If your father were the king of written porn | Culture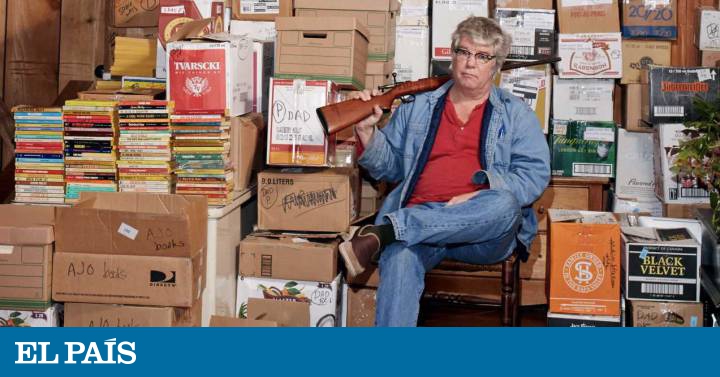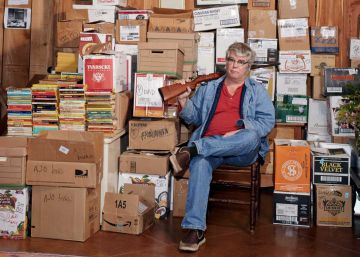 When Andrew Offutt, the king of written porn of the twentieth century, died, his son Chris, also a writer, inherited his desk, a rifle and the 800 kilos of for not which he kept in his office. It was then that he began to wonder what it had been like to grow up next to a guy who had always been a huge child. A huge boy who, when he worked, did it as an insurance salesman and who, at night, and all the time he was not working, hid under multiple personalities – as of his 18 pseudonyms: his favorite, John Cleve, the other I for whom I had even invented another voice – and wrote, wrote tirelessly. Surrounded by porn, in a house full of children, next to a woman who adored him without remedy, Offutt, the man who once said that if he had not been a writer, he would have been a serial killer, he wrote more than 400 novels . He never hung a picture. I wouldn't have known how to do it. He never changed a light bulb. Everything, except writing, drinking – he spent his last years in an armchair practically doing nothing but drinking – and perhaps consuming some porn, brought him without care.
"My father was a mystery to me. I think it was for most people and, especially, for himself." The speaker is the only one of his children who inherited his passion for writing, whom he never believed, his father, to have done "so unhappy" as to decide to follow in his footsteps. But he did. Chris has written five novels, two memoir books, and spent time in Los Angeles, working for HBO. He signed scripts of True bloodWeeds Y Treme. On one occasion, his father said he was glad to have been D'Artagnan's fencing master and was the closest he was to expressing any kind of pride in his achievements. Chris did not write the formidable, addictive and almost monument to dirty realism – but a real dirty realism – My father, the pornographer (Editorial Malas Tierras) to try to understand it. Although doing so helped. "The thing started when I decided to collect everything I had written, because I think every writer deserves to have a bibliography," he says.
Somewhere in Lafayette County, in Mississippi, is the office from which you type in the answers to this interview. It is a mid-July day. He is far from the coal mines that were under the house he shared with his father as a child, from that hell of obsessive control. When you think about him, the first thing that comes to mind is fear. "I remember a violent scene, in which I thought it was a monster," he says. "When I started writing, I never wrote about parents. I realized later, but in none of my stories was there a father figure. The father was always far away, or dead, or in jail. It wasn't until I became a father myself that the parents did not begin to appear in what he wrote, "he says. How painful was it? "My father always lived his own way. He expelled everyone from his side. My mother, his sister, his children. He never had close friends. It's not that they couldn't stand him, it's that he simply didn't want them close ", answers. And yet he hid ridiculous children's treasures throughout the house, as if he expected someone to find them.
"It is not that my father was a child, he was a teenager. I am convinced that he never exceeded 14 years. He was as obsessed with sex as one can be at 14. It is as if he had been trapped there," he recalls. Because, obviously, his obsession was scandalous. "That's why he wrote what he wrote. And something that nobody knows is that throughout his life he tried to draw, color and script his own porn comic. He never taught it to anyone. I found it among his things," he confesses. Refugee in a world of his own, an island apart from the rest, Offutt father felt his own god, but in part he was fleeing. He did not like the world. I wanted to be another. John Cleve, his favorite pseudonym, for example. "He hated himself. He hated what he liked, he hated what he did. He hated porn. But he was nobody without him," Chris says. "Posing as Cleve freed him from guilt and shame. It wasn't Andrew Offutt who was sick, it was John Cleve. He loved being John Cleve. He didn't try to escape anything. He just escaped the world, surrendering himself to an abominable loneliness." , He says.
Because he knows the effects of the extreme isolation in which his father lived – at certain moments of his life, masterfully described, described as if they were the moments of a novel that at times seems like a strange horror novel – Chris has tried to flee of the. He has also tried to be as present as he could for his children, with whom, he says, he has an excellent relationship – "they are the best I have ever done," he adds – but admits that he began writing to stop being afraid. "In my head, in the room where I wrote, on the page, I was free, and brave. In me, the writing came naturally, and I suppose I should thank you, although I always knew it could be done differently." , he says. How? "Not ignoring everything you have around you." What would he ask his father if he saw him come in the door? "Ha! The first? How have you managed to resurrect," he replies.
And later on? "I would ask him why he has returned, if he was so unhappy in life," he adds. He doesn't think he told him anything about the book he has written. "If he came back to life, he would come back for porn and whiskey, not his family. I don't think he paid us the slightest case," he says. Do you think your father suffered anonymity, lack of recognition? Do you think that's why he lost his mind? "My father lived under a terrible load, the little honorable, the shameful, of his work. He may have suffered from lack of recognition, but in part it was something he did to himself. At the beginning of his career, he wanted being known for his science fiction, and he got to publish six novels. Then he left it. Why? It's a mystery, and, as I said at the beginning, I think it was a mystery even for himself too. "
. (tagsToTranslate) father (t) be (t) king (t) porn (t) write (t) writer (t) chris offutt (t) count (t) grow (t) side (t) man (t) do (t) thing (t) write (t) consume (t) pornography



Source link