If you want to study marketing, 2020 is your year | Economy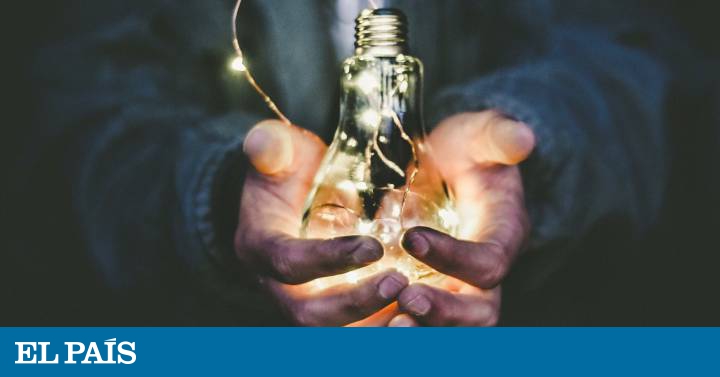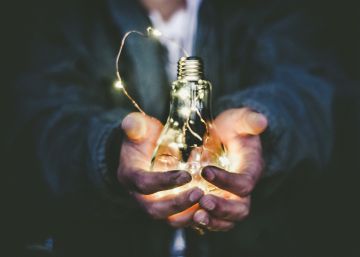 There is no economic area, market or support that remains outside the influence of marketing. It can be a new car model, an energy drink, fall fashion, a young transport rate or a mobile and Internet service: every product or service that we can imagine probably has a strategic promotional action behind it, and that is precisely where it lies. its importance and its broad future employment, "since both large and small companies need professionals in this area, and if one dreams of undertaking, they will also need marketing notions," says Gracia Serrano, director of the ESIC professional development unit.
The key, yesterday and today, is to understand consumers, but the way of communicating, living, working or relating is not the same now as it was 20 years ago, and much less in a context such as the health emergency of coronavirus. A change that has drastically accelerated the digital transformation of companies and citizens and that has even modified our ways of shopping and enjoying free time. Technology companies, pharmaceuticals, fashion brands, food and beverages … The digital world also opens new doors to reach consumers, who are increasingly demanding in terms of quality, price and delivery time; But it also strengthens the competition, leaving only one way out for marketing companies: adapt quickly or die.
The present and the future are already digital
As with other markets, digital tools have transformed the world of marketing and advertising. "Not so long ago, we would have been surprised if someone had told us about data measurement, mobile applications, virtual assistants or user experience", reflects Cristina Menchero, academic head of the Social Sciences area at the Professional Center of the European University. New supports and new ways of interacting with consumers that require, in turn, implement technological tools and on-line that make companies more efficient and help them manage the huge amount of data they handle.
"The digital world is based on innovation, technology and data, so highly analytical profiles are needed that are capable of detecting opportunities in previously unexplored niches", says Ramón Olano, CEO of Alqua, a digital consultancy that uses the investment banking methodology. "There has been a clear trend towards specialization, but the truth is that multidisciplinary profiles are gaining more and more prominence, because they have a global business vision and are capable of activating projects in very different areas." Some will also want to take into account, as Serrano points out, that "greater specialization usually implies higher remuneration, since they are more sought after" by companies.
The professionals most in demand are, therefore, those with a greater relationship with the digital field, analysis and market research, but also those focused on international trade and purely strategic profiles. "The large amount of information that companies can access requires professionals with analytical capacity who can convert such information into valuable criteria for decision-making," explains Serrano. Depending on the approach (operational, planning or strategic), these are some of the profiles with the most future:
Marketing director or Chief Marketing Officer (CMO). You can manage a department under your charge and focus the objectives of the brand, product or market strategy.
Brand manager (brand manager) or of product (product manager). They are in charge of the strategic management of the brand or the product, implementing the necessary actions.
SEO expert, either from within a company or as an external consultancy. It identifies the Internet search trends of your target audience and works to increase visitor traffic to a website.
SEM expert. Increase the reach of a campaign through paid tools, such as sponsored ads.
External consultant in marketing campaigns, market analysis and research, international marketing or digital marketing and communication.
Community manager. It carries the communication of a brand in social networks.
CRM specialists, for managing customer relationships.
Do I need specific skills?
If you are attracted to the field of marketing and advertising, but you doubt whether it suits your way of being, you should know what kind of skills are the most necessary: ​​"It is important to be a risky person, as well as consistent and coherent, since you will have to measure a lot the risks of the actions that you carry out ", argues Serrano," as well as having a curious and restless personality, since the movement in this sector is important. But also creativity, capacity for persuasion, collaboration, adaptation to change and time management, multitasking and, increasingly, personal and work ethics ". Without forgetting, of course, a deeply digital character and an international vision, since in an increasingly globalized and interconnected world, it is essential to be prepared to work in all markets.
That innate ability to adapt, but also her passion for creating products and services for people was, among other things, what led Carlota Hernández to abandon her studies in Commerce at the Complutense University of Madrid to take the official degree in Marketing in ESIC, with a higher title of commercial technician. "Marketing has that power: understand the need of a person or society and materialize it in a product or service," he says by email. Graduated with the Award of Excellence in 2016, she first worked as Communications Manager in a media agency and then, almost two years ago, decided to start and create his own fashion brand, Carlota FEGY.
What can I study?
For Menchero, the key is to be clear about the objective that each student seeks at the time of choosing, "and even the need for work at a certain vital moment. Vocational Training, for example, positions you with a highly specialized competence profile in a short period of time ". The options are as numerous as its market is wide, since being a transversal discipline that affects all economic sectors: you can choose a university degree, a higher VET cycle or a master's degree or specialization in any of the fields related to marketing, which can be taken upon completion of any type of degree.
"The truth is [la FP y el grado] They are not exclusive options, but complementary. Vocational training is fast, very practical and literally focused on the world of work, which forces us to be permanently updated, while the degree deepens and develops from a more theoretical and scientific point of view ", Menchero illustrates. Two different paths to reach the job market that can complement each other: "Sometimes one opens the door of passion and vocation for the other. Some of our FP students continue their studies in the degree because they seek to expand their knowledge, and on other occasions it is the graduate students who choose us as a path of specialization at the end of their studies ".
Looking to the future
Many of the marketing professions did not exist 20 years ago, and that is why it is difficult to guess what the panorama will be like in another 20. "Presumably," Serrano adventure, "that the most innovative technologies today, such as robotics , virtual reality or artificial intelligence have generated consolidated scenarios in the future. This implies that professional profiles must know how to live with them, and be the human complement that provides the ability to understand technological functionality with the intrinsic emotionality of people ".