If you put a pet in your life, know what it costs | Additional features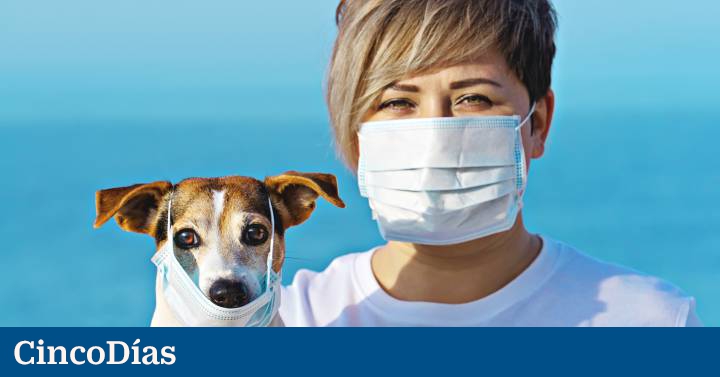 They are adorable, they become a member of the family and loyal and unconditional friends. Our pets make our lives happy, they keep us company and they provide us with unforgettable moments, but having a pet is not free. In Spain we opted for dogs and cats, as favorite pets to have at home.
A market, that of pets, that moves 1,200 million euros a year, almost all in food and medicine for them, according to data from Veterindustria. Of that turnover, 278.36 million correspond to medicines and 952,997 million to food for dogs and cats, according to Anfaac, the national association of manufacturers of food for pets.
From the outset, the price of a dog depends on several factors such as breed, pedigree, if it is acquired in a kennel, store or private (a common but illegal practice). A puppy of a golden retriever, French bulldog, German shepherd, Maltese Bichon, Boxer, poodle, Yorkshire terrier or Chihuahua, some of the most popular, can cost between 400 and 1,500 euros, according to industry data.
And the same happens with cats, in general, cheaper than dogs: the average price is 300 euros, although it also depends on the breed, if it is a puppy or adult and if it is bought from a registered breeder. Unlike dogs, adoption is usually more common in the cat world and the cost ranges between 50 and 100 euros, depending on the breed and age.
If you are one of those who prefers to show off an exotic bug as a pet, know that an adorable Tibetan Mastiff can cost you 1.3 million euros, a Palm Cockatoo with its beautiful red and black plumage, which will also give you conversation It will cost you about 13,000 and if you want something extremely strange like a flying deer, actually a rare beetle bird, be prepared to drop 85,000.
The average annual cost of keeping a dog ranges between 800 and 1,000 euros and that of a cat is around 500, experts reveal.
Prevent better than cure
Another expense that must be repaired when we decide to put an animal at home is the pet insurance. And it is not a trivial question. Giving you all the care you need at every moment of your life is great peace of mind, both for you and for the new member of the family.
Like us, animals need regular check-ups in the veterinary, deworming yearly, they get sick, get injured and can even have or cause accidents.
For this reason, it is essential to insure these loyal companions, to protect their health and guarantee that they will receive all the care they need throughout their lives and avoid scares also for the pocket because veterinary assistance can be very expensive and unforeseen events do not warn . Insurance like MascotSegur Cofidis guarantees not only medical and / or surgical assistance, but also legal assistance, travel assistance and also in matters of burial or cremation if necessary.
Leisure time
Keeping a dog or cat active and stimulating their intelligence is not only necessary but essential if we want to ensure the welfare of the animal, avoid mischief or unwanted behavior.
A good option are intelligence games for dogs that stimulate smell, strengthen instinct, improve obedience or reduce anxiety.
And the same goes for independents kittens who also need their intelligence games.
By living in a house and not going outside, your senses can deteriorate over time and your reflexes, too. The game is presented as an alternative to your outings to explore and also plays an important role in your development.
Spain is the fifth largest pet market in Europe, according to data from Euromonitor International, only behind the United Kingdom, France, Germany and Italy, with a census of 16 million registered pets.