"If someone talks about food, it is normal for them to call me"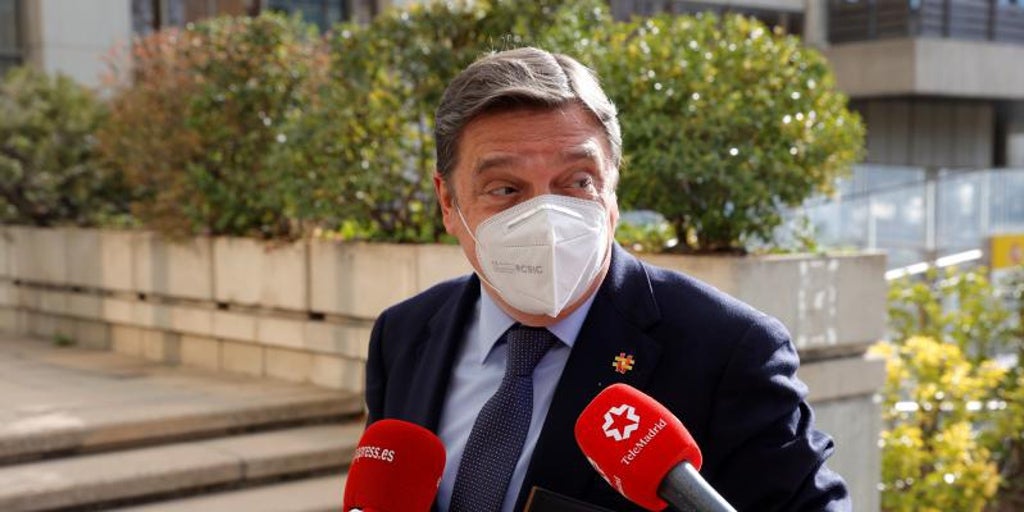 Madrid
Updated:
Keep

The Minister of Agriculture, Fisheries and Food Luis Planas has started on Onda Cero, a media tour that this Tuesday will take him through La Sexta, RTVE and Trece TV. In a forceful tone, as if wanting to compensate for the silence of these days, Planas declared that as Minister of Food "If someone talks about Food, it is normal for them to call me". In this sense, when asked if Alberto Garzón has sufficient preparation to carry out the Consumer portfolio, his cabinet colleague has avoided answering. Similarly, he has defended the situation of large livestock farms in Spain known as 'macrogranjas': "Open macro-farms comply with current legislation, otherwise the inspection would close them. "
In this sense, Planas recalled that it is in preparation a decree to order cattle farms (meat and milk) whose public exhibition phase ended on November 10 and which will go to the Council of Ministers in the next few days.
In this sense, he added that we are facing "a key sector for the Spanish economy" and that Spain exported agri-food products in the last year worth about 58.2 billion euros, with more than 20 billion in favor in the trade balance. In addition, the minister has provided one more piece of information: "In France, Denmark and the Netherlands the average size of farms is much higher than that of livestock farms in Spain ", has pointed.
Asked about the Government's position, in reference to the growing differences between PSOE and Podemos around this controversy, Planas has assured that the Executive seeks "management" as it has been done in recent months with pig and poultry farms. "As we have concluded this December with the dairy and beef sector, establishing 850 units of large livestock (LGU), which that it supposes about 725 cows and about 1,400 calves "The minister points out, who recalls that the autonomies and municipalities also have competences in this matter. "Family and professional agriculture is the axis of the primary sector and they deserve our recognition, respect and support," concluded Planas.