"If a robot can do it, it's wasting your time doing it"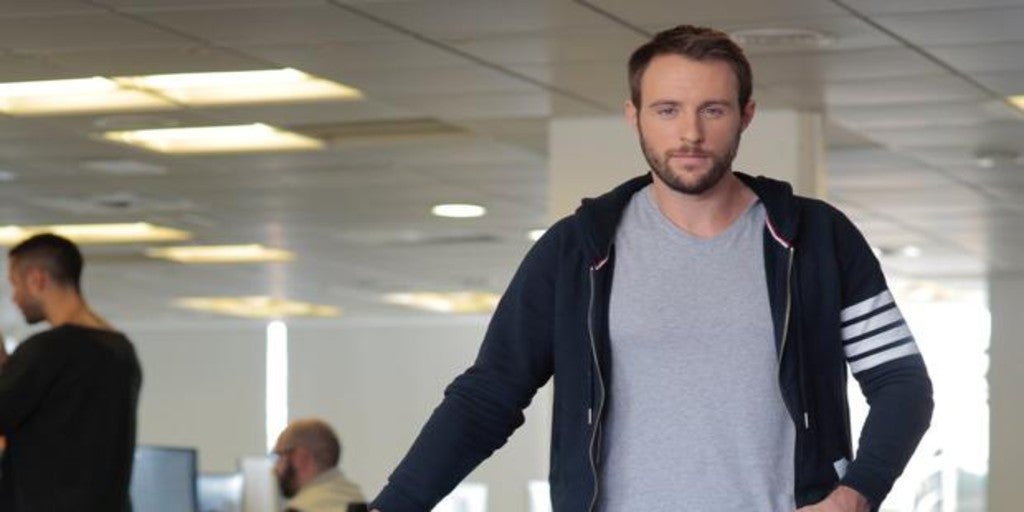 Updated:
Keep

-Amazon is the first company in the world.
-If you master logistics, it is more scalable than manufacturing things.
-You have been dedicated to transporting food from a very young age.
-It is a more profitable business than transporting people. We eat three times a day.
-The pandemic.
-The business has accelerated but the depth of the market has nothing to do with Covid.
-It has always been anticipated.
-Sometimes too much.
-Too?
-Resto-In was my first business. I already sensed that bringing food home would be a great business. But it was in 2006, I was in my early twenties and restaurants took me for crazy.
-The 'boom' of 2014.
-Uber and Deliveroo have many more resources to develop the business, we did not have enough growth to compete in conditions and I decided to sell the company for 50 million euros.
-Not bad for not having growth.
-It was a big mistake to sell it. My application was equal to or better than Deliveroo's, which today is valued at 7,000 million.
-Then he created Stuart.
-It is a logistics technology company. Immediate delivery for electronic commerce, with a network of distributors that can be activated by the hour or by the day or however they want. Today we are in Spain, France and the United Kingdom with 20,000 delivery men working simultaneously.
-My friend Joaquín Castellví says that the key to his success is not having studied anything and a certain sense of anticipation.
-I agree. And put eggs in it. Because anticipating means investing and taking risks.
-Castellví also usually talks to me about intuition.
-It's the key to my success, intuition. I'll give you an example: I met in the United States the owner of an application called Huggin Face, a kind of tamagochi based on artificial intelligence that the more you talked to him, the more he knew about you and the more complex the conversation became.
-Was he making money?
-No, I was losing, but I liked the owner, he was an interesting guy. He had the feeling that he was good, and he mastered the technology. I invested ten million and forgot about the company. After a few years he called me to say that he was going to sell it for 400 million euros. I made 40 times my investment without having done anything.
-A social vision.
-If you really want to be successful, improve people's lives. Do something new, something that changes the game. Give a service. Create jobs.
-Effectiveness.
-Any company has to be based on efficiency. Suart is doing well because the application's algorithm allows us to optimize the routes and each movement of the delivery men.
-What is a dark kitchen?
-A kitchen blinded to the public that offers virtual brands exclusively for the platform. I don't know why they are called 'dark', there is nothing dark about them. That is why the company I founded is called Not So Dark Kitchen.
-But this is no longer distributing pizzas or I do not think variously. You work with the best chef in the civilized world, who is undoubtedly Rafa Peña, from the Gresca restaurant.
-Yes. But I have not taken your product to put it on the platform. He puts his talent and I my experience to adapt it to this type of market. He knows how to cook and I know what people want.
-What can go wrong?
-Nothing. In the first round of contacts we have obtained 20 million euros from investors.
-This is your present, okay. But in what anticipation are you working now?
-The robotic. The robotic. An operated kitchen where robots and human personnel coexist, where people provide added value, focused on learning and empathy with the product and the processes, and not so much on the more mechanical tasks. For example, in our refrigerators we have sensors installed to control inventory, which record each ingredient and quantity that you withdraw at all times. There are also sensors throughout the warehouse to understand how our workers move, and to help them optimize their movements, so that they are more efficient.
-And create a pattern.
-Which will then be applied to a robot.
-This is not creating jobs.
-This is creating effective companies, which means wealth, and of course there will be jobs in the future, but they will be in jobs in which a person contributes added value. It has always been this way: Humanity has advanced, and improved, thanks to the fact that men and women have stopped doing the jobs that machines could do.
-Will we stop going to restaurants?
-No, they are different experiences. Every time we will ask for more for the different applications, but going to the restaurant, with the decoration, the service and a very specific type of cuisine will always exist because it is irreplaceable.
-Specific, irreplaceable.
-Yes. They are the important words. If a robot can do it, it is a waste of time and money for you to do it. You have to spend the money on the productive side. You have to train in the specific, and your added value as a worker or as a person is that you know how to do something new, or that you know how to do it better.