IEB, a different university education with high employability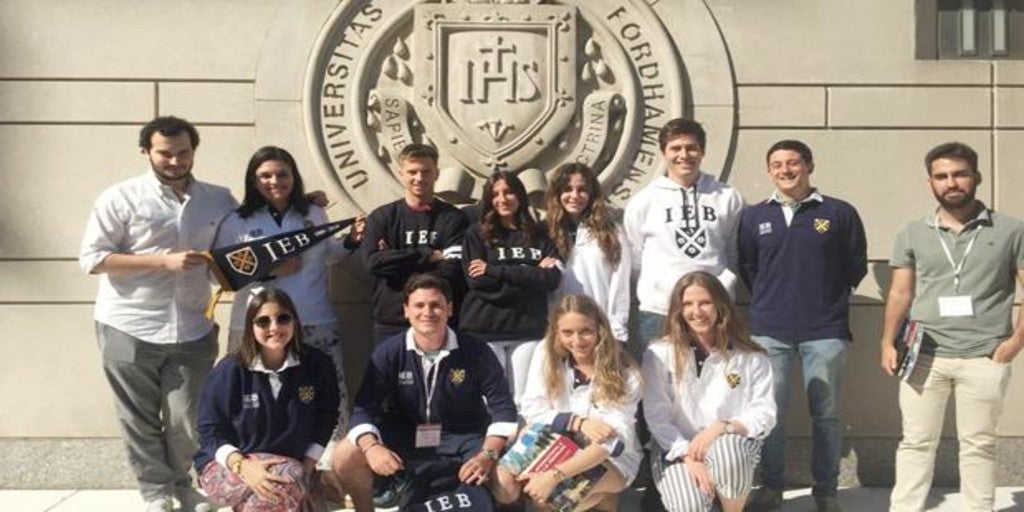 Updated:
Keep

The work environment continues to change every year. The variations suffered by the market, new forms of customer relationship and technological changes have given rise to new professional profiles and they have generated changes in the most traditional and historical professions. Within the different functions of a company, managers face new challenges, digital environments, business models and increasingly globalized markets. For this reason, organizations must incorporate increasingly practical knowledge and skills into their professional teams.
Among the most general university degrees, Law continues to provide training of tremendous utility in the business world, from small firms to large multinationals, through consulting firms, banks, auditors or financial entities, all subject to regulated environments and legislated markets, and very much in need of knowledge and legal practice in their teams.
Integral formation
But it is as important, practical and useful to complete a degree in Law, as it is necessary to focus on its contribution of value to the company. Thus, the IEB, a center attached to the Complutense University of Madrid and sponsored by the Madrid Stock Exchange, offers its students a Degree in Law (official title from the Complutense) that can be studied in four years, simultaneously with a master's degree (to choose between the Master of Financial Markets and Stock Market or the International Management and Analytics).
These double degrees have just launched the Legal Scholarships for Excellence on the market, which reward and grant scholarships to the best records in Baccalaureate and EVAU, aware of the requirement of this type of studies at the IEB, since the faculty made up of professionals and agreements with companies They demand profiles that not only study, but also have the ability to add value to companies in areas as different as banking, insurance, financial markets or multinationals.
The objective is to provide students with the theoretical knowledge necessary and typical of a university degree, together with simultaneous knowledge of concepts and more practical skills typical of a master's degree, taught by active professionals who work with the student real cases and introduce them to the business world that they will face as professionals. These double degrees from IEB have succeeded, year after year since their foundation in 1989, that their students enter the labor market even before they have finished their four years of double degrees.
"Doing a degree and a master's degree at the same time and in just four years requires effort, dedication and daily work," he admits. Ignacio Muñoz, Head of Admissions, "but, in reality, the IEB training model is tremendously useful because the student simultaneously studies the official degree, with its practical application in the hands of professionals in the master's degree."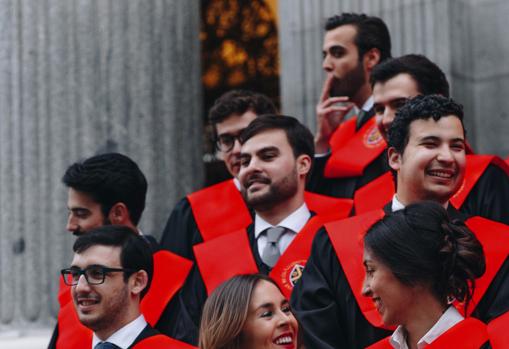 In this sense, Juan Manuel de Lara, Head of the Department of Professional Guidance, affirms that «all our students are working before finishing their four years, many times thanks to the agreements we have with companies, which not only attract talent at IEB, but also many introduce real challenges in the classroom in which our students, from the first year, work and can present in their own companies and multinationals that propose them to us ». The idea is to ensure that the Law and Master students have four years of study and work, but also of real knowledge of the business environment, that they work with real companies, meet professionals and work as a team with them, which helps them and provides skills as well as useful networking for your professional development.
And in a world like the current one, digital and international approaches could not be absent. The Degree in Law faces a market affected in a very special way by the concept called "Legaltech" (legal environment and its relationship with new technologies) and, of course, international markets.
International vocation
With this objective of internationalization, the IEB combines face-to-face training in its emblematic location next to the Palacio de la Bolsa in Madrid, with international stays at world-renowned universities, such as Fordham University (New York) a reference in the world of Law and other international universities of reference for the business and economic world. such as The London School of Economics or The City University of London.
Practical training by professionals, incorporation into the labor market, international stays or real cases in collaboration with companies, provide their students with knowledge and skills necessary in the labor market, such as «Flexibility, communication skills, teamwork and knowledge of the digital environment are necessary skills to have, nowadays, opportunities in the labor market ", he says Joaquin Danvila, Head of Digital Development.
And given the nature of the center attached to the Complutense University, the students of the Degree in Law can, once they graduate, take the official Master's Degree for Access to the Legal Profession at the IEB itself, and can also study together with different specializations, more oriented not only qualification, but also to specialize in sectors or functions of high employability, such as Financial Markets, Insurance Regulatory Law, Economic Criminal Law or the Compliance specialization, which is in high demand today.
The objective is, without a doubt, to study a generalist degree with a large number of exits, such as the Degree in Law, but in a practical, useful way and with the help of professionals to guarantee practical knowledge and, at the same time, access to the world of work with the greatest number of career opportunities.