ICHH selects blood plasma donors from people who have overcome COVID-19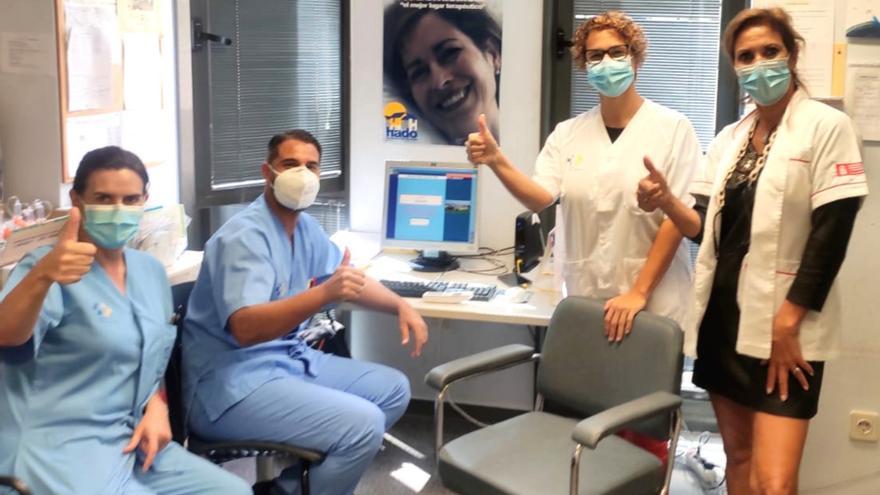 He Canary Islands Institute of Hemodonation and Hemotherapy (ICHH), dependent on the Ministry of Health of the Government of the Canary Islands, collaborates with the hospital centers of the Canarian Transfusion Network that participate in multicenter clinical trials -the Dr. Negrín University Hospital of Gran Canaria and the Canary University Hospital ç- or that develop observational studies in therapies with plasma to treat COVID-19 virus. It is about showing that the blood plasma from people who have overcome Covid-19 may be effective as a treatment in patients diagnosed with this coronavirus.
The ICHH requests the collaboration of men and women of legal age who have recovered from COVID-19 infection in order to select them as donors of hyperimmune plasma apheresis for the SARS-CoV 2 virus causing the disease. The objective is to obtain units of plasma rich in neutralizing antibodies against the virus that can be used in critically ill patients.
He Plasma from recovered patients has previously been used in the treatment of other diseasessuch as the 1918 flu, influenza A, Ebola, and SARS and MERS, with promising results. Its use has been approved by the Federal Agency of the United States Department of Health (FDA) and is being promoted by both the Council of Europe and the Ministry of Health of the Government of Spain.
Requirements to donate plasma
To donate plasma it is necessary meet the requirements of any blood donor: be between 18 and 65 years old, weigh more than 50 kilos, be in good general health, have adequate blood pressure and hemoglobin levels, and without risk habits for communicable diseases. In addition, in this case, there must be no history of blood transfusion and, in the case of women, no previous pregnancies or abortions; This avoids the possible presence of antibodies implicated in serious pulmonary transfusion complications.
All interested persons can make an appointment by calling 900234061. The selection will be made at the collection points of the ICHH or participating hospitals. First, a suitability interview must be carried out, checking that the veins in the arm are suitable for apheresis donation and obtaining a previous analysis that includes both the tests of a donation and the evaluation of antibodies against SARS-CoV 2. Only those donors who present sufficient levels of IgG antibodies against the virus protein S (associated with the neutralizing antibodies that prevent the virus from entering the cells) will be selected.