ICHH presents its new blood donation campaign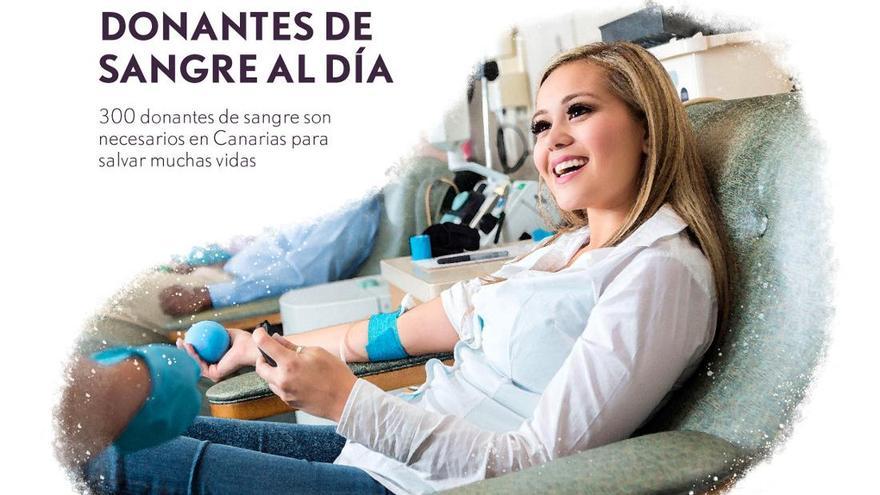 The Canary Islands Institute of Hemodonation and Hemotherapy (ICHH), dependent on the Ministry of Health of the Government of the Canary Islands, today launched its new blood donation campaign whose primary objective is that the Canarian society knows what the real blood needs of the Archipelago are.
The president of the ICHH, Teresa Gutiérrez, explains that "it is very important for the population to know the daily needs of blood that we have in hospitals, to attend to the treatment of patients and surgical interventions, and assume the essential role that the donors throughout this process. "
Currently the Canarian Transfusion Center It has established an average figure of 300 daily bags of blood that would be sufficient to meet hospital demand. To publicize this objective, the ICHH has designed an inspiring campaign this year that appeals to the feeling of belonging.
Thus, under the slogan 'Join the 300 Club' the campaign wants to distinguish the people who every day pass through the extraction rooms of the ICHH and contribute to achieving the daily goal of donations. In the words of Gutiérrez, "we wanted to pay our particular tribute to all those people who decide to become blood donors and, at the same time, encourage those who meet the requirements to donate to join a non-select, but very supportive club, where we can all do our bit to save lives ".
The pieces that make up this campaign are two advertisements for social networks that will begin to be broadcast as of today, Wednesday, February 24, as well as posters and brochures that will be distributed at points of maximum influx, such as health centers, pharmacies, town halls. , collaborating entities and in the buildings where the temporary donation rooms of the ICHH are located in the different municipalities of the Archipelago.