Iceta announces that this year's public employment offer will come out in June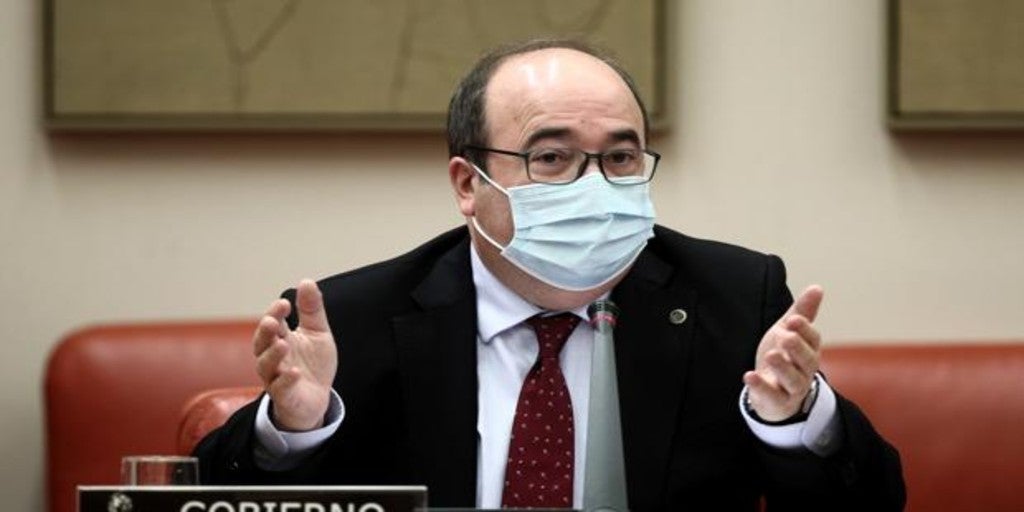 MADRID
Updated:
Keep

This year's public job offer from the state will be published in June. This has been announced by the Minister of Territorial Policy and Public Function, Miquel Iceta, in the commission of the branch of the Congress of Deputies. "This year's public job offer will be published in June because we do not want to weaken the public service or limit its capabilities", has announced. The General State Budgets for 2021 included a replacement rate of 100% in general, he recalled, being 115% or 120% in certain essential services. In recent years, the Government has approved public employment offers for the State staff of more than 30,000 positions.
Along with this, he has indicated that his intention is to reform the Public Employee Statute to reduce the temporary employment rate, which in 2020 reached the record of 29.9%, far from the 8% to which the Executive promised to reduce. Iceta has pointed out that this ratio is lower in the General State Administration, where it is around 8%, compared to health or educational services, where one in three workers has a fixed-term contract.
The new norm will establish the obligation to fill with indefinite positions "the existing positions that are currently occupied by people with a permanent contract", to avoid doing so by increasing the number of interns. In this way, he explained, the exceptional nature of temporality, limiting its maximum duration. Along with this, the stabilization processes for interim already open will be expanded. Precisely, the European Commission has repeatedly pulled Spain's ears for having a public temporary employment rate even higher than in the private sector, which in 2020 ended with 23.2%.
Lobby registration and teleworking
He has also indicated that in summer he will approve a royal decree to regulate telework in the AGE, while in the first semester it will submit to the Council of Ministers the development regulations of the Transparency Law. Likewise, Iceta has abounded that it will regulate the figure of the professional public manager and reform the conflict of interest regime. He has also assured that he has given "orders" to accelerate the creation of a mandatory registry of lobbies.
Another of the measures that Iceta has announced is the internalization of certain positions in the administration, giving an example of cleaning services. And along with this, it has indicated that it will approve a "public system of evaluation of public policies in administrations", within component 11 of the European Recovery and Resilience Plan, following the recommendations of the OECD. In this sense, Iceta has ensured that it is also working on a system for modernizing access to public employment.