Ibibio Sound Machine and Vieux Farka Touré, key pieces of this Saturday's Womad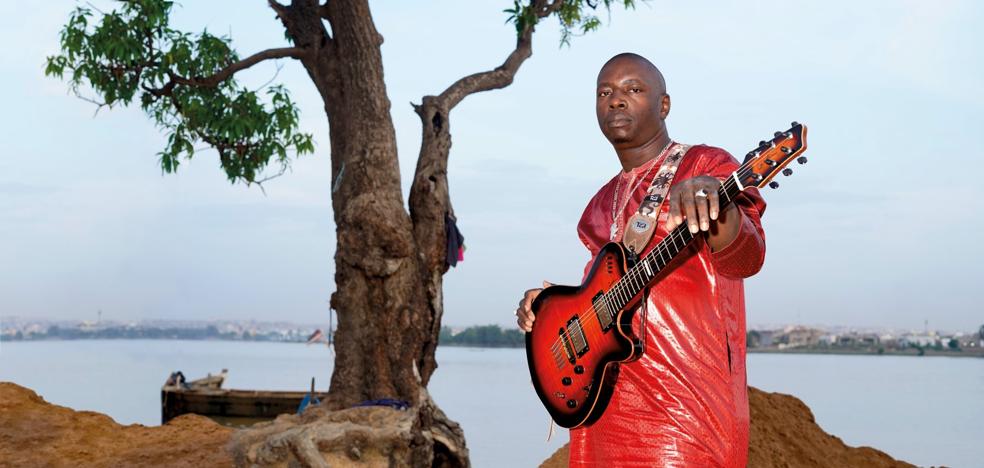 This Saturday they also play San Salvador, Miguel Cedrés, Taxi Kebab, Baldosa, Gnoss and Woodhands
The most popular sounds mixed with electronic elements that propose
Ibibio Sound Machine (United Kingdom - Ghana) and Baiuca (Galicia-Spain), each one defending their proposal and their roots, are today the stars of the third day of concerts in Santa Catalina, which will also open its doors to the original blues that it continues to defend
Old Farka Touré (Mali)one of the best guitarists in Africa.
The lineup of artists who will perform on the three stages of Womad Gran Canaria - Las Palmas de Gran Canaria is completed with the projects
San Salvador (France), Miguel Cedrés (Canary Islands-Spain), Taxi Kebab (Morocco-France), Baldosa (Canary Islands-Spain), Gnoss (Scotland) and Woodhands (Canary Islands-Spain).
When Vieux Farka Touré (Niafunke, Mali, 1981) was a teenager, he declared that he also wanted to be a musician. His father disapproved of him due to the pressures he had suffered as a musician. He rather he wanted Vieux to become a soldier. But with the help of a family friend,
the kora master Toumani DiabateVieux ended up convincing his father to give him his blessing to be a musician shortly before Ali passed away.
Vieux arrives at Womad after publishing on September 23
'Ali', a studio album in collaboration with the Texan trio Khruangbincomposed of versions of songs by Ali Farka Touré.
Led by singer Eno Williams, Ibibio Sound Machine
is a clash of African and electronic elements inspired in equal parts by the golden age of West African funk and disco, post-punk and electro. The lyrics of the songs gain strength by being interpreted in Ibibio, the mother tongue of the singer, born in London but raised in Nigeria.