Ibero-American cinema meets in Madrid to celebrate the Platino Awards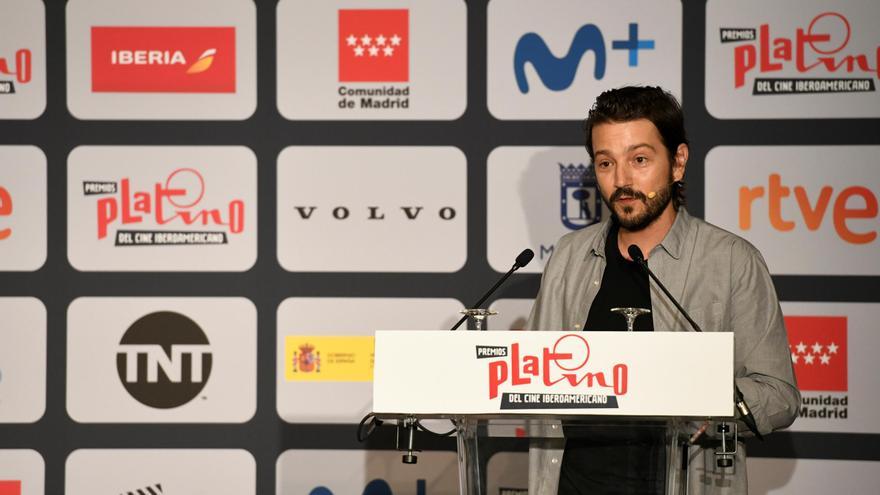 Cinema and the Ibero-American audiovisual world come together this Sunday in Madrid in the VIII edition of the Platinum Awards, with two movies tied with eleven nominations: the Colombian "The forgetfulness that we will be" and the Guatemalan "La llorona".
The gala returns to the Spanish capital, where the fourth edition has already been held, and it does so in person, after the last virtual ceremony, marked by the pandemic.
The Colombian actress based in Spain Juana Acosta and the Mexican interpreter Luis Gerardo Méndez will be in charge of conducting this edition, in which the Mexican actor Diego Luna will collect the Platinum of Honor.
For the other awards we will have to wait for the gala, but among the favorites are the Colombian "The forgetfulness that we will be", directed by Fernando Trueba and starring Javier Cámara, who aspires to an award as the best male performer, and "La Llorona", by the Guatemalan Jayro Bustamante.
The television production with the most nominations is the spanish series "Homeland", which treasures five, which is followed by the Mexican "Someone has to die", the Colombian "Theft of the century" and the Spanish "La casa de papel", all of them with four nominations
Many well-known faces will be at IFEMA. Belén Rueda, Dani Rovira, Daniela Santiago, Paco León or Maite Perroni will be some of the stars who will present the awards at the ceremony, punctuated by numerous performances.
Among the guests on stage, stars from both sides of the ocean, like Ara Malikian, Becky G., Carlos Baute, Juan Magán, Natalia Oreiro, Pedro Capó or Sara Baras.
The gala, in which 22 prizes will be distributedIt will be broadcast on televisions throughout Latin America.