Iberia Express regrets the "disproportionate" demands of USO and its decision to continue with the strike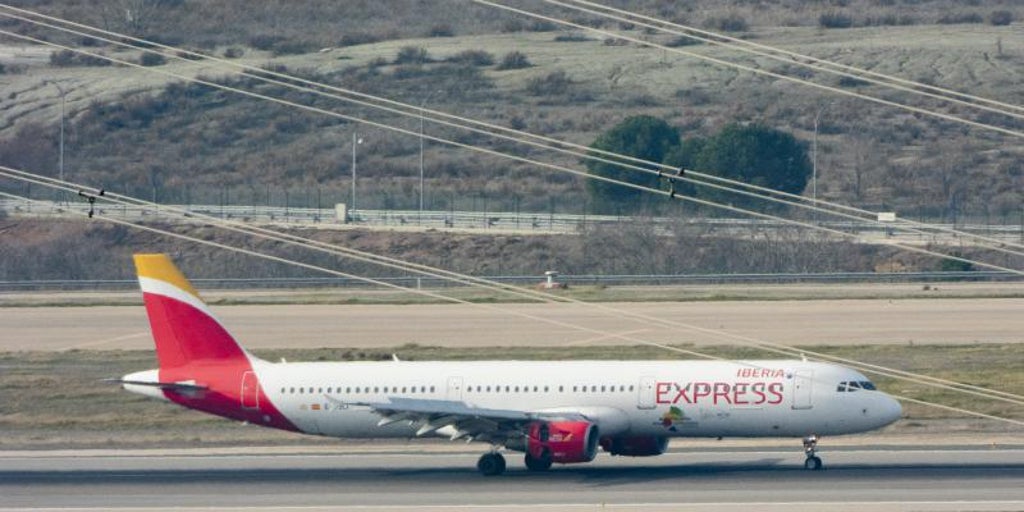 Iberia Express has regretted the "disproportionate" demands of USO and its decision to maintain the strike call that is scheduled between August 28 and September 6, after the mediation meeting between both parties held this morning.
As explained by the airline in a statement, the union has requested an increase in wage costs above 26%, which is "unaffordable by Iberia Express, especially considering the complexity of the current context."
In this sense, the airline has clarified that it has tried "by all means" to reach an agreement with this union that "would be beneficial for all cabin crew." In any case, he has assured that he is keeping the path of dialogue open and will continue working on the negotiations to reach an agreement.
In addition, Iberia Express has reiterated its "total misunderstanding" before a strike call that "has not been supported by the other union section of the TCP collective" and that occurs just in a few weeks in which "meetings have intensified" Enter with the unions to advance in the negotiations of its II Collective Agreement.
For its part, CC.OO., in an internal statement to which Europa Press has had access, declared that it "deeply saddens" it that other union sections "dedicate themselves to blowing up" the negotiations "taking hostage the Iberia Express workers of the conflicts that this union has in other companies and against the union organization CC.OO.».
In addition, they clarified that the agreement signed this Tuesday was presented to the two union sections but rejected by USO.
In order to minimize the impact on its customers, Iberia Express has launched a plan that will guarantee the minimum services that are determined and will activate different flexibility conditions so that customers can change the date of their flights.
"All passengers with affected flights will be duly informed by the company in order to offer them the best alternative," he added. The company will continue to report on the follow-up to the strike and all the measures that are adopted.
remote postures
From USO they regret that the talks have not come to fruition, something they attribute to the attitude of the company "which continues to be that of this is what it is, or take it or leave it."
«When asked if they would be willing to, at least, apply 6.5% of the IPC to current wages, and then continue negotiating the rest of the measures, as a show of good faith to call off the strike, the answer has been a repetitive speech empty of content with the sole intention that we call off without any concession, "explain union sources.
Therefore, from USO they assure that they will now seek to agree on minimum services with Iberia's low-cost subsidiary. "In case of not reaching an agreement, it will be the Ministry of Transport who issues a resolution of minimum services."