Iberia and Vueling reactivate part of their summer programming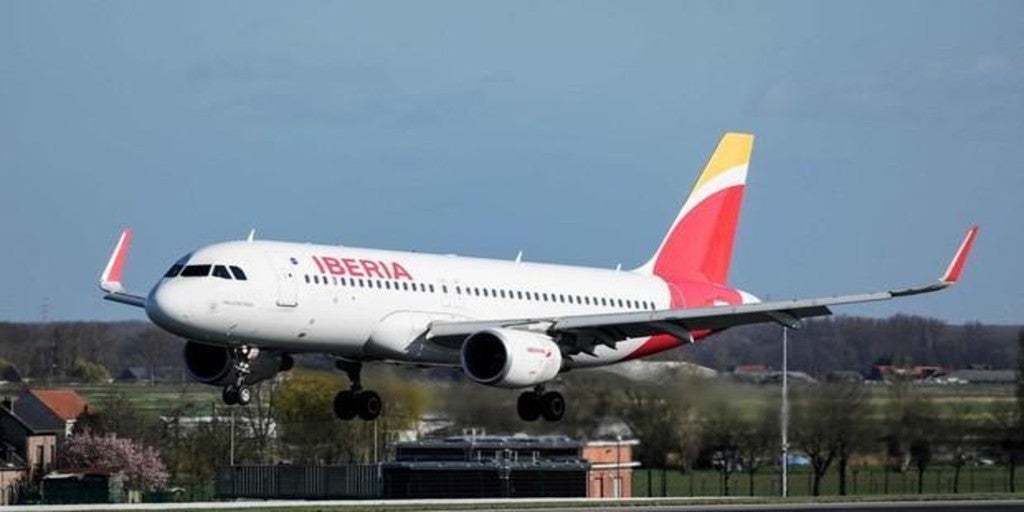 Madrid
Updated:
save

The airline sector begins its particular de-escalation. Iberia has reported this Thursday that it will put 21% of the capacity planned for its short and medium-haul network on sale in the coming weeks, a percentage that will grow to 35% "depending on demand and the removal of restrictions ».
Total, Iberia It will open a network of 40 destinations to fly to Spain and Europe in July and 53 in August, with at least 194 weekly frequencies in July and 359 in August. Transatlantic flights will have to wait, although the airline says it is ready to resume them when "quarantine is lifted."
Iberia's announcement comes just five days after the government announced that international flights will resume from july 1or, the date on which the approved quarantine for international travelers will also be removed. For June, the company will maintain "minimal connectivity for those who have to travel due to force majeure, with a series of flights to the Canary Islands, Balearic Islands, Barcelona, ​​Bilbao, Asturias, Galicia, London and Paris."
Starting in July, the company will offer in Spain flights between Madrid and 16 peninsular destinations (Alicante, Almería, Asturias, Barcelona, ​​Bilbao, Granada, Jerez, La Coruña, Málaga, Pamplona, ​​San Sebastián, Santander, Santiago, Seville, Valencia and Vigo), six in the Canary Islands (Tenerife North and South , Gran Canaria, Lanzarote, Fuerteventura and La Palma) and three in the Balearic Islands (Mallorca, Menorca and Ibiza).
With Europe, the group's airlines will offer flights to 15 destinations in July (Athens, Brussels, Dubrovnik, Geneva, Lisbon, London, Milan, Munich, Porto, Paris, Rome, Stockholm, Venice and Zurich, in addition to Dakar on the African continent) and August 28 (the previous ones and Berlin, Bologna, Copenhagen , Dublin, Faro, Frankfurt, Lyon, Manchester, Marseille, Prague, Santorini and Toulouse, in addition to Marraquech in North Africa).
Iberia Remember that customers with flight tickets that have been canceled during the pandemic will be able to exchange the vouchers they have received for new tickets. The European Commission has endorsed this formula, although it has also recalled that users may ultimately claim the return of the cash ticket. A measure that, according to the employers of the air sector IATA, will cost more than 9,000 million to airlines.
The company has announced in the same way that the purchases made between today and June 30, to fly until December 31 of this year will include the possibility of making a date change until December 31, 2021, although the type of rate does not allow it, without paying a penalty for the change. Airline users will only have to pay the difference in fare, if any.
180 routes in Vueling
Beyond Iberia, Vueling has also announced that it will resume its operations "progressively" from June. Thus, in July it will operate a total of 180 routes in Spain and the rest of Europe, which translates into 2,000 weekly flights. In Spain alone, up to 88 national routes will resume from July from their main operational bases, starting with their headquarters in Barcelona and also in Seville, Malaga, Alicante, Bilbao, Mallorca, Ibiza, Gran Canaria and Tenerife.
Internationally, the airline will resume its activity also in its two main bases of Rome and Paris. "It is an enormous satisfaction to be able to resume the activity now that the health situation is subsiding. All of us who are part of Vueling were waiting for this moment and we faced this return to activity with the hope of flying again »explained the president of Vueling, Javier Sánchez-Prieto.
The company has also reported that health security will be essential in this recovery of the operations and the resumption of the routes will be adapted to the lifting of flight restrictions within Europe.
Until now, Vueling It has maintained a reduced operation of some twenty flights a day within the national market (Barcelona, ​​Seville, Malaga, Granada, Bilbao, Santiago de Compostela, Mallorca, Menorca, Ibiza, Tenerife and Gran Canaria) and intended for essential transportation, both for people and of sanitary material and equipment.