Iberdrola will invest between 2,000 and 3,000 million euros in renewable energy projects in Australia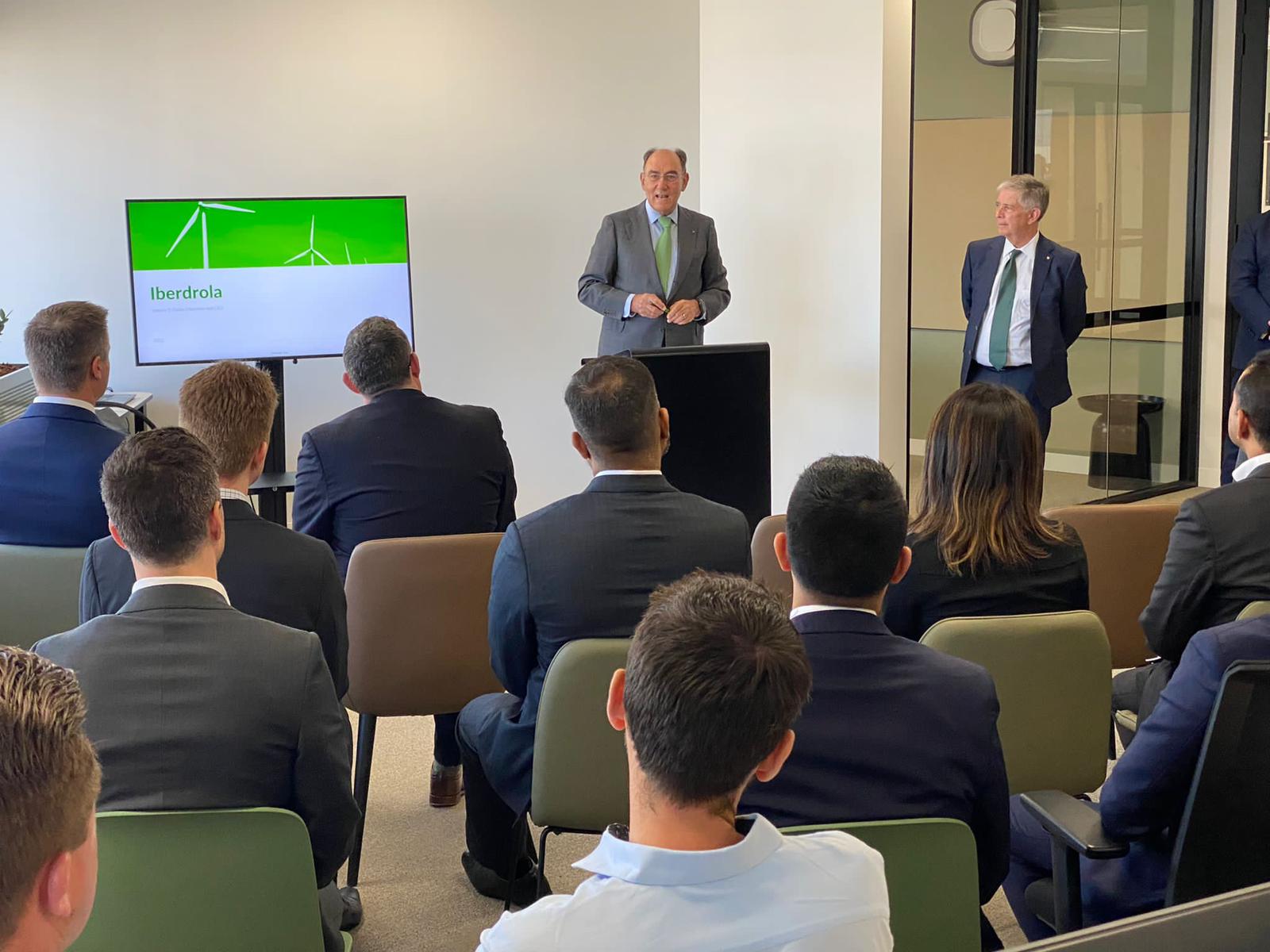 Iberdrola adds muscle in Australia. The Spanish energy company commits investments of between 2,000 and 3,000 million euros in the oceanic country for the coming years with the aim of promoting the change to renewables that the Australian Government has been promoting in recent times. This amount will go towards new renewable growth projects, such as the Avonlie solar farm in south-west New South Wales, the Flyers Creek wind farm in central New South Wales, and the Avonlie renewable energy complex. Port Augusta, in South Australia, the largest hybrid wind-solar farm in the southern hemisphere.
This was announced by the president of the company, Ignacio Sánchez Galán, during the trip he is making to the Australian country in which he will meet with the main leaders in energy policy and will visit several of the renewable projects that the company is carrying out in the region. «With these investments, Australia consolidates itself as one of the key markets for Iberdrola. The country's abundant wind and solar resources, as well as the pace of technological development, place this region in a privileged position. We will lead and accelerate its transition to an economy with green energy as its epicenter, with the aim of increasing the electricity generated with renewables, which now represents around a third of its generation", Ignacio Sánchez Galán assured.
As part of this visit, this morning the Chairman of Iberdrola, Ignacio Galán, met with the Prime Minister of the State of Victoria, Daniel Andrews, and the Minister of Energy, Environment, Climate Action and Solar Homes, Lilly D'Ambrosio and in the afternoon - Australian time - he had a meeting with the employees of the Melbourne office.
Iberdrola thus seeks to strengthen its commitment to the Australian market. In 2020 it acquired the main Australian renewables company, Infigen Energy and last year it acquired the rights to Mount James, the largest wind farm in the world with 1,000 Megawatts. They have not been the only acquisitions. Also the 360 ​​MW Broadsound photovoltaic plant in Queensland, in addition to the investment in a smart solutions business, Autonomous Energy, which offers tailored energy products for commercial and industrial companies.