Iberdrola will invest 75,000 million until 2025 and will distribute 19,000 million to its shareholders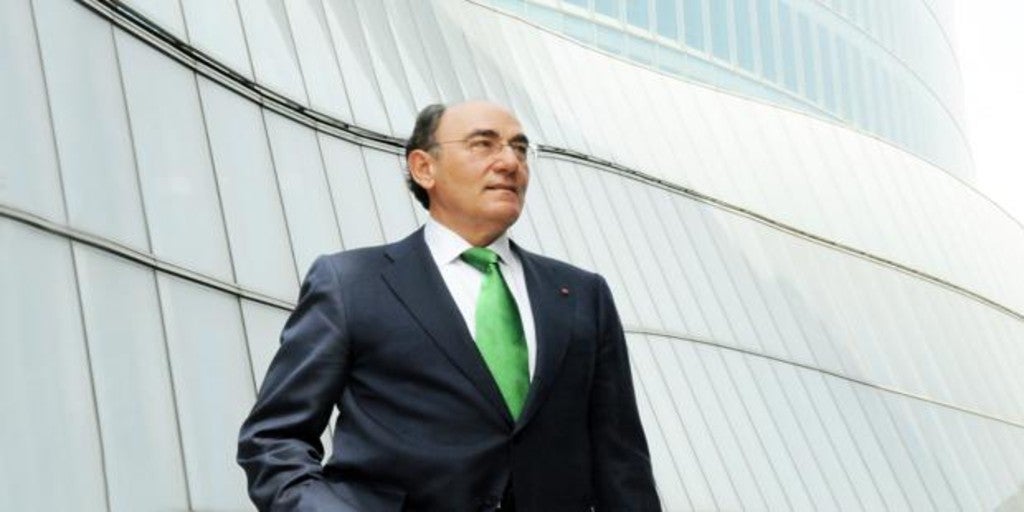 Madrid
Updated:
save

Iberdrola will invest 75,000 million euros in the 2020-2025 period, the latter date on which it expects its net profit is around 5,000 million euros, which implies an annualized growth of 6-7%, the company has informed the National Securities Market Commission (CNMV).
The electric company, which celebrates its Capital Markets Day, has released its investment plan until 2025, in which more than half (51%) of organic investments, which amount to a total of 68,000 million, will be for renewables, which means about 34,680 million euros, while 40% of them will be for networks (about 27,200 million).
Iberdrola expects gross operating profit (ebitda) to reach 15,000 million euros in 2025 -5,000 million more than in 2019-, with an accumulated average annual growth of 7%, as well as that, amid this growth in investments , the dividend, which charged to 2019 was 0.40 euros gross, increases in line with the results and is at least in 2025 between 0.40 and 0.44 euros per share.
The company estimates about funds of 94,000 million euros to finance the investor 'megaplan' for 75,000 million euros launched by the company for the next six years and for a growing and sustainable dividend policy of 19,000 million euros.
Specifically, dividends will represent 20% of these resources of 94,000 million euros, while investments will account for the remaining 80%.
Investments by the electricity group accelerate by 2025 and grow by 48% compared to those planned for the 2020-2022 period, which are 36,000 million euros.
The average annual investment will be 10,000 million euros per year between 2020 and 2022, and 13,000 million in the period 2023-2025.
By countries, a 83% of investments are concentrated in countries with credit rating A (from notable), and the United States and the United Kingdom monopolize 34,000 million euros, 50% of the total.
Investment in other international areas reaches more than 11,000 million euros, while in Spain it increased by 60%, to almost 14,300 million euros (21% of the group's total), of which 7,000 million will be for renewables and more than 4,500 million for networks.
Iberdrola foresees double your renewable capacity, which will reach 60 gigawatts (GW) in 2025, compared to the 32 GW it had installed in 2019.
Of these 60 GW, 26 GW will be from onshore wind, 4 GW from offshore wind, 16 GW from solar and 14 GW from hydroelectric, both traditional and storage.
Iberdrola has a renewable portfolio of 70.5 GW distributed by their traditional geographic areas – reinforced this year with new markets, such as Australia, Japan and Sweden-.
Of that portfolio, 30.7 GW are photovoltaic; 20.2 GW, offshore wind and 16.3 GW, onshore wind, and the group is currently advancing in the construction of 7 GW and would have up to 11 GW under execution in 2025.
Regarding the networks, investments will exceed 27,000 million of euros and the base of regulated assets will reach a value of 47,000 million euros in 2025, multiplying by 1.5 times compared to 2019.
As regards the green hydrogen, the power company foresees the installation of 600 megawatts (MW) operating in 2025, which will be 800 MW in 2027 together with Fertiberia, and plans to complement the first projects in Spain with initiatives in other countries.
The Iberdrola group will dedicate 9% of the investment to the customer area and expects to have 60 million customers worldwide by 2025.
Regarding divestments, Iberdrola, which has completed divestments for a value of 4,600 million euros in 2020, above the 3,500 million expected in 2022, it foresees in its plan new divestments amounting to 3,000 million euros between 2021 and 2025.
Likewise, Iberdrola has indicated that its investments and purchases of goods and services Its more than 22,000 suppliers will contribute to the maintenance of around 500,000 jobs in the world in 2025 and it foresees about 20,000 new hires in the group during the plan period.
The company, which in 2019 alone contributed 8,200 million euros to the taxation of the countries where it operates, expects its tax effort to increase in 2025 to 12,000 million euros, with the annual average for the 2020-2025 period being 10,300 million euros .