Iberdrola increases orders to Siemens Gamesa one year after leaving its shareholding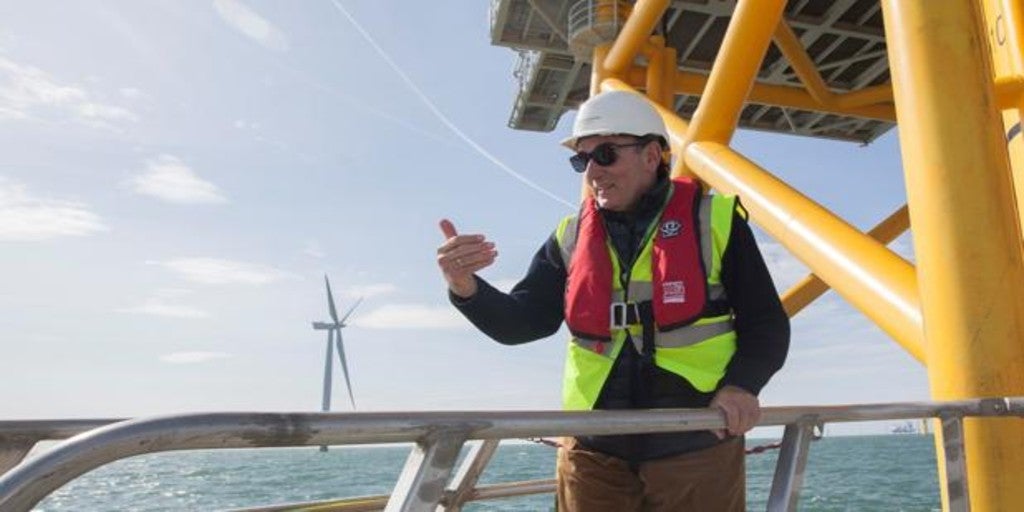 Madrid
Updated:
save

Iberdrola, through its subsidiary ScottishPower Renewables, has selected Siemens Gamesa Renewable Energy as the preferred supplier to supply and install some of the most powerful and productive wind turbines in the world at its East Anglia Hub offshore wind macro-complex, in waters of the United Kingdom.
This decision comes just one year after, after several disputes that ended in court, Iberdrola sold the 8% it held in Siemens Gamesa for 1,099 million euros. Last May, Iberdrola also awarded its former partner the supply of 62 8 megawatt (MW) wind turbines for its 496 MW Saint-Brieuc France offshore wind farm, for some 950 million euros.
The two companies have now agreed to work together on the next auction "Contracts for Difference", scheduled for the end of the year, with the intention of reaching agreements for the supply and installation of turbines in East Anglia Hub by then.
The selection of a preferred supplier at this time will allow the company chaired by Ignacio Galán and Siemens Gamesa to add strengths, both in the project plan and in the design of a new generation turbine, of 14 MW of unit power, with the aim of achieving greater efficiency and maximizing opportunities for the supply chain.
The possible supply and installation of 200 turbines for East Anglia Hub by Siemens Gamesa would allow replication and maximize the achievements of joint work carried out in the East Anglia ONE park, both from the point of view of job creation and in support of the UK supply chain, Iberdrola emphasizes.
East Anglia Hub It will be made up of three wind farms – East Anglia ONE North, East Anglia TWO and East Anglia Three, south of the North Sea – which will add a total capacity of 3,100 MW and will require an investment of 6.5 billion pounds.
This power is enough to supply clean energy to 2.7 million British homes and represents more than 7.5% of goal of 40 GW of offshore wind by 2030 set by the UK Government.
Iberdrola will execute the three East Anglia Hub parks at the same time, thus allowing shorten construction times and commissioning, increase supply chain opportunities, reduce the cost of clean energy and actively contribute to the country's offshore objectives.
The first 1,400 initial MW of the East Anglia Three have already obtained planning approval and planning applications for East Anglia ONE North (800 MW) and East Anglia TWO (900 MW) are being reviewed by the UK Planning Inspectorate. Based on the outcome of these considerations, construction of the East Anglia Hub is expected to begin in 2023 and end in 2026.