Iberdrola closes a financing agreement with the EIB and ICO for an amount of 800 million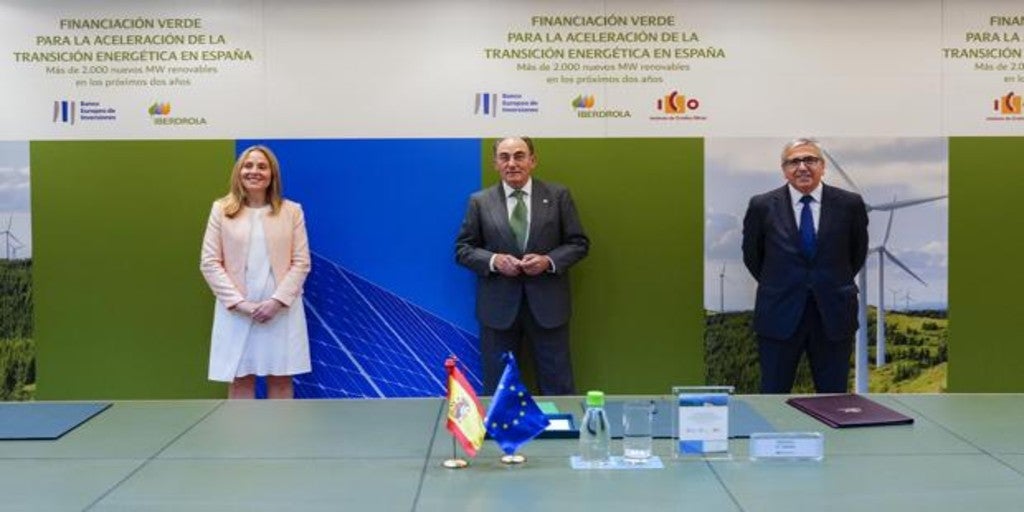 Madrrid
Updated:
save

Iberdrola has signed this Wednesday with the European Investment Bank (EIB) and ICO an agreement to promote green recovery with the development of new renewable capacity in Spain. For this, the EIB will provide the Spanish energy company 600 million euros and the Official Credit Institute, 200 million euros to finance the construction of more than 20 projects with a total power of over 2,000 megawatts (MW). In a statement, the company stressed that "these new facilities will produce green and competitive energy equivalent to the average annual consumption of nearly one million homes."
He BEI supports this operation through a Green Energy Loan, a type of financing whose characteristics fully comply with the requirements defined in its Climate Awareness Bonds program. For its part, the financing signed with ICO represents the third green loan granted by the Institute to the Spanish company with the aim of promoting energy production from renewable and non-polluting sources.
Iberdrola have expressed their conviction that the investments to be undertaken under this agreement will have "a positive impact on the generation of economic and employment growth, aspects that are especially relevant in the current context, while contributing to the fight against climate change ". As a whole, the new infrastructures will allow the creation of 3,000 direct jobs During the construction phase, in addition to those that will be generated in other related sectors, until the year 2023. To these will be added several hundred permanent jobs, most of them in rural areas where the new facilities will be located.
Specifically, the EIB and ICO will finance photovoltaic plants and wind farms in various Spanish localities, most of them in transition regions. For example, part of the financing will go to a new solar plant in Cáceres, in the municipalities of Ceclavín and Alcántara, which will have an installed power of 328 megawatts. In addition, other projects that will benefit from financing under this line have been analyzed, including both wind and photovoltaic installations in a wide range of Spanish regions. With them, not only will increase clean energy generation, but the security of supply will be improved and the energy mix in Spain will be diversified.