Iberdrola bets on Brazil with investments of 6,600 million euros by 2023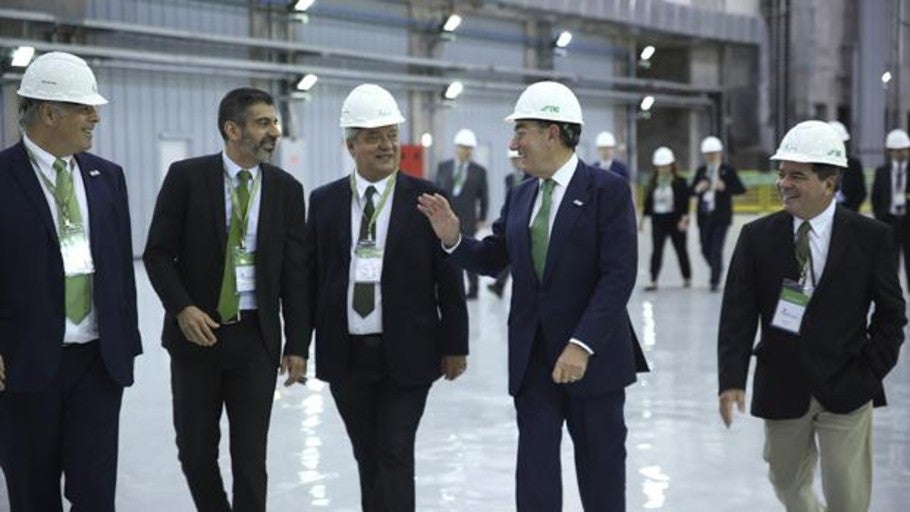 Sao PauloUpdated:
Iberdrola will invest 30 billion reais, some 6.6 billion euros in Brazil by 2023, in energy generation, transmission and distribution projects, betting on a 4% growth in annual demand in the coming years, the president of the company, Ignacio Galán, announced in São Paulo.
The executive highlighted the importance of Brazil for the Spanish group, long-term investments in the country and the positive expectation in relation to the growth of the energy market.
Galán reported that the investments will be made through Neoenergía, its subsidiary in Brazil, Neoenergia, with a focus on renewable energy, network digitalization, transmission and solutions for consumers.
«Investment in the energy sector, and in particular in electricity, is one of the Brazil's main drivers of growth in the next decade, "said Galán in front of an audience of executives and authorities, who were evaluating the future of the Brazilian economy, which has been on a slow pace since 2014.
Taking advantage of the presence of the Brazilian GDP cream, Galán explained that for this expansion to become a reality, it will be necessary for the regulation to remain predictable and for the planning to be adequate.
"Brazil has solid structures, but requires more dynamic licensing processes to anticipate investments," Galán said, recommending, in turn, market liberalization as "an additional opportunity" for the South American giant.
"It will be very important to allow different agents to access end customers to increase the range of products and services available," said the executive.
Galán also highlighted the importance of Brazil, country where the group acts 22 years ago, in the group's global strategy and the success of Neoenergia, which this year celebrated its IPO, the largest in the sector since 2004.
Bet on renewable energy
Galán also stressed that Neoenergia will bet on renewable sources and investments aligned with the UN Sustainable Development Goals.
"We have shown that it is possible to combine profitability with respect and promotion of sustainable development," he said, highlighting the company's wind energy projects.
Neoenergy It has 17 wind farms in operation in Brazil, with a capacity of 516 MW capacity and another 15 under construction, with 471 MW capacity.
"The installation of more renewable sources will require greater storage capacity and backup sources. Batteries and gas plants will be needed to avoid bottlenecks in the past, "Galán warned.
The companies of the Spanish group serve 13.9 million customers in Brazil, which corresponds to about 34 million people, making Neoenergia the second largest number of consumers in the country.