Iberdrola and Fertiberia invest 1,800 million to place Spain at the head of green hydrogen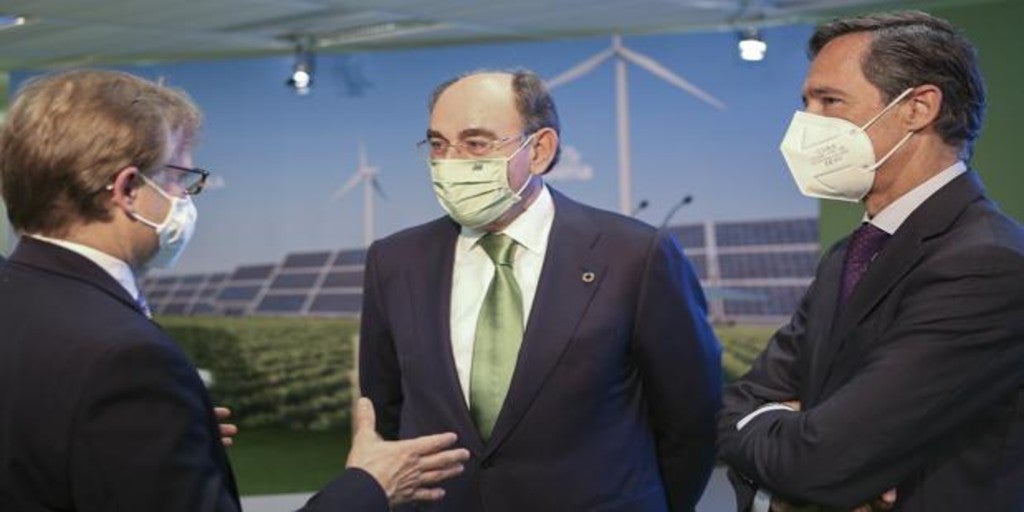 Madrid
Updated:
save

Iberdrola and Fertiberia foresee the development of 800 megawatts (MW) of green hydrogen in various projects with an investment of 1,800 million euros until 2027. In these projects, some 4,000 qualified jobs will be created -2,000 of them already in 2023-, through 500 local suppliers. This was announced today by the presidents of both companies, Ignacio Galán and Javier Goñi, in a ceremony held at the power company in Madrid.
The initiative will start with the start-up of the largest green hydrogen complex for industrial use in Europe, which will be operational in just one year in Puertollano, and could be completed with a plan to multiply the capacity of this first plant by 40 times with the development of three other projects between 2023 and 2027 at the Fertiberia de Puertollano (Ciudad Real) and Palos de la Frontera (Huelva) plants.
Galán said that it is "a great project that can make our country the first with 100% production of ammonia for fertilizers completely green" and that it arises from an alliance "that puts all our capacities at the disposal of this unprecedented transformation process ». An alliance that "is not based on mere intentions, but on concrete facts. Once again, we are once again pioneers in the implementation of a new clean technology, green hydrogen, and we do it together with the best partner, Fertiberia ».
Javier Goñi explained that the alliance with Iberdrola makes Fertiberia "the first firm in the sector to feed its large plants with green hydrogen thanks to local renewable sources that will also supply our electricity consumption needs."
With this "strategic and decisive" step, fertilizers will be manufactured with high environmental efficiency and effectiveness, reducing greenhouse gas emissions, as required by the future Common Agricultural Policy.