Iberdrola and Endesa approve the rectification of the Minister of Transition to the decree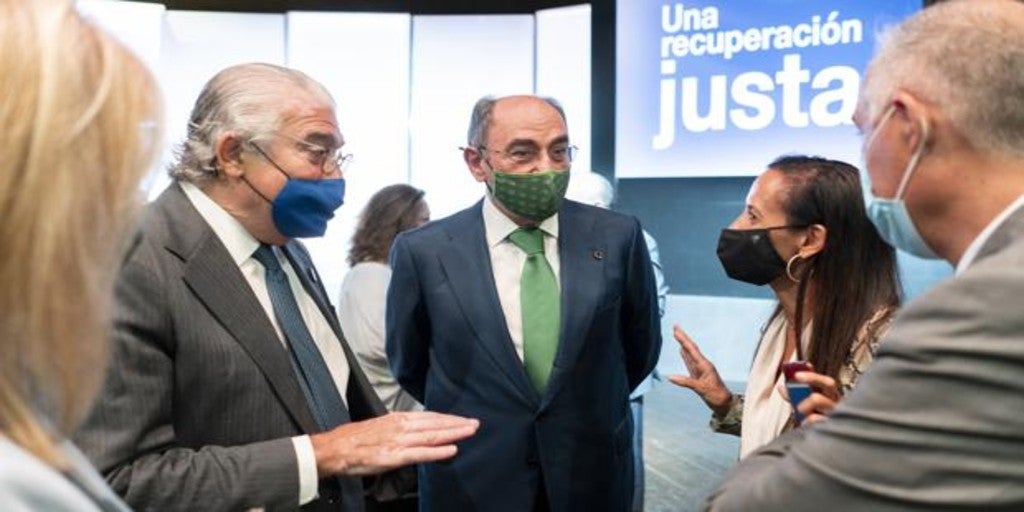 Madrid
Updated:
Keep

The president of Iberdrola, Ignacio Galán, and the executive CEO of Endesa, José Bogas, have gladly accepted the corrections made on Tuesday by the Minister for the Ecological Transition, Teresa Ribera, to the decree approved a month ago which, among others measures, cut by about 2,600 million euros the income of nuclear, hydraulic and some renewables.
Galán has confirmed "an improvement in the regulatory context in Spain" after the clarifying measures approved this Tuesday by the Council of Ministers that limit the reduction in income of companies.
In the conference with analysts to present the results of the first nine months, Galán pointed out that the measures included in the Royal Decree Law of September 14 created concern among investors, but the clarifications made by the Government reduce the estimated negative effect and "Improve the situation before."
As explained by the second vice president and Minister of Ecological Transition, Teresa Ribera, the reduction to electricity companies will only be applied in the event that a company or technology has benefited from the rise in the price of gas. Those who have not incorporated it, do not fall within the reduction.
Likewise, fixed-term contracts signed before September 16, at which time the royal decree of reduction was approved, as well as those that introduce extensions of coverage with a fixed price, are exempt from this reduction.
Both companies had shown that most of the electricity is sold through long-term, fixed-price contracts, so they did not take advantage of the increase in wholesale market prices due to the rise in gas.
The company has quantified the impact on its accounts for the first nine months as a result of said income detraction at 85 million euros, since it has had to buy in the markets to cover the energy demanded.
Protection of the most vulnerable
For his part, José Bogas has declared that the additional measures approved by the Government introduce "rationality, in addition to increasing protection for vulnerable consumers, two lines of action that we value positively."
He explained that Endesa has all its own generation of base sold on time to its clients at prices lower than those of the 'pool', "as we have already certified."
"In this sense, the demands for greater transparency included in the new decree laws are always positive and we will continue to collaborate in the coming months to provide competitive prices to industry, SMEs and families."
However, Bogas affirms that "it will be important that the regulated tariff be reformed to protect the 10.5 million clients that benefit from it from volatility, as well as to develop other measures that protect other types of clients from the volatility of the wholesale market. . The reform process is now open and we will have an active participation in it.