Iberdrola and Danone Spain join forces to promote the largest photovoltaic plant in Europe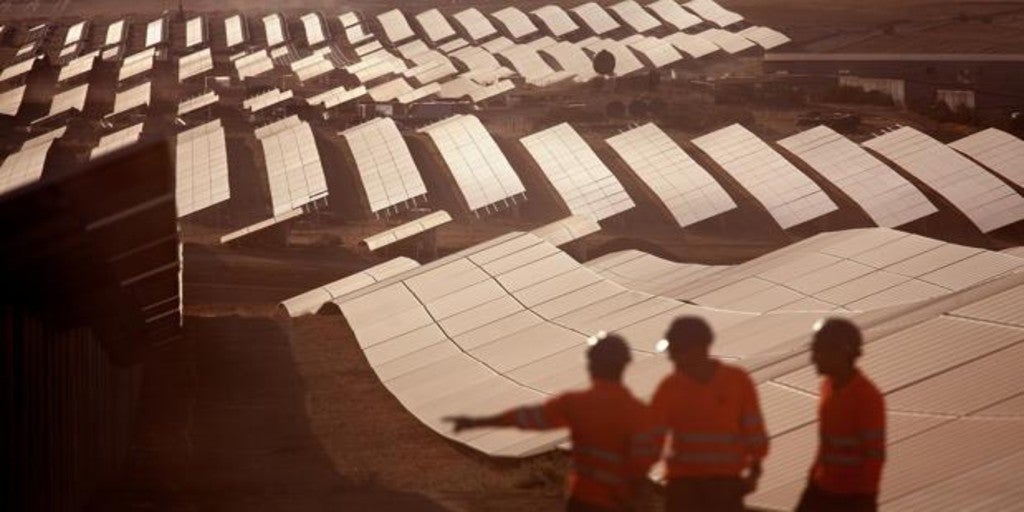 Madrid
Updated:
save

Iberdrola and Danone have joined forces in their sustainability commitments with the signing of a long-term power purchase agreement (PPA), which will promote the development of the largest photovoltaic plant in Europe that the former is building in Extremadura.
The initiative consolidates Danone's long-term renewable strategy and allows 100% of the renewable electrical energy, already used in its plants and factories, to come from this solar project. The agreement reached will guarantee the long-term supply of green electricity to all Danone production plants and its sources in Spain, located in Asturias, Barcelona, ​​Girona, Guadalajara, Granada, Madrid and Valencia; as well as its logistics centers and offices. The suppliers of Danone, Graham Packaging and Salvesen Logistics have joined this alliance.
The agreement reached between the two companies establishes that Iberdrola will supply clean energy to Danone's 29 supply points in Spain, for a period of 10 years, starting in April 2022. The volume of energy supplied by this PPA will reach 73 GWh / year. Danone will complete its consumption with another annual green energy contract with Iberdrola up to 104 GWh / year.
The 100% renewable electrical energy supplied will come from the Francisco Pizarro project – the largest photovoltaic plant currently projected in Europe, with 590 MW of capacity – that Iberdrola is building between the Extremadura municipalities of Torrecillas de la Tiesa and Aldeacentenera, in Cáceres. Operational in 2022, it will prevent the emission into the atmosphere of more than 245,000 tons of CO2 per year, reinforcing the competitiveness of this technology for the protection of the environment and the mitigation of global warming.
Its construction will contribute to the generation of employment – the involvement of more than 1,200 professionals is expected at peak moments of its execution – and to energize the industrial fabric of the community. The project represents an investment of more than 300 million euros.
Francisco Pizarro is part of Iberdrola's ambitious investment strategy in renewable energy generation projects in Spain, as well as its commitment to bilateral contracts, as a way to promote the supply of energy at competitive and stable prices among large, committed customers with sustainable consumption.
"Through the PPAs, many opportunities open up for the development of renewable projects that are transforming the present and future of energy in our country and contributing to economic recovery. Long-term power purchase and sale contracts provide investment stability and have become an optimal tool for managing the electricity supply of large consumers, committed to clean and sustainable consumption. These agreements demonstrate the competitiveness of renewables and their ability to supply energy at affordable and stable prices, "explains Ángeles Santamaría, CEO of Iberdrola Spain.
For Danone, the health of people and the planet are intimately related and this is reflected in its vision "One Planet.One Health". "We aspire to move towards a new way of doing business that takes into account not only the income statement but also the economic and social impact of our activity," says Paolo Tafuri, CEO of Danone Iberia. "This initiative will help us realize our ambitious environmental commitments, goals that are part of our global strategy and that affect our entire value chain," he concludes.