Ibarra affirms that the Port is synonymous with "business health and job creation"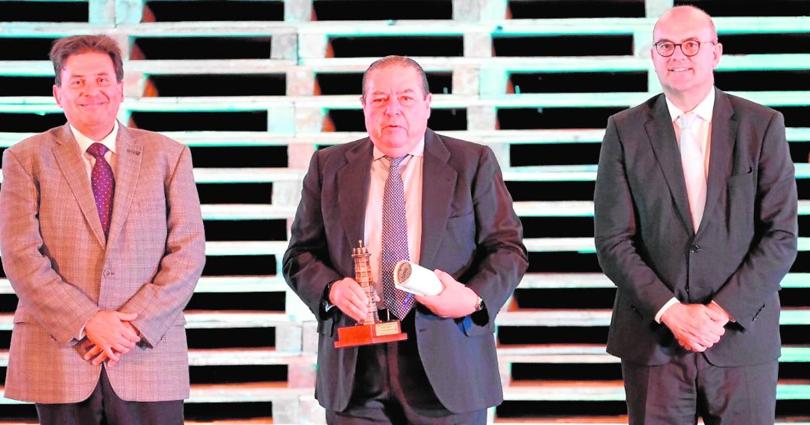 ports the palms
Last night, the Port Authority held the institutional ceremony for the delivery of the Ports of Las Palmas Awards
The president of the Port Authority of Las Palmas, Luis Ibarra, considers that the evolution of the Port of Las Palmas gives the measure of how the Canarian economy is evolving, while stressing that it is
synonymous with "business health and job creation".
Ibarra spoke last night at the 2021 Ports of Las Palmas Awards ceremony, in which he expressed "pride" at seeing how the port has evolved in the last 10 years, a time in which the request for concessions, he said, has been at the same rate as the creation of new spaces with public investment.
In this regard, he stressed that the institution's major short-term objectives are the Port-city project because
"It will change the way of living the isthmus of the capital", as well as positioning the Port of Las Palmas as a benchmark for offshore wind power. In this action, which has been working for months, the fruits will be seen before the end of the year, he said.
Likewise, the Port Authority also sets long-term sustainable objectives because the
caring for the environment is "priority and our conviction"Ibarra noted. In this line, he highlighted that the Fishing Pier has an OPS service to connect to the electrical network and already has a favorable report for the Grande Pier; the algae forest is a unique pilot project in Spain to capture CO2; or autonomous sensors, installed to detect oily stains and activate cleaning and containment services.
As for the award-winning entities and individuals, Luis Ibarra assured that they represent "the best of this port community, which is always up to the task, whether there is Ebola, covid, a container crisis or war." The Canary Islands, added the president of the Port Authority, "can always count on its ports."
The institutional event took place in the logistics warehouse of the World Food Program (WFP) because it represents
«the solidarity and internationalist idiosyncrasy» of the port of Las Palmasis a symbol of "constructive" work, which deserved the Nobel Peace Prize in 2020 and also embodies the symbol of "reactivation, of a new stage, that returns us to normality after the pandemic," said Ibarra, who assured that the institution will continue to support this program for many years to come.