Ibai Llanos is not all that glitters on Twitch: the platform's chiaroscuro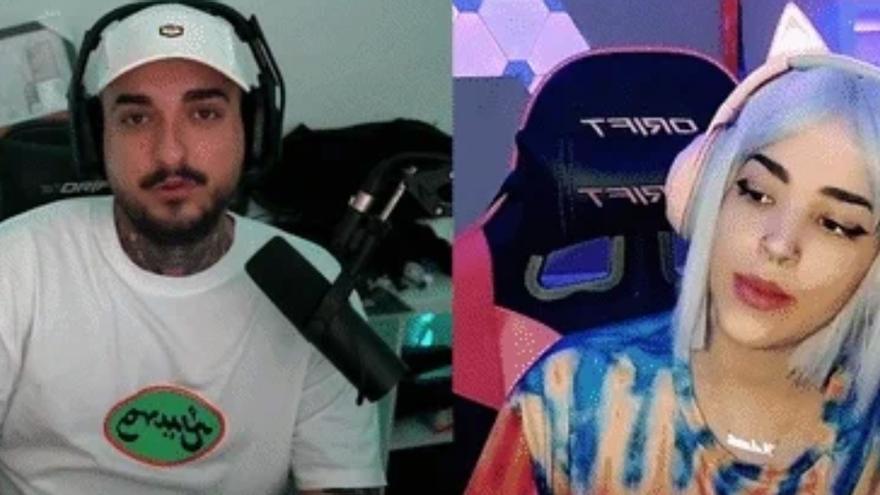 "No one is prepared to have this kind of overexposuren. We do not have an experience that we have been able to transfer from parents to children, nor do we have an education or training for years, "says the psychologist. Laura Corners. An exhibition that, to a greater or lesser extent, is intrinsic to the most fashionable platform among young people. The audiovisual producer Marc Lesan, 20 years old and knowledgeable from his own experience of platforms such as Twitch and YouTube, considers that the former "may be more toxic" than the latter "due to the fact of being live and having the chat and more 'feedback ', which creates a conducive space for toxic comments. "
Elena Neira, professor of Information and Communication Sciences Studies at the Open University of Catalonia, explains that, precisely, that was the key that caused the Twitch revolution: "The phenomenon is explained by the possibility of interacting live with the creator. Thus, it overcame the limitations that YouTube had. They are tools that are very present in Instagram live broadcasts, but on Twitch the relationship is much more intense due to the type of demographic process that is linked to the platform. They are young people who spend many hours connected to the service, turned into their television ".
Overexposure, what for?
Everyone is exposed to it: from streamers with millionaire audiences to those who scratch a dozen viewers without actually monetizing their content. "The most important thing is that the person considers the meaning that this has, if it is his work, if he exposes himself like that because he is dedicated to it, as it could be the almost of a singer or a television presenter - points out Esquinas -. But if he does it from an idle point of view, it would be worth asking what for? "
Alicia (alias AliceNeverMinds) played video games for years on Twitch before asking herself this question after numerous bad experiences. She suffered a multitude of macho comments and harassment for being a woman. Above all, of users hidden behind an alias. "At first it pissed me off, I reported it to Twitch, but I didn't care a bit," explains the 25-year-old young woman. The platform allows creators to have moderators, someone they trust to remove inappropriate messages. A necessary but imperfect tool : «Seeing that there was a deleted comment already affected me".
"No one is prepared for this overexposure"
After a break he returned to the platform and An unfortunate sexist episode happened to him while playing the video game 'Valorant'. He publicly denounced it on Twitter. "Many people answered me that the same thing happened to them, girls who had the voice chat muted so that it would not be known that they were women. And I began to reconsider: is it hurting me to expose myself in this way? ".
He came to the conclusion that he should park Twitch, especially after suffering a new horde of followers who came to his channel after the episode. "You expose yourself too much. And in exchange for what?". The young woman from La Mancha was only on the platform for fun, and that's over. He has left it forever. In the six years that it has been more or less active, it calculates to have received 80 euros. The content on Twitch is free, but users can support creators through subscriptions (starting at around 5 euros / month), which give a series of privileges. It is not a net income, as the platform takes a percentage of the proceeds.
But machismo runs rampant and they receive both anonymous and professional streamers. Helena Adam (Helensitta) began to be harassed after an interview on Twitch in which 90% of the comments were "humiliating to me and women". "I received harassment for several years. From saying horrible things to me on video to getting to usurp my identity. The hard part is over. I have learned to deal with it, but many things they tell me continue to affect me, and that is a big problem." , share. "They harass us for being girls and playing video games", ditch Helensitta, 25 years old.
For its part, Twitch affirms that "it is not a platform for freedom of expression", since it considers that "the community can only be fostered when there is a guaranteed standard of behavior and decency". Owned by Amazon since 2011, from the platform they affirm that they work to improve their reaction to this type of situation: they have a team of moderators active 24 hours a day to take action in case of violation of their conditions, and last year they doubled the size of the section dedicated to security operations.
"Twitch is subjected to the same danger as TV, to the fight for attention"
The battle for the audience
Beyond that, Twitch is a virtual battleground between millions of creators fighting for audiences. "It is an ephemeral phenomenon, you have to live it in the moment, and that brings it very close to television and also subjects it to the same danger, to that war for the attention of your followers", illustrates Neira, author of the book 'Streaming Wars' .
"As designed, you have to invest incredible energy. The platform requires you to spend many hours. An amount of time that one can only dedicate because it is not recognized as a job", says Albert Lloreta, an audiovisual producer who has immersed himself in depth in the phenomenon. There is no regulation for this type of activity, which is sometimes (few) also work-related.
"Live marathons are self-exploitation taken to caricature"
Lloreta points to the fashion of live marathons –a let's say unhealthy practice– as the culmination of an "ecosystem designed so that attention prevails.", sentence. "Having to get attention causes a very high collective anxiety, so many streamers end up having significant mental health problems that, unfortunately, sometimes end in suicide," says Lloreta. Catalan Gabriel Chachi, a popular character among internet creators, recently passed away at the age of 25.
A complicated life aspiration
As Neira pointed out previously, the users of the platform, as well as a large part of its creators, are very young. For the psychologist Laura Esquinas, it makes no sense to criticize the digital world that surrounds us since it is already here, immovable, and insists on the need to "educate ourselves in this environment, learn, accompany us, have careful and limited access, and pay special attention in how we communicate with the other, in not generating violence ". You are never prepared for this, but it does note that there are very vulnerable ages, and these coincide with the bulk of Twitch users. "The period of adolescence is very risky. It is one of the most important for the construction of identity, and if this is put into play, it can be a dangerous moment," adds the psychologist.
"The period of adolescence is very risky. It is one of the most important for the construction of identity"
In Spain, the aftermath of Hurricane Ibai has made Twitch appear to be a relatively short path to success, but, as Lloreta warns, "the vast majority of stremears have 0, 1, 2 or 3 viewers." "We see a small minority who make it seem like Twitch is a place where you play or talk in exchange for money and, in most cases, that is done for nothing."
Raggio was one of those few who had a salary that, he says, "helped him live in difficult times.". "A kid who has no followers on another platform is very difficult for him to succeed. All the people I know in the world were already relatively well known in other spaces and they switched to Twitch." He is a rapper, a member of the Space Hammu collective and at dawn he cleans tourist apartments in Malaga. To what he earned in these jobs he added about a thousand euros that he got with his live shows on the platform. From one day to the next, however, he saw Twitch shut down his channel forever, with no prior notice or plea option..
"A boy who does not have followers on another platform is very difficult for him to succeed"
The reason was that there had been "death threats" on his channel.. The scene, he explains, was the following: "I am Andalusian and a colleague who came to my live shows gave me about 10 subscriptions. I know him and I know that he values ​​me, because I worked hard, and I said: 'Listen to me, head, that in the end I catch you and kill you, stop donating subscriptions to me '". The clip was taken out of context and what was a thank you between friends turned into a death threat. "They keep the right to sanction you at their discretion, like the nightclub doorman who says 'you yes, you no', without adding more information," he explains.
"There is a contract with Twitch, but not a labor contract -zanja Lloreta-. And that, added to the fact that there is some criticism of the arbitrariness of the platform and its ability to load your channel, makes everything go to hell. It is a bit worrying that it is a life aspiration for many people. ". Raggio says that he has sent dozens of emails and has only received robotic responses. He gives it up for lost. "It was a wing cut, it had achieved economic stability despite how unstable the platform is."