Ibai Llanos and Ramón García will give the New Year's Eve Chimes together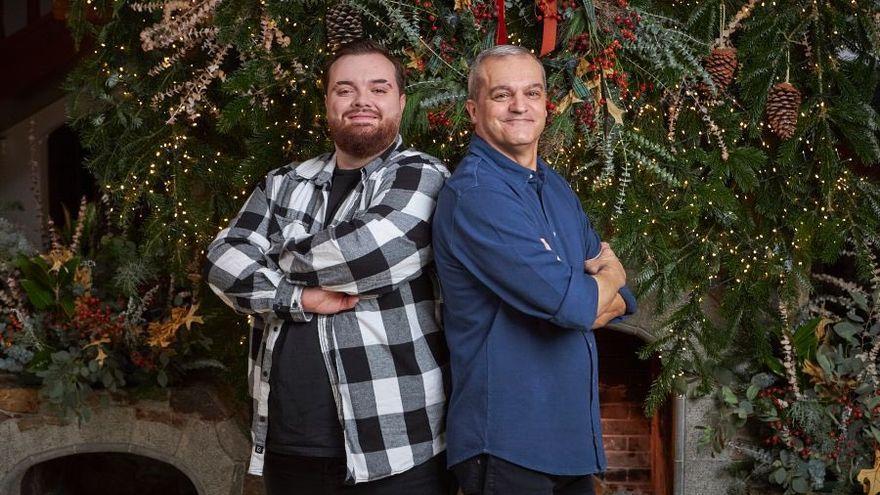 The most anticipated crossover of this end of the year will be reality. Ibai Llanos announced this Sunday that it will reissue the chimes from New Years Eve through its channel Twitch and it will be with the best possible partner.
Ramon Garcia, the man who has taken the grapes with more generations of Spaniards, will accompany the well-known streamer on December 31st.
Lon the initiative came from Ramontxu himself, who a year ago was surprised that the young Basque brought together half a million people on Twitch in his New Year's Eve broadcast.
Months of work later and thanks to some common contacts the work has come to fruition and Both will share a balcony at the Puerta del Sol in Madrid. There they will greet the companions of other chains and they will take the mythical cape out of the closet from the veteran presenter.
It so happens that the first bells that the current presenter of the autonomous television of Castilla-La Mancha gave were in the year of birth of Ibai, who has always declared himself a follower of his new partner.
The announcement of this initiative has made the historic Basque presenter especially excited, also coinciding with his 60th birthday.
Garcia reported that 2021 has been a "very tough year" due to the death of his mother and the separation from Patricia Cerezo, former stewardess of the 'Grand Prix' with whom he had been married since 1997.
However, the communicator believes that the Spanish "they deserve a joy"to close this year; just like they did Ana Obregon or Roberto Leal on TVE in recent years.
Is the Grand Prix back?
The other great surprise of the live was not in the script but the chemistry between them led to it. Ibai and Ramón pledged before the audience arto recover the 'Grand Prix of the Summer' for a special gala on Twitch.
"The program of the grandfather and the child" will thus live a modernized edition -with the unknown of the heifers to be solved- in which the competition between small towns and the almost sports narration between both will continue.