Ibai Llanos and Piqué gather more than 600,000 spectators at the Balloon World Cup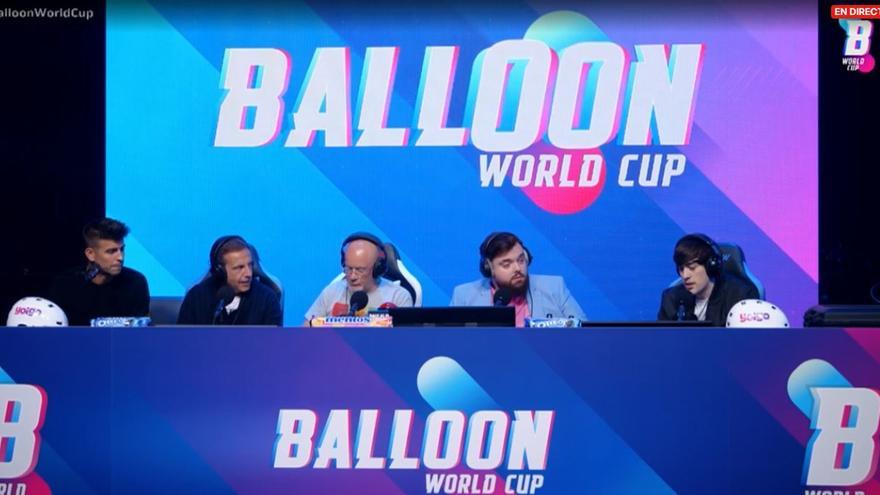 Ibai Llanos and Gerard Piqué achieve the record of viewers in the first World Globes by bringing together more than half a million people live in the Platform of Twitch. 32 players from different countries participated in the tournament who played a Prize Pool of 20,000 euros for all participants.
Piqué and Ibai Llanos announced in a video of Youtube who had the intention of organizing a World Cup after seeing a viral video of some American brothers playing in their living room: "Friends, it's about balloons. A competition that at some point we have all done at home," explained Ibai. "It is true that it is made of balloons and it looks like a smoke, which it is. But we want people to represent their country in the Balloon World Cup," stated Piqué.
Quickly the footballer and the streamer took out clothing lines dedicated to the world cup to sponsor the tournament. Finally the Balloon world cup it became a reality and collaborators such as Cristóbal Soria, Alfredo Duro, Ander Cortés, Nacho Tellano, Rafa Guerrero and Jorge Dalessandro were present. This first tournament has acquired the format of a football match in which no details have been lacking, from the analysts to the referee and the VAR.
VIP guests
The protagonists of the first Balloon World Cup were not only Ibai Llanos and Piqué, but also Shakira and her children, who attended the event as VIP guests. However, before going they were warming up in their living room to arrive prepared for the tournament.
Balloon World Cup winners
The Peruvian representative, Francesco de la Cruz, ended up taking the championship after defeat German Jan Spieß 6-2 in the final. Shortly before, in the match for third place, Spanish player Jan Franquesa took the bronze medal by beating Brazilian Diego Mendez 6-4 at the crossroads with the most goals of the entire tournament.
The United States, which was the favorite country to qualify, fell in the first round to Cuba in a passionate duel.