Ian Gibson: "The presence of Vox in Andalusia does not help to look for Lorca" | Culture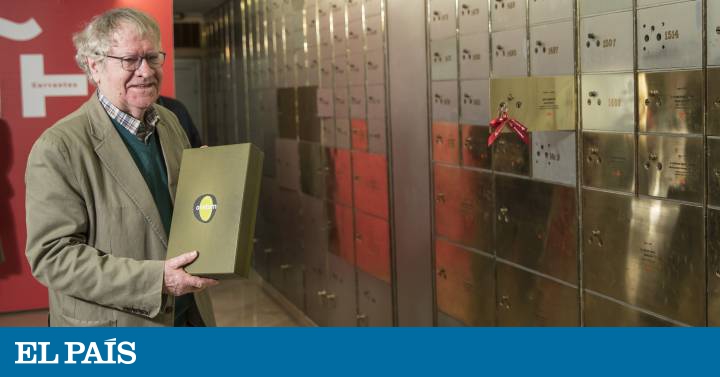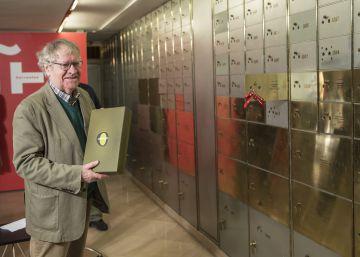 Resident in Spain since 1978, the Irish Hispanic Ian Gibson, 80, he remembered on Tuesday the first time he stepped on Spanish soil: "It was in the fifties, in Soria, where I felt the sun of Castile on my cheeks while drinking a glass of red wine." It was enough to start falling in love with Spain and study its culture and literature. Six decades later, Gibson has been invited, this Tuesday, by the Cervantes Institute to leave a legacy in the Institution's Box of Letters.
The author of biographical studies on García Lorca, Machado, Buñuel or Dalí has ​​chosen to deposit in the box 1,498 two books of his mentor, Gerald Brenan, hispanist like him: history of Spanish literature (1951) and South of Granada (1957), two works that, as the director of the Cervantes Institute, Luis García Montero, assured, "are at the origin of Gibson's vocation as a Hispanicist."
Since his first book, The nationalist repression of Granada in 1936 and the death of Federico García Lorca (1971), banned in Spain until 1979, Gibson has dedicated half a life to trying to find the place where the poet from Granada was shot on the road between the towns of Víznar and Alfacar, at dawn on August 18, 1936. An investigation He hopes to continue, although he acknowledges that "the presence of Vox in Andalusia" (where this ultra party supports the Government of PP and Citizens) "does not help this task, even if they do not openly say they are opposed."
"Lorca is the national poet of Spain and as he is 100,000 people shot in gutters. That can not continue and the argument that if it is done open wounds is a lie. What there are open wounds that have not been closed," has aggregate. The latest news about the Lorca case refer to the petition to a judge of the granddaughter of Dióscoro Galindo, the teacher murdered with the poet, to resume the search for the remains of both. Nieves García Catalán's claim is based on the recently known testimony of a person who acknowledged that, in 1986, he had taken a femur in a work in the area where they are supposed to be buried. If the judge authorizes it, it would be the fifth occasion in which one tries officially to find the remains of Lorca.
Back to the tribute he has received at Cervantes, Gibson explained that the opening date of the box, on February 18, 2022, so close, does not obey "no special reason." "These Brenan books that were in my library will stay here." He recalled, above all, history of Spanish literature, which "dazzled" him when he read it with 18 years. Gibson is, from today, the second non-Spanish speaker who leaves a legacy in Cervantes, after also Hispanic and historian John H. Elliott, who did so in October 2017.
With his legacy, Gibson wanted to pay tribute to Brenan, "a self-taught, who fought in the trenches of World War I, lived horrors and dreamed of resting in the Mediterranean, sought freedom in the south," he said. "In the end, he chose the Alpujarras, in Granada, and uploaded 5,000 books on the backs of beasts to the town of Yegen. I, like him, also wanted to flee." In Gibson's case, the need to leave his country was because of "the atmosphere of Dublin, with a very strong Church," in a city where he belonged to the Protestant minority. He also noted that then in Ireland "you could not read the Ulises, from Joyce, it was forbidden; you had to go to London for him, when he is ours Quixote".
With Spanish nationality since 1984, Gibson also spoke of his steps in northern Spain to point out his links with the Irish Celts. "Probably those from my country come from the Iberian Peninsula because there are many place names in Galicia that make me feel that I am at home."
And of his immediate literary projects, he mentioned two: "A book on how I would like Spain, a federal Iberian republic, united to Portugal, a project that Saramago, Pessoa, Unamuno, Ortega …" dreamed. The other publication will be, in English, about his childhood in his native Dublin.