IAG reduces its benefit by 42.3% due to the absence of extraordinary | Economy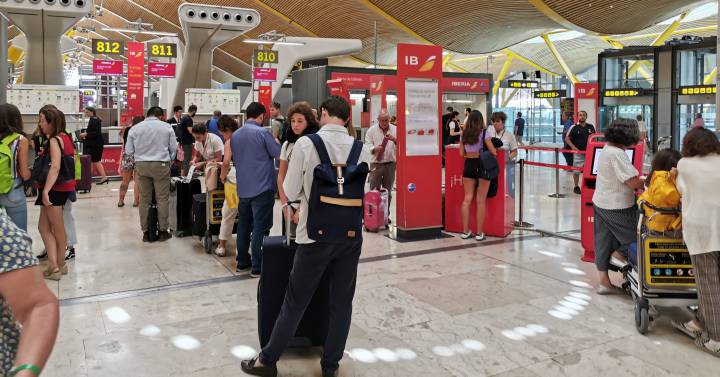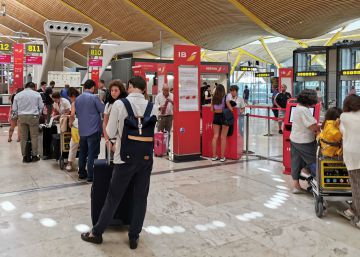 International Airlines Group (IAG), the group that integrates British Airways, Iberia, Vueling and Aer Lingus,achieved a consolidated profit of 806 million euros in the first half, 42.3% less than a year earlier (1,398 million), due to the absence of extraordinary since in the first six months of last year an extra benefit was included for the impact of the change made to its pension system and another for fuel coverage.
Discounted exceptional items, the net result grows 0.4% and the profit from operations is 1,095 million euros, 11.7% lower than in the first half of 2018, according to the company. The increase in fuel costs and emission rights was 20.5% to 2,936 million.
In the first six months of 2018, the airline group recognized an exceptional gain of 678 million euros due to the closure of the British Airways NAPS and BARP pension plans and an exceptional charge of 58 million euros, due to the continuation of the transformation initiatives of this airline.
Between January and June, the group recorded revenues of 12,089 million euros, 7.9% more, with an increase in revenue per ticket of 7.2%, to 10,649 million. Revenue per load decreased 0.2% and amounted to 556 million.
The unit fuel costs increased 8.6% at constant exchange rates due to the increase in the average price after hedges, because the profits obtained with the hedges in 2018 were not repeated in 2019.
"In the second quarter, we recorded a profit from operations of 960 million before exceptional items, which exceeds 900 million euros recorded in the same period last year," said IAG CEO Willie Walsh.
According to the executive, despite the negative effect derived from the cost of fuel, the group's performance was "positive." At constant exchange rates, unit fuel costs increased 6.3% and unit passenger revenues increased 1.1%. "This performance once again emphasizes that our unique structure and our diversified brand portfolio underpin our financial strength and our ability to obtain solid results," said the top manager of the airline group.
Similar benefit in 2018
In the accounts, the company advances that at current levels of fuel price and exchange rates, it expects that its profit from operations before exceptional items of 2019 will be similar to that of 2018 proforma.
At constant exchange rates, it estimates that the unitary passage revenue remains unchanged and that the unit cost, excluding fuel, improves over the previous year. Likewise, it is expected that the unitary income of passage at constant rates will improve in the remainder of the year.
. (tagsToTranslate) iag (t) reduce (t) 42 (t) 3% (t) benefit (t) absence (t) extraordinary (t) airline (t) increase (t) income (t) 8% (t) passenger increase (t)



Source link