"I wink at the closed room mystery novels of the 19th and 20th century"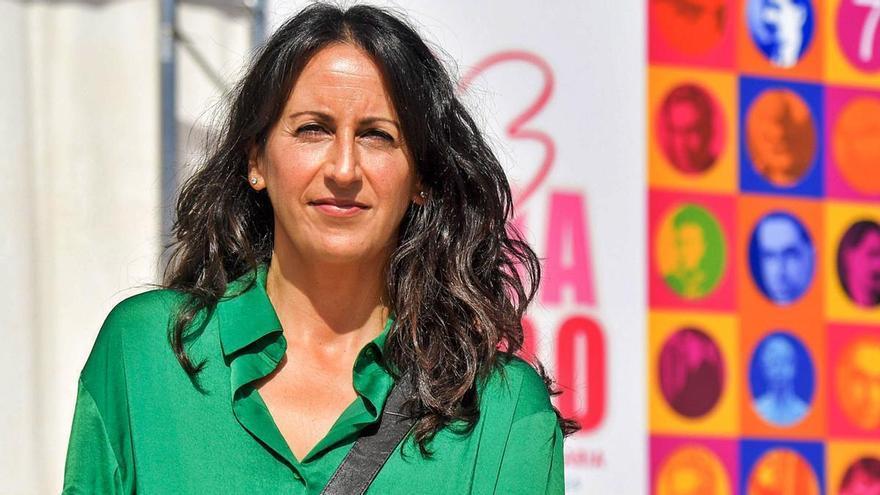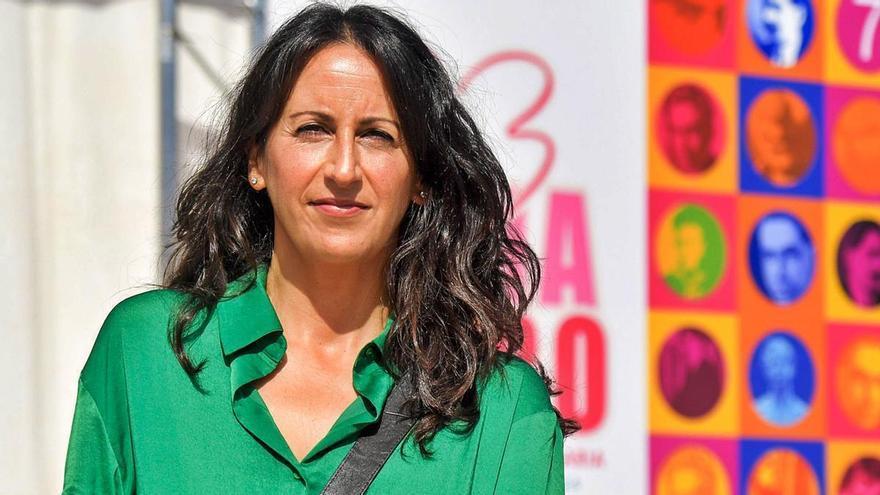 Does your homeland, Galicia, as beautiful as it is mysterious, have any influence on your literary work?
It is very possible. We have many influences that we are sometimes not aware of. A Planeta editor in Barcelona told me: how do you notice that you are Galician because of the musicality of the text. It also shows that you are a lawyer because you use many gerunds. I had not noticed. The tribute to Galicia, really, I did it with a book outside the series, The forest of the four winds, the only one that I have not dedicated to a person but to my land.
So what is your profession, that of a writer or a lawyer? I was practicing for 10 years as a lawyer and in between I wrote my first book, which was a boom and began to be translated into several languages. Until recently, I suffered from the imposter syndrome because I saw myself at events with relevant storytellers where I thought I shouldn't be, but thousands of copies began to be sold, so I parked the right and consider myself a writer because I know the work that takes me, how seriously I take it and the great respect I have for readers. I can hopefully say that I am dedicated to this alone.
What the tide hides, is it the fourth of the series?
Yes, I wrote the first three and people thought it was a trilogy, but they are like those of Agatha Christie, that it does not matter to take one book or another to begin with, but Poirot is more static than my researchers who are fixed in each novel, without However, they evolve in their lives although the stories are independent from one work to another. As these are very different mysteries, I use very different narrative techniques. For example, the third, which talks about ghosts, is a Rebecca-type novel, gothic cut. In the current one I make a nod to the elegant novels of the early twentieth century. The second is from archaeologists and historians. I always start with something seemingly impossible, a story that would be spectacular in a newspaper, but that is always solved with common sense, science, history and reason. There are never explanations because for me it would be cheating. I do not want the reader to feel disappointed, for example to say: ah, the murderer was this lady who only appeared for a moment on page 47. The narration has to be clear from the beginning and the game at the reader level that is very smart and well trained. I also set myself the challenge of focusing attention on that adventure and that the stimulus is stronger than the others that are easier today, such as waiting for the film to be made. It is about enjoying reading, making it worthwhile to enter the environment that is created.
Galicia has given Spain great women writers who, for the most part, suffered long neglect. Is it a macho reality? Men tend to read more to men because they think their literature is about serious and important things, such as talking about war or politics, while women write novels that are more introspective or about feelings. If there is a crime, recipes are included. It is a very simplistic vision, especially if one takes into account that one of the most widely read in the world is called Agatha Christie, which is still close to the best-selling Bible. You have to go over all these statistics and instead of fighting with old-fashioned arguments, focus on writing good stories. It is not about creating a super heroine but a credible and real character and that there are men and people of all types and sexual conditions, where this, within the story, becomes tertiary. One should not give so much importance to the fact that a character is homosexual or that a lieutenant is a woman, but rather to go further and look for affinities. It is possible that a distinguished writer like Pardo Bazán now reaches great popularity for the television series that is being made about Los pazos de Ulloa, her masterpiece. Do you find these gender transfers okay a hundred years later? I think it's okay to rescue great authors who have been justly or unjustly forgotten, as in this case because of their feminine condition, or because of political situations, among other causes. Pardo Bazán was brilliant. There is a very short play that anyone can read, Wedding Dress, where you can see her wit, determination and the irony of her words, where you think that a conversation with her had to be sparkling. I love that her figure is rescued, but I am concerned that it is hollow, for fashions because now we are feminists and not even, perhaps, we know the author's work.
Do you read Rosalía de Castro frequently, or is poetry not the genre that seduces you the most?
It is not the genre that seduces me the most, however, I have read it and my book dedicated to Galicia, The forest of the four winds, begins with a quote from him where he reflects great humility and depth when talking about his land. Contemporary authors admired her, as was Bécquer with whom she corresponded and there was mutual respect. Many men recognized his merit and literary work, which was valued at the time.
What is your stylistic trajectory since you started writing for editing?
I have tried to improve my technique by reading literary critics, especially North American and English, but my base remains trying to polish and improve, but just as in Puerto Escondido, the first book in the series, I handled a very intimate cut, the second, A Place Where to go was much more technical, with many locations and characters; the third was a gothic-type novel, with few characters and a single setting, and the fourth has an elegant line. The fifth book in the series is already underway.
Go to the next page >>