"I was unconscious for a month and a half and about to die three times from Covid-19"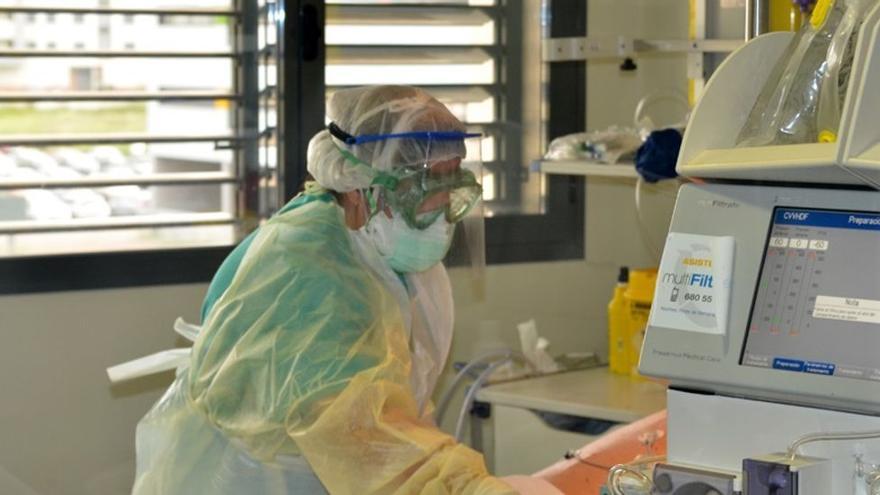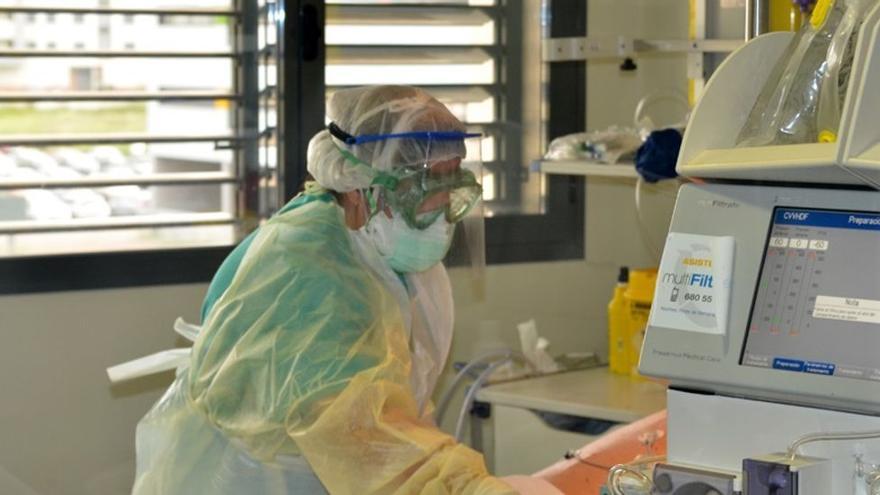 He has been in the Local Police of La Orotava for 39 years and is a native of this municipality. José Manuel Cabrera Dóniz speaks with the gratitude of who have survived the coronavirus pandemic, after being about to die three times in the Intensive Care Unit (ICU) of the Hospital Universitario de Canarias (HUC). This is what the doctor who followed him in the hardest moments of his journey through the ordeal of covid-19 told him, because he, when his life was about to end, was unconscious.
"I was working on March 10 and a tracker called me to say that I had to abandon my activity, because I could be infected, since a direct contact of mine had tested positive", explains this official. From that moment he began to quarantine. Requested an appointment to do the PCR and they gave him for a week later, on March 17, in a center in Icod de los Vinos. The next day, they confirmed that he was infected. He relates that "a doctor contacted me to tell me to stay home and that, if I felt unwell, to take paracetamol, because there was nothing else."
"For two or three days I felt horrible, especially at night when I was lying down; it looked as if they were cutting me around the ribs », says José Manuel. "Although during the day it relieved a little, the pain was terrible", He says.
On March 21, he was visited by a doctor who monitors positive cases. When he checked his condition, he urgently notified an ambulance He was transferred to the reference hospital for the North of the Island. In the emergency department they gave him information that he will not forget: "They explained to me that he would go directly to the ICU and that he would be intubated," he says. But the next words he heard were no less worrying: "Do you want to tell a family member?" At that moment he had the strength to send several messages to one of his daughters in which he warned her of the place and the situation in which she was.
He notified a daughter because his wife was admitted to the ward at the same hospital. The woman also had the coronavirus and did not know it. One morning, she got up to go to work, fell in her room and lay unconscious on the floor. She was taken to the aforementioned health resource a couple of days before her husband and, when she was tested for the covid-19 coronavirus, she tested positive.
Cabrera Dóniz comments that the moment of his transfer to the ICU "It was very hard". «I was aware of what they told me; I knew from my experience that this could be the end of my life, "he says.
Matter of days
After the time that has elapsed, this local policeman is convinced that if he had been taken to the hospital two or three days earlier, the severity of his illness could have been reduced by half. He comments that in the more than ten days that he had the coronavirus and stayed at home, his lungs were severely affected. He was unconscious for a month and a half in the Intensive Care Unit. It is clear that They kept him face down for a good part of that time so that he could breathe better. In those weeks they also performed a tracheostomy. "When I woke up I was tied up and tubed," he says. His wife and three children (two women and a man) received daily information on their condition thanks to the call that the doctor made them from Monday to Friday. On weekends they had no data on its evolution.
Once he regained consciousness, he spent another half a month in the ICU. He admits that he turned "a thousand turns" in bed to find a position that was comfortable for him. In his opinion, he fell asleep not because he found that position where his body was better, but because of the fatigue of turning so much. This La Orotava neighbor remembers the words of the doctor who took his case: "You are a brave man and, if it is not for your bravery and strength, you will not get out of it!" After two months in the Intensive Care Unit, a third had to be hospitalized at the HUC plant.
Rehabilitation
He has been in the recovery phase at home for more than a month, although the process of follow-up, reviews and rehabilitation continues. He admits that now "I can hardly walk and, since I have been standing for some time, I get very tired." For 15 hours a day he must be attached to an oxygen machine, either when he is awake or when he sleeps. And if you go outside, you should bring a laptop to help you breathe.
During these more than four months, he has lost a good part of his muscle mass. In fact, He has lost 30 kilos in weight. At the moment, he has pain in one hand and discomfort in one knee. He estimates that both ailments are a consequence of having been on his stomach for a long time in the hospital bed. And to overcome them, he goes to a rehabilitation center. He also thinks that having no previous medical history or other chronic pathologies has helped him save his life.
As with so many other people who go through or have gone through this pandemic, when he observes the irresponsible behavior of people of all ages to the extent that they do not comply with the rules to avoid mass infections, this local police from La Orotava affirms that "The human being is not afraid to die." He clarifies that the uncivil behaviors that appear daily in the media "scare me very much, I don't understand them."
The deaths
It regrets that, among other things, citizens are getting used to counting people who have died from the disease and are increasingly giving less importance to those deaths and what they represent. He is also surprised by the lack of clear guidelines from the authorities when it comes to transmitting effective messages to the population. He believes that sometimes some criteria contradict others that are launched the next day.
27 · 07 · 2021 10:20
90% of residents between 50 and 59 years of age in the Canary Islands are already immunized against covid. Read more
27 07 2021 10:19
The Canary Islands requires the use of the covid certificate in cultural events, bars, restaurants and gyms. Read more
07262021 23:00
The Canary Islands are considering forcing public employees to get the vaccine. Read more
07 26 2021 10:00
The Police filed 150 complaints over the weekend for violating anticovid regulations and holding bottles. Read more
26 07 2021 09:58
16-year-olds respond to the call for vaccination. Read more
26 07 2021 09:57
The new restrictions apply with the requirement of the indoor covid certificate. Read more
26 07 2021 09:56
Those infected from the Islands double their social contacts in the fifth wave. Read more
07 25 2021 16:15
7,500 inoculated doses in vaccination without prior appointment
Health reports that the vaccination teams of the Canary Health Service administered this Saturday some 7,500 doses of vaccines against COVID-19 at the authorized points in Fuerteventura, Gran Canaria, La Palma and Tenerife, for the first day of vaccination without an appointment aimed at those over 16 years of age residing on those islands.
East age group He has responded very well and with good reception to the appeal made, thus advancing in the planned schedule since his vaccination began this week.
The walk-in vaccination It has continued this Sunday in Tenerife and Gran Canaria, aimed at people born in 2005 or earlier. In Gran Canaria, the vaccination points enabled today for this appeal are Expomeloneras and Pedro Hidalgo's fighting ground in Gran Canaria, from 9:00 a.m. to 4:30 p.m. In Tenerife, those over 16 years of age are vaccinated without prior appointment from 09:00 to 21:00 in the Santiago Martín Pavilion and in the South Hospital of the island until 19:00.
In addition, this Sunday between 5:00 p.m. and 7:00 p.m. vaccines will be administered without an appointment at the Fairground, in the Annex to the Guajara Classroom of the ULL, in the University Hospital of the Canary Islands, in Magma), in the Candelaria Technological Center (Ctcan) and in the House of the Entrepreneur of Los Realejos.
07 25 2021 16:14
The Canary Islands closes the week with a rebound in infections and deaths from Covid-19. Read more