«I want to continue composing and singing; I enjoy a lot"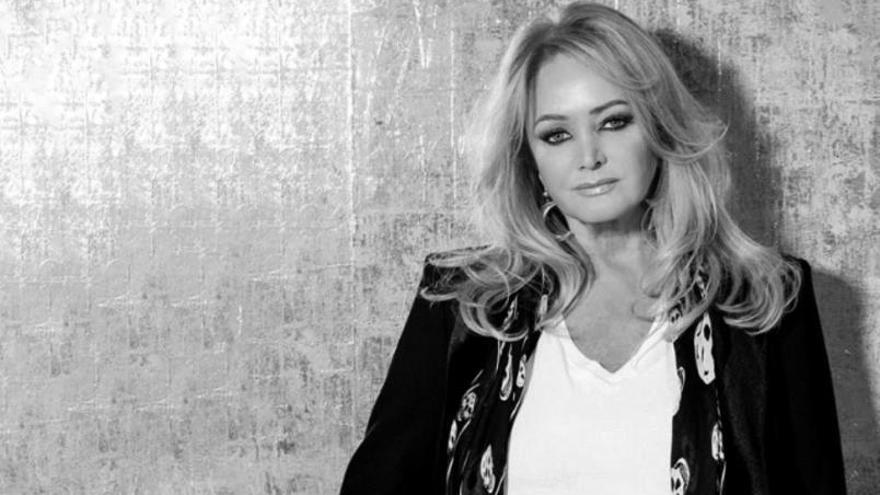 The Open Sea Festival brings to the Canary Islands one of the most outstanding singers for decades. Bonnie Tyler lands on the Islands for the first time with 'Between the Earth and the stars'.
It is the first time that the English singer Bonnie Tyler includes the Canary Islands in one of her tours and she does so with nothing less than the programming of two concerts, the first of which will take place on Friday at the Gran Canaria Arena and the second, one day later, it will be at the Santiago Martín de La Laguna Pavilion. Both appointments will be at 9:00 p.m. and there are still tickets for both. The Welsh artist admits "being delighted" to be able to visit the Archipelago to present her album Between the Earth and the stars and also sing some of the most outstanding songs of her long artistic career. For his part, Said Muti will be Bonnie Tyler's guest artist at both concerts. The Spanish singer of Jordanian origin is one of the most recognizable voices in national rock today and will present his acoustic tour Los abrazos furtivos.
His concerts in the Canary Islands have had to be delayed on different occasions. What have you prepared for the Canarian public that has been waiting for you for so long?
With all the health crisis caused by the pandemic, we were in a difficult situation and we had to change the dates and that is why we have taken so long to visit the Canary Islands. But now we know for sure that we are going to do this concert and we are very happy about it. We are finally able to sing and give the audience what they want: that they can enjoy a good concert. In the two dates of the Canary Islands what I will do is interpret both the oldest songs of my career and the songs of my new album. I can only say that the best is yet to come.
You have sung some of the hymns of several generations but what is your favorite song?
Without a doubt, Holding out for a hero and It's a heartache. I also take the famous Total eclipse of the heart. But I have many other favorite songs besides these, which are two of the most remembered.
A summer full of concerts has passed in Spain. Is the Spanish public one of the most loyal to you?
Yes, in recent years I have noticed that the Spanish public wants to see me more and more on stage and that they enjoy the music I make a lot. I would say that now they enjoy it more than ever, and I love that.
After so many years in the world of music in which you have sung so many successful songs, how would you define your latest work?
It is a work full of rhythm and with a musical style very from the 1980s. To shape this album I have worked with many artists, such as Eric Stewart, Graham Gouldman and many others.
People always look for the emotion of love and that is why my themes do not go out of style
Why do your songs never go out of style?
The songs I sing are about love and other situations that everyone can relate to, no matter what time in their life they are. People are always looking for that emotion and maybe that is why my songs never go out of style, because they are about life and emotions and that never goes out of style.
After years, with the pandemic, he has had to go more than a year without acting. How did you live so many months without acting?
The truth is that, fortunately, my situation is much better than that of others. I am aware of this and that is why I am a very happy person. When the pandemic started, I was with my husband in the Portuguese Algarve, where we have a house. So I spent the toughest months of the pandemic there, learning new things, like swimming and enjoying life in the simplest way possible. And all that I loved. I knew the situation wouldn't last forever, so I stayed pretty positive and put in a lot of work during those months.
Rod Stewart, Cher or Andrea Bocelli are some of the singers with whom he has made duets. After so long in music, do you have any pending collaboration?
Well, we'll never know that. I am open to any collaboration but we will have to see what happens in the future. For now I know that I still want to continue singing, so I'm sure there will be more collaborations.
During his career he has also co-written some songs. Over the years, do you feel like composing more?
Of course. It is something very fun and that I really like to do.