I take care of myself to eradicate violence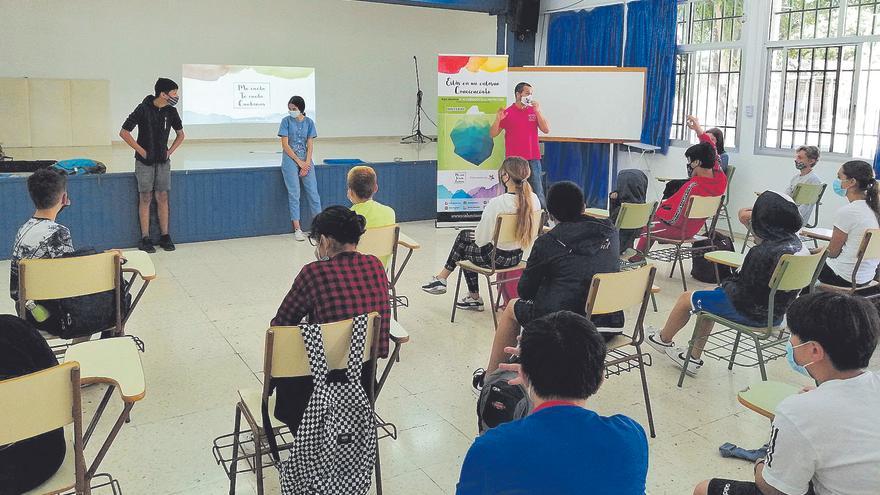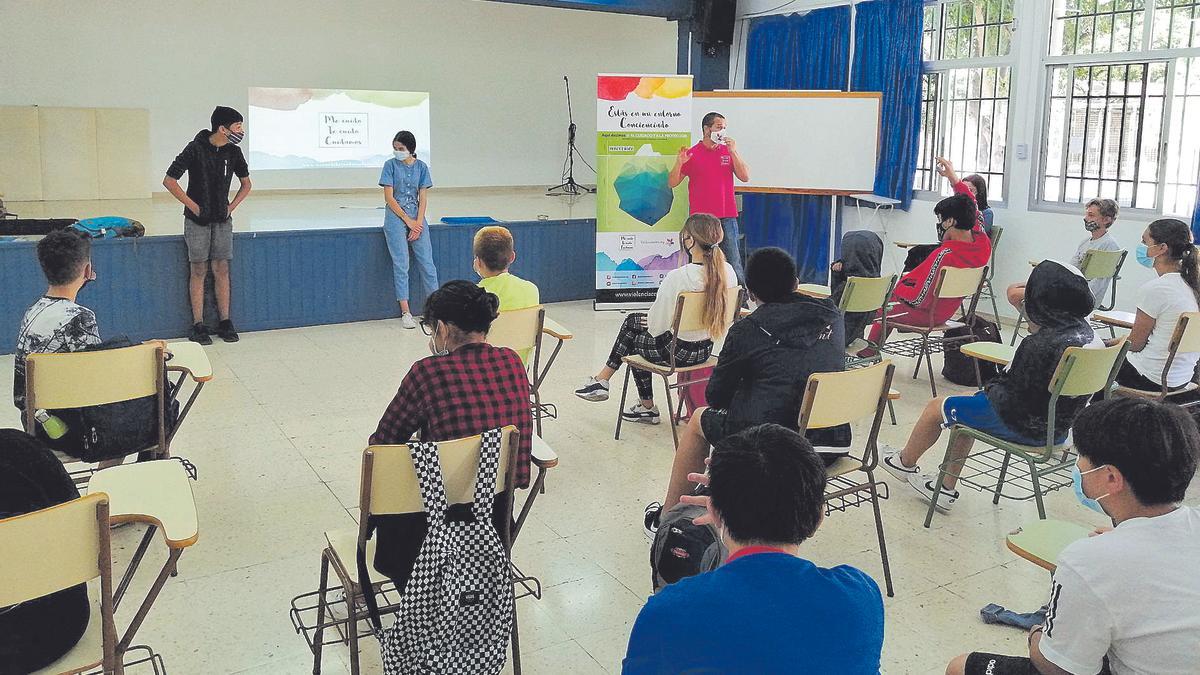 Denormalize the daily violence of any environment. It is the objective of the Zero Violence Association, whose project I take care of you, I take care of you, we take care of has been selected as one of the twenty finalist proposals to qualify for the Copa España-Creativa 2020 Award, which rewards the most creative and innovative idea that is carried out carried out in urban and rural municipalities. The initiative, in which the Telde City Council has been involved, is the only one selected in the Canary Islands and can be voted on by the public, in general, atviocero.org/votar. The winning municipality will organize the event in 2022.
"If the political tension that is currently in the Congress of Deputies was transferred to a class of schoolchildren, we would have already implemented the anti-bulling protocol." Arturo Boyra, secretary of the Violencecero Association, shows with this example to what extent the offenses and grievances that are launched by our highest representatives have become something so daily that it monopolizes the covers of the media and goes socially unnoticed when it comes to a "power struggle in which psychological violence is used", a subtle way to crumble the other that, if it occurs in other areas in which we have already assumed that this type of abuse cannot exist, such as sexist abuse or bullying, would be reportable and punishable.
The association, in collaboration with the Telde city council, has launched the project I take care of you, I take care of you, we take care, which tries to denormalize that violence from day to day and from any environment. The initiative has been one of the 20 finalists of the Copa España-Creativa 2020, which rewards the most innovative ideas that are carried out in municipalities. "It was a surprise to be among the finalists when the project had barely started with the confinement," says the scientific communicator who, together with a dozen professionals from other areas, have designed workshops to work on kindness and peace.
The proposal of I take care, I take care of you, we take care, to which people, entities, groups, associations, companies and other municipalities can be added, seeks to eliminate abuse and rudeness in personal relationships, but also in labor, administrative structures and social. And it is that violence and injustice is manifested, according to zero violence, in very different ways because it is the formula that as a society and culture we have learned.
"Aggression is never justified, scientific knowledge tells us that we can learn to be less violent but we do not put it into practice because we do not have a culture of it," he points out.
"Denormalizing violence is analyzing on a day-to-day basis what behaviors and actions we have; and that they are backpacks that we carry for our own education. What we are looking for in the workshops is for people to reflect on violence in their personal relationships, their work environment, their community. It is about taking out those attitudes, ways, that we take as normal but that are nothing more than aggressions, including pollution, the consumption of plastics; that it is violence against the planet; or that there are waiting lists; which is a form of structural violence. All that can be worked on and improved, "says the disseminator, who affirms that it is not a short-term project but a long-term one because it is about transforming society itself. And for this, he proposes, by starting with oneself. Hence, I take care of myself to be able to take care of others.
At the moment, they have already distributed around 250 posters in Telde so that citizens understand that our bad manners with others are, at times, the tip of an iceberg that underlies violent attitudes that we can eradicate to contribute to a better world among all .
The popular vote scores points
The Copa España-Creativa seeks to promote creativity in municipalities through projects that reactivate the economy, culture and social life. The award is part of the activities of the Network of Creative Cities and Territories of Spain, created in 2016. The Alicante city of Orihuela will be in charge of organizing the event in May after in 2019 it won the first prize among 700 initiatives cultural competition for a project related to literature taking advantage of the fact that it is the birthplace of the poet Miguel Hernández. The appearance of the coronavirus forced the suspension of events scheduled for this 2020 in the municipality, although the announcement of the award was maintained. The winning municipality will be selected in May from a jury made up of various personalities and the popular vote, which accounts for 44%. Telde will fight against Oviedo, Chiclana (Cádiz), Vélez (Málaga), Albacete and Cornellá de Llobregat (Barcelona). | LSV