"I should have gotten that damn vaccine"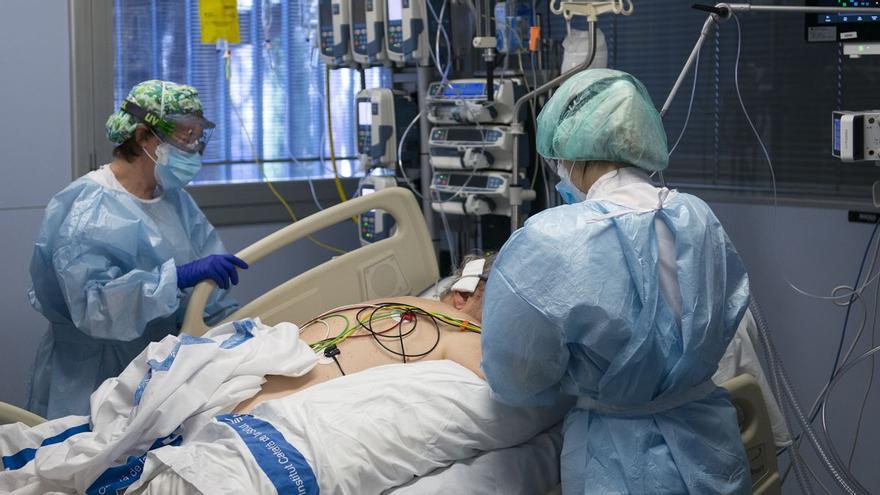 Michael Freedy, 39, of Las Vegas (USA) died of coronavirus In the past week. Hours before he had written a message to his wife regretting not having been vaccinated. "I should have gotten that damn vaccine"the man wrote to his fiancee hours before doctors sedated him in the ICU.
In statements to the Anglo-Saxon medium Mirror, the woman said: "We wanted to wait just a year from the launch of the vaccine to see what effects people had, but there was never any intention not to get it.".
"I was only 39 years old. Our babies now have no daddy."laments the woman, who has already been vaccinated, as well as the oldest of her children, who are 17, 10, 7, 6 years old and the youngest, 17 months old.
Two weeks before the event, the couple were on vacation. And it was there that ill, but he justified his bad body having been burned in the sun. His skin got very red, "almost purple" and small blisters appeared all over her body. From there the father had chills, lost appetite, and was unable to sleep fine, but still they attributed it to a sun poisoning.
They had not been vaccinated for fear of side effects
Both the deceased and his wife had not been vaccinated against COVID-19 for fear of side effects. When the man returned to the emergency room after a few days in isolation at home, doctors urgently hospitalized him after finding pneumonia in both of his lungs.
"Hey honey! It is important. I tried. They are going to take me to the ICU. I love you so much with all that I am ", Freedy wrote to his wife. After six days in the hospital, the man was transferred to the ICU where he had to be sedated and intubated, and after a few days he died.
02 08 2021 19:33
The delta variant already accounts for 80% of positives for coronavirus in the Canary Islands. Read more
02 08 2021 15:46
The four deaths reported this Monday bring to 20 the number of deaths with covid in a week in the Canary Islands.
02 08 2021 15:15
The Canary Islands registered 564 new cases of covid and four deaths this Monday. Read more
02 08 2021 13:54
He entered the ICU with Covid after going on vacation to another island despite testing positive. Read more
02 08 2021 13:35
La Palma achieves immunization against COVID-19 for 70% of its target population. Read more
02 08 2021 13:34
The airports of the Canary Islands, close to the prepandemic activity level this weekend. Read more
02 08 2021 13:34
Lydia Lozano charges against the Covid measures at airports: "They did not ask me for the coronavirus papers either at the entrance or at the exit, I am outraged." Read more
02 08 2021 07:59
The pandemic, pensions and other tensions between generations. Read more
02 08 2021 07:58
More than 61,000 young people have received the first injection of the serums. Read more
02 08 2021 07:57
The new infections descend in the Islands, which add up to 626 cases. Read more
02 08 2021 07:57
Gran Canaria registers 629 Covid-19 infections over the weekend. Read more
01 08 2021 15:57
34% of the population between the ages of 12 and 19 in the Canary Islands have received at least one dose of the covid vaccine. Read more
01 08 2021 15:56
Three deaths from covid in the Canary Islands and more hospitalizations. Read more
0731-2021 16:00
The Canary Islands registers four deaths from covid and once again touches a thousand infections a day. Read more
0731-2021 13:20
The Canary Islands already have 61.1 percent of the population over 12 years of age vaccinated against covid. Read more