"I know my brother was stolen"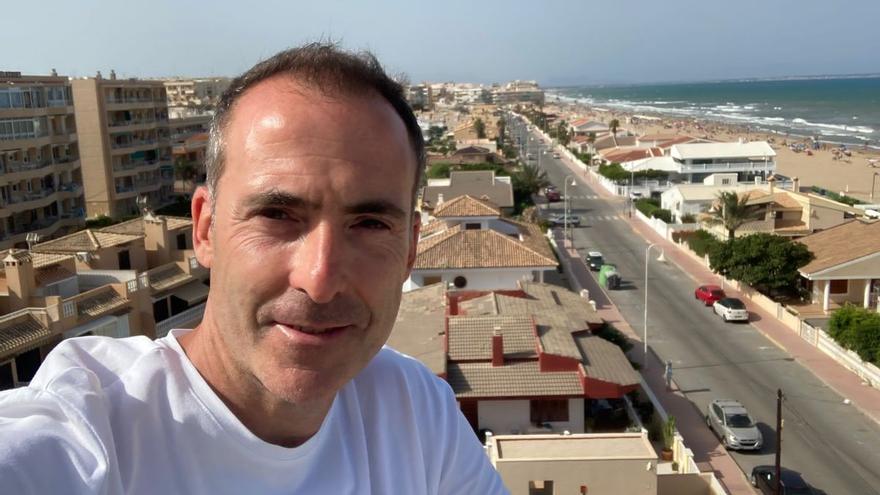 "I am completely convinced that my brother was a stolen baby". This is how forceful Manuel León expresses himself, an Mérida based in Madrid who has been looking for his twin Pedro for more than a decade, whom he were left for dead within hours of birth, although there is no documentary evidence to certify their death. Through the publications that hang in the social networks, his family has now given a new impetus to the search.
At around 10:30 a.m. on January 3, 1973, Maximina García, a native of the municipality of Oliva de Mérida, gave birth to her two children in the old Hospital San Juan de Dios de Mérida, in the building that today it is the headquarters of the regional Assembly. "My brother and I were born premature at just six monthsIn fact, my mother did not even know she had twins, "says Manuel. For this reason, the newborns were transferred by ambulance to the Maternal and Child Hospital of Badajoz.
At first everything was going well, but on the way to Badajoz they told their mother that one of their children was not in good health. Health. Upon arrival at the hospital, the two babies were transferred to incubators and Maximina was transferred to a room with other women in labor. "About eight o'clock in the afternoon, a nun entered the room and told my mother that my brother had passed away", explains Manuel, who assures that his parents did not let him see Pedro's body, claiming that "it was better not to keep that memory."
The next day, Manuel continues, a health worker at the hospital limited himself to telling his father Florencio to find a shoe box. That person returned the "wrapped" box and together they went to the Badajoz cemetery. "When he took the box, my father noticed that it was heavy, but he never opened it", the Mint.
The search
When the issue of the massive theft of babies in Spain came to light a few years ago, her parents "began to remember and ask questions because nothing was right for them." This led them to start a search for documents certifying Pedro's death. "The Civil Registry only records that I was born in the Hospital of Mérida and there is no entry document for a six-month-old baby in the Badajoz cemetery in those days, "he points out. In addition, he adds that in the Badajoz hospital there is no evidence that his mother stayed there for more than a month, because" he had to express his milk, "or that he was in the incubator for two months. "From the hospital they tell us that this documentation does not exist, that it has been lost because there was a fire", he maintains.
"I know that my brother was robbed because in this time I have spoken with many other people from associations of stolen babies and the modus operandi is always the same," says Manuel. "I would love to meet my brother and know that he is alive even if he is with another family, in addition to the weight that my mother would take off, "he says.