"I have not turned on the heating for five years for fear of the bill"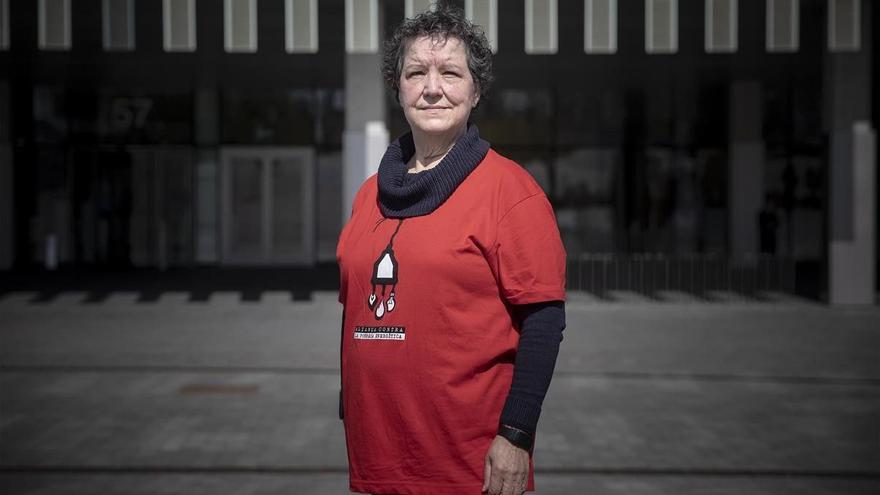 You don't remember when was the last time you ate fresh fish. "I'm going to celebrate tonight with a sole … finally," smiles Encarna Contreras. He is going to celebrate the end of his martyrdom. That the calls at four in the morning demanding that you pay the more than a thousand euros owed by receipts from the light overdue. No more walking around the house in the dark for fear of turning on a light bulb. Wrapping up with blankets for fear of turning on the heating and that this increases even more the debt that he owes to Endesa. The company and the administrations are going to pay their overdue electricity bills. To her, and more than 35,500 households in the same situation. Eight years ago you stopped paying for supplies: "I chose to eat," he confesses.
Encarna is a neighbor of Gavà (Baix Llobregat). He has six decades behind him, but he maintains that the worst was the last. He entered 2008 with a stable, well-paying job at Phillips. After the financial crisis, the company closed and she went on strike. He found work cleaning hotel rooms, but on time. He suffered mistreatment from his ex-partner. He lost his flat. He was diagnosed with severe apnea, fibromyalgia, and degenerative osteopathy. It started to sleep with a respirator. And in 2012 he survived with a benefit of 426 euros per month for being unemployed and having more than 55 years. "I asked my parents and my brothers for money to pay for the electricity," he acknowledges. Until he could not anymore. In 2014, she decided that she would rather pay for the shopping list than the receipts for Endesa.
A week without light
At that time, the Catalan law that protects vulnerable clients did not yet exist, and Encarna was a week without electricity at home. "I remember that I had to eat the food from the freezer because it got bad. That it lit me with the candles and that I couldn't sleep because without the respirator I would suffocate," he explains. The city council paid him 400 euros to reconnect to electricity.
In the last five years, Encarna knows that there is a law that recognizes the right to have electricity at home. "It's all thanks to the Alliance Against Energy PovertyThey helped me to fight, "he assures. The problem was that the debt with Endesa was increasing month by month." The collection companies called me at all hours to tell me to pay. But how am I going to pay if I don't have a penny, if I have to go to the food bank so they can feed me? ", He replied to the collection companies. It is true that he has electricity, yes. But he is also very afraid of That the debt with Endesa increases. When the sun goes down in his house, there is no light. "I move by feeling," he admits. You haven't turned on the heat in five years. And he showers once a week with hot water for fear of spending more.
The agreements signed this Monday are a before and after in his life. Your debt from the past and the future is settled. "It's a relief. I think I'll live more calmly," she assumes. "Now when I see a hidden number I will no longer tremble," he adds. There are days when they have called him 100 times. "One day I told them that I would shoot myself," he sighs. Everything ends, finally. And he confesses that tonight he will eat a sole again. The veal leaves it for later. "The day has come when I can take care of myself."