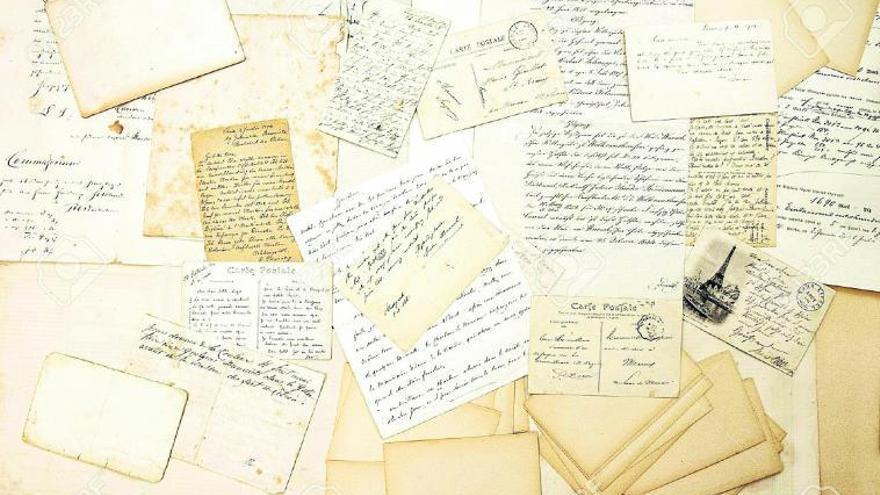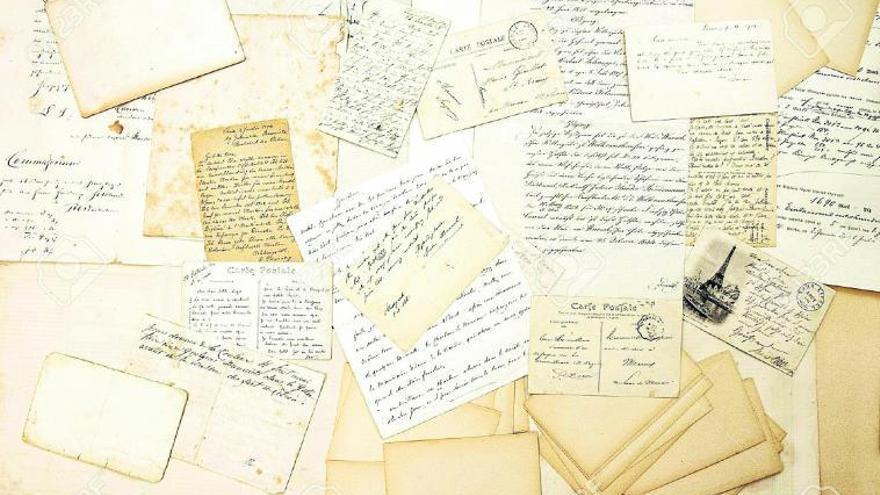 What followed used to be an open-hearted declaration that although it lacked the immediacy that digital communication systems have achieved, it usually carried a sentimental charge that will never be able to provide an email or WhatsApp message. Who tried it knows.
As a vestige of another era, the epistolary culture seems to be part of a remote and forgotten time despite having millions of living practitioners who recall with complicity what they felt when they wrote or read those letters, many of which they treasure as a treasure. for being scraps of his own personal history It is not clear when we stopped writing or who or what ended a habit whose memory continues to shake those who frequented it.
The cult of immediacy
Some voices point to the irruption of mobile phones, which exhausted the stories that were previously told in writing in so many voice calls. There are those who point to e-mail, capable of transporting in a matter of seconds, from computer to computer, what used to take days or weeks to travel from one end of the world to another at the hands of a service, the postcard, which for centuries maintained the connected planet.
There are also those who relate the abandonment of the epistolary tradition with the cult of immediacy introduced by social networks and digital communication systems, generous in emoticons and agile to convey short and fast messages, but useless to instill the sense of patience and the appreciation for the dedication a letter required.
The truth is that the abandonment of the habit of sending missives is prior to the irruption of SMS and instant messaging applications. In 2018, Correos transported 2.7 million letters and postcards, just half of the 5.4 million it moved in 2008.
A reduction of 50% in 10 years reveals a change in customs, but it would be wrong to consider the first decade of the 21st century as the golden age of letters or to confuse the envelopes that postmen carry today with the 2.5 million that each one carried. season in the 70s, a decade indicated by experts as the one with the highest epistolary activity.
"What we carry in our bags today is, above all, company invoices, bank receipts and official notifications. Personal letters are the exception, and when it happens, they usually come from abroad ", points out Antonio Quesada, sales coordinator for Correos in Catalonia, who points to the 1990s as the time when we lost the habit of sending each other letters. In those years he was head of post office in Barcelona and he is clear that the person who killed personal correspondence was "the cheapening of telephone calls." Since then, the postal history of this country has been the sad story of the abandonment of a tradition, the letter, and with it that of the industry that moved around it, today more focused on parcels than on the classification and delivery of missives. With 25,000 mailboxes, Spain is currently the second country in Europe, after Poland, with the fewest letter collection points per inhabitant and is also among those with the fewest post offices.
Against all odds, the answer to this dilemma has just been given by 2020: in the year in which everything changed, oh surprise, postal traffic has recovered. According to Correos calculations, in November and December the number of shipments grew by 40%. In fact, on December 9, the entity broke its own activity record, with 2.2 million shipments registered in 24 hours, half of them letters and postcards. In Unicef, the NGO that sells the Christmas most in demand each season, they confirm this change of course: this Christmas they have sold 30% more postcards than in previous years.
The coronavirus, which has caused so much damage, seems to have done the epistolary culture good. In the absence of hugs and family encounters, apparently there are many, or at least more than ever, who have now chosen to recover the old habit of writing letters and Christmas greetings to share affection with those who will not be able to shake in person.
Juan Carlos Rodríguez is one of them. Born in the Salamanca municipality of Ledrada and living in Madrid, last Christmas he could not return to his town because he had half a family sick with covid. The one that worried him the most was his 81-year-old mother, admitted to the county hospital. Responding to "an inner impulse" he decided to write her a letter. "I hadn't done it for over 25 years and it was curious to find myself again with the epistolary paraphernalia, but the experience has comforted me. A letter is much more personal and profound than a phone call. I spoke with her the day before, but on the phone I did not dare to say 'dear mom'. On the other hand, in the letter I did, "he confesses.
In his case, the decision to take the page, the envelope and the stamps came from him, but in the last weeks of 2020, a multitude of invitations proliferated throughout the country to recover the epistolary genre with a spirit of solidarity. There were dozens of campaigns organized by town halls and schools for residents, especially the youngest, to send epistles to the elderly who are having their worst moments in residences. Even the clothing firm Stradivarius launched a campaign to encourage its clients, most of them teenagers or twenty-somethings, to send postcards to relatives with whom they could not meet again at Christmas.
Epistolary tradition
When going to do it, many of them would wonder where to put the recipient's address, where the sender's would go, and what words to use in the heading. This is what, with regret, José Ivars, a gardener by profession and philatelic hobby, has often found himself when he has organized workshops on letter tradition and letter contests in schools and public centers in his town, Calp, and throughout Alicante. "And it is a shame, because losing this custom implies giving up a cultural baggage that has accompanied us for centuries and a unique human experience. When we sit down to write a letter to a loved one, we open ourselves to that person and to ourselves. In that intimate moment, we do not think about how quickly that message will reach him, but about the depth of what we tell him ", explains this expert in stamps and postal history.
The philatelic ecosystem synthesizes better than any other the demodé spirit, but loaded with authenticity and resistant to demolition, that epistolary culture has at this point in the 21st century. Stamp fans feel like vestiges of another era, but none renounces their passion and all claim the cultural and historical value of their object of study. "In fact, today there are the same stamp shops as a decade ago, and if a store closes it is because the owner is retiring, not due to lack of business. During the confinement, the online sale of stamps did not stop growing, with requests from the five continents ", assures Alejandro Serrat Solé, president of the Barcelona Philately and Numismatic Guild.
That the world of stamps is reluctant to change is well known by María Teresa Miralles, one of the few female collectors of letters and postage stamps in Spain and the only one who is part of the Royal Hispanic Academy of Philately and Postal History. "50 years ago, when I started going to philatelic meetings, they looked at me weird, but in the end they got used to me, and I to them. This world is very masculine because in the past men were the only ones who could have hobbies, women did not. This has changed in many areas of life, but philately looks more to history than to the future. We are a relic of the past ", acknowledges this retired nurse, owner of one of the best collections of stamps about her profession in the world.
On January 7, the international stamp day was celebrated, an appointment that went unnoticed by the general public and that hardly had an echo among philately professionals, who this year, due to covid, had to cancel all the face-to-face appointments they had scheduled . "But the pandemic has not made a dent in the sector. If something has changed the philatelic world in recent years, it is that it has become more select and professional. Before there was a lot of occasional collector who only wanted to make a quick buck, but the Afinsa and Philatelic Forum scandals put an end to speculation. Today we are only the true fans, but we publish more studies than ever, "says Esteve Domènech, philatelic and postal history expert.
For the layman, a stamp is a die-cut piece of paper. "For us it is a historical document that speaks of its time. In the past, philatelic artists only looked at stamps. Now we value the letter as a whole, for the value it has as a living testimony of an era ", the historian emphasizes.
It is precisely in recent years that epistolary references have become the main source of information for historians and literary researchers. More and more correspondence of famous figures are published - sometimes with controversy, as has happened recently with that of Emilia Pardo Bazán and Benito Pérez Galdós - and the personal letters of the protagonists of the story are consulted more frequently to understand the past .
"And they will be consulted more and more, because those letters are a direct testimony of what happened. They often reveal what the official account of history wanted to silence, "warns Montserrat Jiménez Sureda, professor of modern history at the Autonomous University of Barcelona and author of the book Con el corazón añl papele. History and theory of love letters (UAB). After analyzing the romantic letters written by figures such as Hitler, Mitterrand, Frida Kahlo or Simone de Beauvoir, among others, the historian believes that she has had the experience of traveling through time. "That correspondence brings to light the human weaknesses that the great names hide. Deep down, even the strongest and most fearsome character just wants to be loved. And that is revealed by personal letters. There is no possible deception, only sincerity ", he observes.
The Stradivarius firm in an ad encouraged its clients to write letters to absent family members (right). Below, letter sent from Blanes to Washington via Titanic. By mistake he did not embark and escaped the shipwreck. And an image of the first stamp put into circulation in Spain (1950). |