"I had 10 votes, but some of the ministers did not do what they said they were going to do"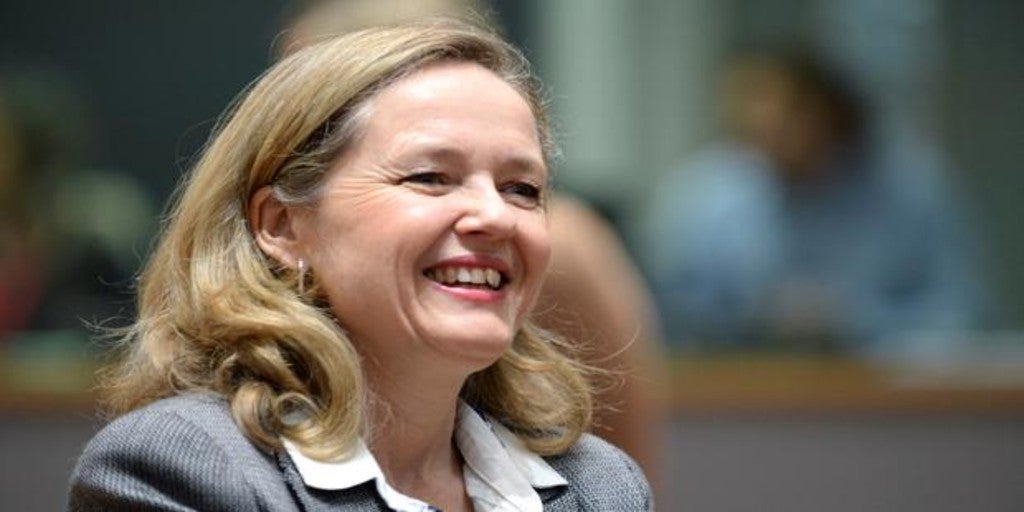 Madrid
Updated:
save

The third vice-president of the Government and minister of Economic Affairs and for the Digital Transformation, Nadia Calviño, assured this Friday that Spain «had at least 10 votes»In yesterday's vote to be named President of the Eurogroup.
"But in the end some of the ministers did not do what they said they were going to do," added the vice president, who said that "these things happen" and that the Spanish Government knew from the beginning that getting the Presidency of the Eurogroup "was to be a complicated fight ».
The vice president did not want to speak of "treason" at any time and also recalled that the vote was secret and telematic. «It is impossible to know (who changed the vote), it is not worth speculating. Let's turn the page, "said Calviño, who insisted that it was a difficult race.
«We started with significant disadvantages because there is a majority of Popular Party governments in Europe, because we already came from a Presidency of a country, not only from the South, but from a sister country; there has never been a Presidency of a large country precisely because the voting system gives more weight to small countries, not to mention that I am the only woman at that table », Calviño has argued in statements to Onda Cero, SER and RNE collected by Europa Press.
The Vice-President has indicated that winning the Presidency of the Eurogroup would have been the "first time" of many things: the first woman president of the Eurogroup, the first time in a large country, the first time that a President of the Eurogroup from the same geographical area had repeated herself, and from the same political party.
Calviño has assured that he "stays" with the nine votes obtained and with the important support he has received from both large and small countries, North and South, the European People's Party and the Socialist Party.
Asked if her image within the Government is "weakened" after her defeat in yesterday's vote, the minister has assured that she does not make that reading at all, nor does she interpret that not having achieved the Presidency of the Eurogroup weaken Spain ahead of negotiations in Europe from the reconstruction fund. Nor does he believe that the fact that Spain has a coalition government between PSOE and United We Can has played any role.