"I doubt that the EU will allow the government labor reform"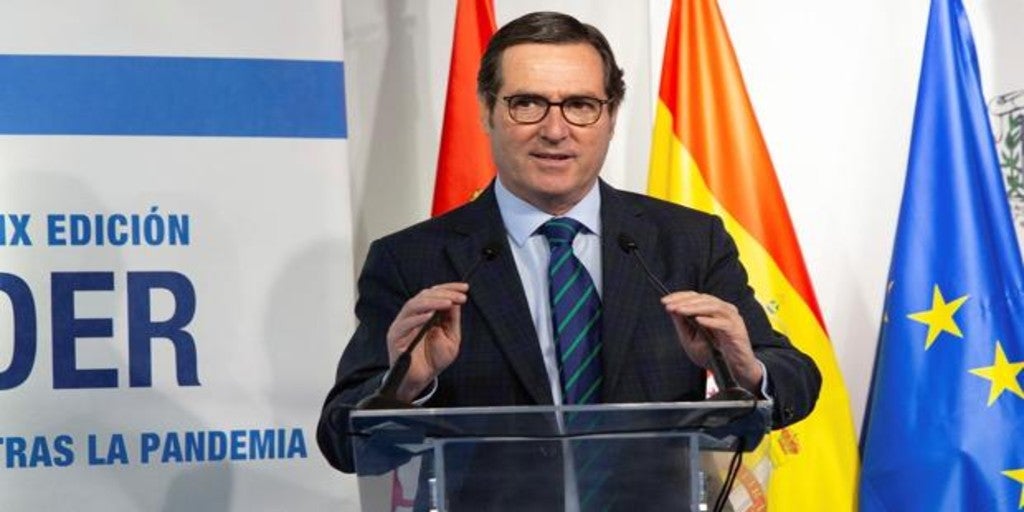 Madrid
Updated:
Keep

The shock of the CEOE with Yolanda Diaz At the cost of the labor reform that the Vice President and Minister of Labor seeks to implement, it is evident, and has no prospect of being solved in the short term. The Government's approach to, for example,
oblige employers to justify permanent pay cuts or putting an end to temporality is, day yes, day also, with the firm opposition of the employer.
Antonio Garamendi, president of the entrepreneurs, has once again shown
in an interview in 'El Correo' their disagreement with what the Executive proposes. "I doubt that the EU is going to allow a labor reform like the one the Government wants"He pointed out, to add: «The concern with the labor reform is total. We are in danger of further constraining the labor market. '
As reported by ABC, the latest Labor proposal also insists that discontinuous fixed contracts they are signed for "jobs of a seasonal nature or linked to seasonal productive activities, for the development of those that do not have such a nature but with certain but undetermined call dates." To this should also be added the intention to eliminate the work contract and a new proposal for training contracts.
"Laws do not create jobs, employers create it. And there are advertisements more harmful than some laws. The effect being achieved with these demonstrations is that employers paralyze hiring, waiting to know what the pitch is like ", Garamendi commented.
Regarding the limit that the Government seeks to put temporary, the CEOE leader wanted to qualify Díaz: "Temporality and precariousness are not the same. A job can be temporary because there is no other formula, but be well paid. In Spain there are 300,000 hospitality establishments and many of them linked to tourism. There is necessarily temporality there and it is inevitable. But a job can be temporary, have decent conditions and not be precarious.
Likewise, Garamendi has thrown a dart at Labor, pointing out that three out of four contracts in the private sector, the 75%, are indefinite, while in the public sector only the 66% they have that condition. «Is it really that the problem is generated by the entrepreneurs? And I think the focus has to be put on training, on equipping workers with skills to be able to stay in the job market when they are not, for example, in the hospitality industry ", he highlighted.