"I don't know how to sing half, I don't know how to write half, I don't know how to love half; I go with everything"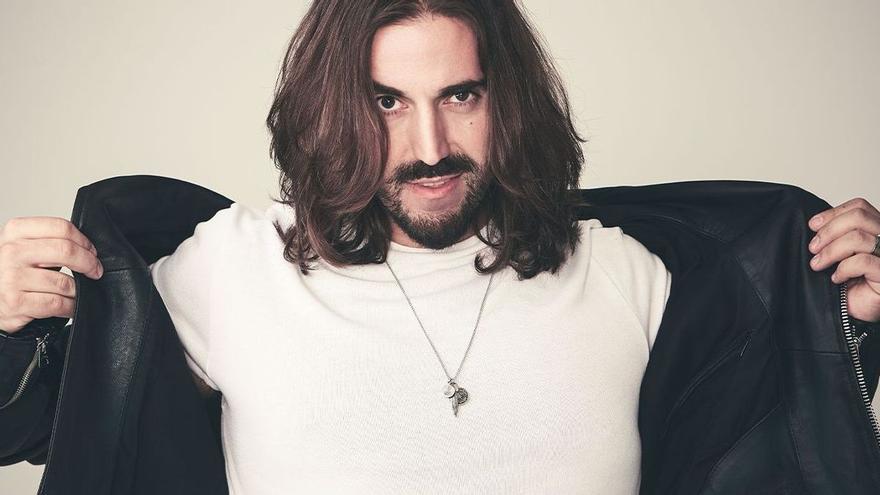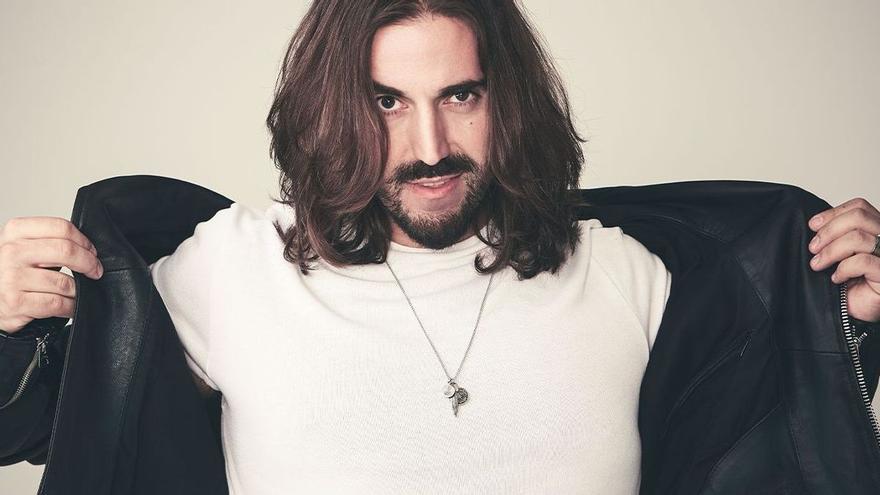 The story of Andres Suarez, a singer with his heart in his lyrics and his feet on the ground, is an example of how far the combination of perseverance and talent can take you: from the bars of Ferrol to filling the Wizink Center in Madrid. It has been a decade since the Galician singer-songwriter went to play in the capital's subway, and currently it is packed with theaters such as the old Sports Palace or the Vistalegre Pavilion. Of course, this weekend it is his turn to serve fans in the Region: first this afternoon at the Fnac of the Nueva Condomina Shopping Center (7:00 p.m.) and tomorrow in the El Batel Auditorium in Cartagena (9:30 p.m.).
In 2020, Suárez released his eighth studio album, with an eponymous title; ten songs with which in the week of its launch it got number one in sales. In addition, last week he released Andres Suarez Deluxe, a reissue that adds a second CD with new songs, such as Tell me what you have come to, composed with Diego Cantero (Funambulista) from Moline, or collaborations with Beret, Iván Ferreiro and Marketa Irglová (starring with Glen Hansard in the film Eleven, winner of an Oscar). Also included are five live tracks recorded at the Inverfest 2021 in Madrid, and another with Víctor Manuel (Rosa and Manuel), extracted from Las Noches del Botánico.
Where does the need for this reissue come from? Did a record like this need a second chance?
Is that this album came out in March 2020; worst aim impossible. So now, thanks to Warner, I have a second chance to be able to do signatures, face-to-face promotion and, incidentally, give this album a new life (which I think it deserves) after a year and a half of work, layout, pre-production, composition ... In this sense, we have luxury guests like Markéta Irglová, Iván Ferreiro, Víctor Manuel and Beret to rescue one of the most important albums of my life (if not the most).
How are these collaborations understood?
The collaborations represent a reward for my career and my life. They are people who I admire, who I believe in, and who have improved the album. Everyone agreed to do these duets without hesitation; They believed in my songs and in me, and that is something I will never forget. I believe that music is union, never confrontation, never me against you, but me with you. And the four of them have shown it to me.
He surrounds himself with friends, records the songs on this album live, and is produced by Tato Latorre and Toni Brunet, who worked separately. Looking for the contrast?
Absolutely. I think Toni Brunet is the organic, vintage, vintage sound. Handle string arrangements like nobody else. And I think Tato is modernity. However, I am both. I believe a lot in his almost futuristic-progressive vision, but I am also a voice, a piano and a guitar. In that balance the album is born, and it does so in a very sincere, very real way.
In this exciting journey through his musical universe, new songs are added to the original album, such as Tell me what have you come for, composed with Diego Cantero (Funambulista). Should we seize the moment?
I would say, rather, take advantage of friendship, not the moment, because friendship is eternal. Diego Cantero is my brother, he is a guy I deeply love and in whom I believe a lot professionally: for me he is one of the best writers in this country. And one of the mornings in which we were to compose in Moraima, in my house, he was born Tell me what have you come for. It was so powerful, so true ... it had such a powerful chorus that I asked him to be on this reissue, and he agreed without a problem. So, in a way, the essence, the heart and the soul of Diego (which is huge) is in this album, and that for me is a prize of life.
He claims to have left his heart in these songs. Can music be cathartic?
People who are as intense as I am leave their hearts and souls in everything they do. But I think that is not bad; quite the contrary. I don't know how to sing half, I don't know how to write half, I don't know how to love half. I go with everything, bare chest, and I come out full of scars, but I appreciate them: they are an apprenticeship. And I am very happy to feel the way I feel because that is what makes me write songs; that later they can be good or bad, but of which there can be no doubt is that they are real.
I saw him in the Essentials, dedicated to Enrique Urquijo. Do you think there are many people in Spain who don't know who Enrique Urquijo or Antonio Vega are? Is there life beyond reggaeton?
This question is extremely interesting and, at the same time, it has a side that is very painful for me. It is very hard that a 14-year-old boy whose dream is to be a singer-songwriter does not know who Luis Eduardo Aute, Pablo Milanés, Silvio Rodríguez, Antonio Vega or Enrique Urquijo are. And I am not against reggaeton –except for the one that degrades women in its lyrics, of course–, or electronic music, or whatever is a trend, but I am against the fact that the mass media does not there is a reminder to the teachers, that Antonio Flores or Antonio Vega have stopped playing. That seems very hard to me, because if we lose them we lose everything. I think his legacy songs are the classical music of the future.
To whom does the song dedicate I can still hear you?
I dedicate it to the one who was my best friend at EGB, in Ferrol, who died of an overdose at the age of 15. And this song I think sums up the essence of this album (that's why it's my self-titled album). That is to say, it is the most personal work of my career, where I have dared to tell the uncountable, where I have undressed more than ever and where each song or each verse is a fragment of me, of my soul, a memory in the form of song.
Is there a song in everything?
Of course there is a song in everything! But it depends on how much you want to be alive and narrate it. On a walk, in a park, in a talk, on a train, at a farewell at an airport ..., there is absolutely song in everything. The theme is to stop and want to capture it and understand that it is not necessary to be at the forbidden hour in the cursed bars looking for the muses. The muses are at seven in the morning with a coffee while you read the press.
He keeps Serrat in mind at every step he takes, and says that Lucy It is the song with which he has cried the most. She was able to perform it in a duet with him at the Wizink Center. What memory do you keep from that moment?
Serrat seems to me to be one of the best writers of all time in the Spanish language, and I'm not just talking about songs ... And the fact that he agreed to sing with me at the Wizink Center, that he came from Barcelona with his family to sing Lucy and left again, is an example of what I try to achieve for my life and my career: to have such humility and mastery, and to help whoever asks me for it in many years (if I can be a quarter of what that he is for music and for songs ...). He seems to me the master of masters, and the memory I have of that moment is something that I will take with me at the end of my days.
How do you see the world of songwriting right now, how do you see the new generations?
They are a halo of hope; plenty of talent. In fact, sometimes you get angry at such inordinate talent. I would tell you about many cases: Yoly Saa, Ainoa Buitrago, Sara Socas ..., a lot of people who are pure talent, but above all they are youth. Still, I think the songwriter is more powerful than ever.
Recently posted Through the eyes, a new work of stories. What does writing have that you can't find in music?
I think both are called. I think it is important to exercise both ways of speaking. We love the word in all its formats, but the fact of practicing poetry does not make you a poet. The fact of exercising the word, of writing, does bring you closer to better songs, better stories, better texts ..., and that's why I do it. It is a pure act of selfishness, an exercise.
2020 was a year of suspending concerts and signings, but he released an album and wrote a book. How has the pandemic changed Andrés Suárez? Do you have the feeling, like so many, of making up for a lost year?
Well, in this disaster I am the luckiest person in the world, because I have been able to do ninety-odd concerts in a year and a half, I don't know how many interviews, I have not stopped traveling ... So I would be a hypocrite and a cynic if I complained in this interview. Despite being the most difficult days, I have not stopped working. So, I can only thank my record company, my management office and all the professionals around me because they have not stopped giving me work and I have not stopped working. But it is true that this experience has changed me, it has made me value public health more, the people who played the guy and fell saving us all; It has made me try to think much less about my navel and much more about others, to remember the people who brought a cake to a lady who had her birthday alone, or who bought food for people who were left with nothing. I'm just trying to have memory.