"I don't forgive anyone who dies suffering people" | Society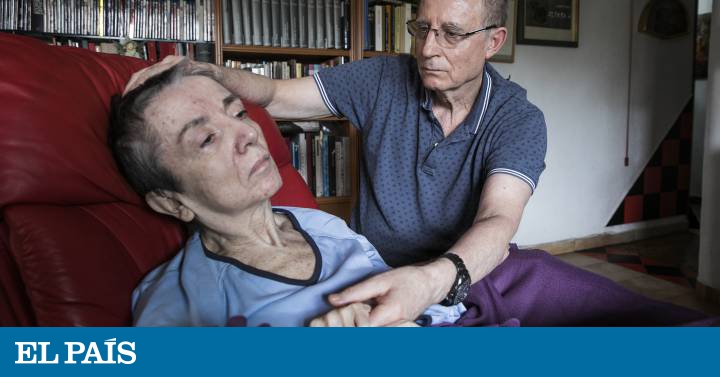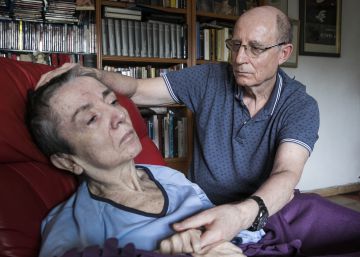 "With a law of euthanasia, she would have died with less pain, because she had to take a poison and although everything happened quickly, 11 minutes, and she fell asleep before it happened, there were unpleasant moments. It would have been more effective and less painful for her and could even have been applied before I did. And for me it would mean not having to be prosecuted for something she asked me and that I had promised to do many years ago if euthanasia and assisted suicide were not legalized. I would not be in this situation. What worries me the least, huh? He was very thoughtful. I accused myself, I was 69 years old. I thought, whatever happens to me, youth won't take it away from me. But if a doctor had done it, they sleep it and do not suffer and neither does the person who is with it ".
"I live missing her, trying to get over it. To imagine how María José was in recent years ... it was like having a straitjacket all day from ankle to neck, immobilized. Then came the pain. When he was treated with morphine, it got worse. Lately it didn't work at all, it caused terrible effects, I couldn't breathe. "
"With the law, we would have had peace of mind. Just like when María José said: 'You have to buy a medicine online because at one point I will take my life.' Euthanasia is there, it is a right. His day to day would have been better. I would have been more relaxed. When it gets worse, I would say, 'I want you to apply euthanasia. May I not have any pain in my death. ' It would have been very quiet and me too. It is the one that gives a right. Like women, it is given to have the right to abortion. "
"I attended the investiture plenary on June 25. In Congress nobody knew me. It's strange because I go down the street or in the subway and everyone recognizes me. One of the reasons why I have given my face is for euthanasia to be decriminalized. I'm very tired mentally but I can't stop. I am not going to forgive anyone who dilate their time and that many people have died suffering. My limit is in this year, so that there is a government and the law is processed. What if the right triumvirate wins? Euthanasia is over. Sine die. I get out. I would sell what little I have and I would leave the country. "
Everyone wants the law that never passes
Nine out of 10 Spaniards support the right to euthanasia, according to two recent surveys. But that citizen aspiration, collected as an electoral promise by the leftist parties and neglected for years, was stalled in Congress last legislature. The decriminalization bill presented by the PSOE was blocked by PP and Citizens at the Chamber of the Chamber.
"María José lived 30 years with the disease. It was quite magnanimous with me. He loved me too much. I don't know if I had done the same. I was the one who insisted that I live longer. I knew that for her the law was not going to come and she didn't want me to face it. She did not consider that pentobarbital would not work. I do. Imagine that I give it to you and it gets worse or it destroys your brain and you cannot give consent for me to help you die. He asked me to die many times when I was suffering. When he relaxed, he asked again. I thought about it and said what was going to happen to me. Mine It is carried by a court of gender violence. It is an ideological question because what I have done is an act of solidarity. "
"As of last October, when Pablo Casado said that euthanasia was not a problem in Spain, I was with my wife and I heard her scream in pain and that's when I said, I have to prove that this problem exists. I talked to María José and she said, "But they put you in jail." It doesn't scare me. They are no longer prisons like those of Franco, in which I spent three years and one month. "
The last conversation with Ángel Hernández took place by phone on Monday, October 1. "I blame Pablo Iglesias for the lack of agreement, because laws are carried out in Congress, not in the Government," he said. He spoke in front of the sea. He had returned to Alicante, to another house where María José's absence was waiting for him.