"I didn't rush Sira, we all knew she was coming back"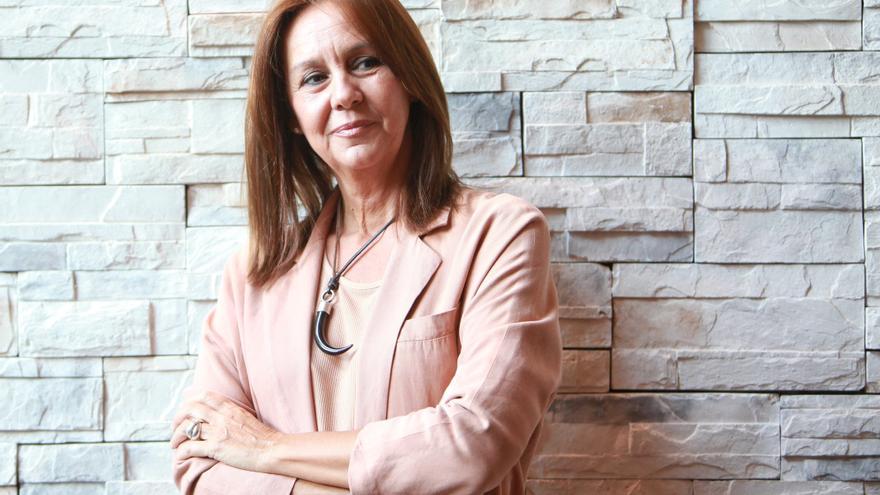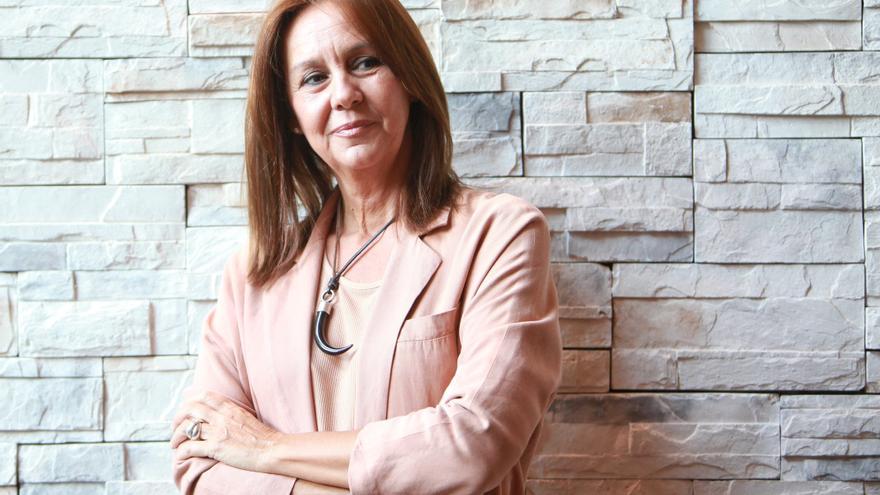 That the seamstress from 'The time between seams' would end up returning was an open secret that María Dueñas (Puertollano, 1964) can already shout from the rooftops in the pages of 'Sira', a novel that takes off at the end of World War II and places the dressmaker-spy in Madrid, Jerusalem, London and Tangier. "Everything that I am as a writer I owe to her (Sira) … She was a crucial axis in the hit I hit in 2009," admits an author who has been translated into 35 languages. Will there be a series?
Sira is back.
Yes, here we have it again.
Surely she is the seamstress who has given you the most joys, right?
Without a doubt, Sira is by far the character that has given me the most joy. Everything I am as a writer I owe to her. The time between seams was born with a small print run and unexpectedly, but the story began to grow and got out of hand. [Sonríe]. I liken it to a gigantic snowball that grows in size as readers gain.
Were you honestly hoping to hit that big ball with your first novel?
[Risas] That is a colloquial term, but very eloquent to describe an unexpected success. First we conquered Spain, we made the leap to Latin American countries, translations multiplied – the book is published in more than 35 languages ​​- and, finally, the television series. Nobody is capable of imagining something like that even in the best of their dreams.
If we had to pull a circus resource, you would be a novelist of those who moves in the line of the most difficult yet. I tell you this because of the many literary pirouettes that he has had to do so as not to disappoint with 'Mission Forgetfulness',' Temperance 'or' The Captain's Daughters.
That generates a greater sense of responsibility but never an uncomfortable and unbearable pressure … When what happened to me with 'The time between seams' happens, the last thing you want to do is disappoint the readers.
Not a step back?
Not one … When 'Misión Olvido' or 'La tempelanza' was announced it was somewhat risky because many people were already waiting for the second part to know what was going to happen with 'Sira' or what his life journey was going to be. The intensity that I experienced with The Time Between Seams made me feel the need to put some distance from the character … I didn't rush Sira, we all knew she was coming back. I had to run the air between us. That is why I took a risk with other novels that were different, but which were also well accepted.
Is there a reason to explain Sira's return?
Yes there is, but it is not a spark like a fall from a horse … I traveled a lot to Morocco, Tangier or Tetouan and every time I am there I have felt that there are still many settings and characters to explore in Sira's environment . He knew that if he ever looked to North Africa again to inspire a story, it would have to be from her hand; I did not want to betray her by going to the same streets that I walked in 'The time between seams' with other protagonists.
Madrid, Jerusalem, London, Morocco … This time the readers are going to meet a character who does not stop the leg?
In Tangier is the starting point of 'Sira', but in reality that destination remains for the end. The novel begins in Madrid at the precise moment in which 'The time between seams' ends, that is, at the end of World War II. Sira marries Marcus Bonnard and they fly to a Jerusalem under British rule. There they live quite hard and tense times prior to the birth of the State of Israel. In the Middle East there is an unfortunate mishap that forces Sira to move to London. We are going to find a strong maternal instinct, but readers know her past and, therefore, what a priori would be a quiet retirement is not … She returned to Spain in 1947, just the year of Eva Perón's captivating visit, and there is a desolate, gray, hungry country … I close the novel with Sira's return to Morocco.
Taking advantage of the fact that Pisuerga passes through Valladolid, I am going to ask you the question that many writers are forced to answer when one of their books makes the leap to television or cinema: Were you satisfied with the television result of 'The time between seams '?
A great production job was done but, above all, they respected the content of the novel. My wish, regardless of the quality criteria that exist in the series, was that readers would not be disappointed. Both things were fed back because there were viewers who had never read me and began to do so after that premiere. Now, a few weeks ago, Temperance has just been released and things are not bad at all.
Do you consider yourself a visual writer?
I don't do it voluntarily, but readers tell me yes. One of my goals when writing a story is to know how to wrap it in an attractive environment. If they are capable of imagining these scenarios, it is because in my writing they find some elements of plasticity that generate the reaction of seeing what they are reading.
In his texts he plays a lot of cat and mouse. I explain it. When it seems that everything is already settled, wham !, a turn appears that lengthens and enhances the tension …
[Vuelve a reír] That is the magic of literature and fiction. When readers play this game and become accomplices of a writer, they experience extraordinary emotions. That is not easy to do, but I try.
Will Sira then return to television?
I do not know [Silencio]… Everything seems to indicate that it is a more than viable option, but that is something that I do not decide: Sira always comes back.