"I did not know that if my husband forced me to sleep with him it was also a violation" | Society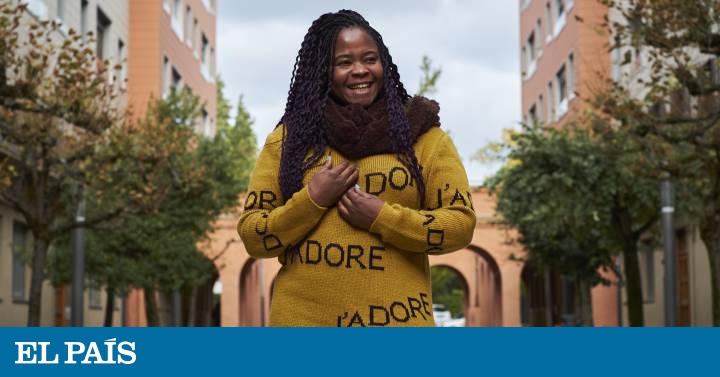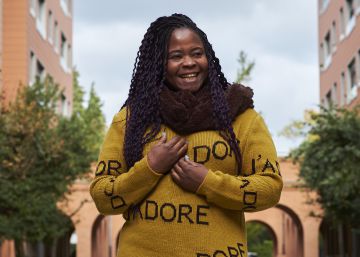 The two couples that Cristina has had in Spain have wanted to crush her. The first, the father of his eldest daughter, left marks all over his body. Her second husband, with whom she has just had a baby, has her tied up psychologically and economically. On the other side of the bed has a man who despises her with silences and forced her to enter into his account the 500 euros he earns by cleaning. Every expense had to go through it. In both cases, separated by a decade, he wanted to flee and did not know where to go. I was alone. "As an immigrant I have felt very unprotected. In economic terms we feel lost and we have no family. I just needed someone to listen to me and believe me, "says this Ecuadorian woman who prefers her real name not to be disclosed.
The statistics of gender violence They show that foreign women are overrepresented and were 24% of the victims, according to data from the Ministry of Interior from 2010 to 2017. In the case of ill-treatment, the crime with more complaints, they exceed 50%. The numbers, as also happens with the Spanish ones, do not reflect many aggressions that they silence: it is estimated that there are less than one complaint for every four cases. "They feel a lot of insecurity, not only in the face of the aggressor, but in the situation they face, on many occasions, alone, with no one to help them," explains Elena Vázquez, a lawyer who specializes in defending the rights of the migrant collective.
Migrant women have particular reasons for not asking for help. They do not report because the papers that allow them to live in Spain depend on their husbands or because, without the documentation in order, they fear being expelled if they go to the police. The cases in which they lack income, do not speak the language or do not trust the Administration are repeated. And what is even more difficult to detect: in some homes, violence, rape or even genital mutilation are not interpreted as aggression against women.
"I didn't know that if my husband forced me to sleep with him, it was also a violation." Mary Owens, a 39-year-old Nigerian and mother of three children, has a story she tells again and again to help other women get ahead. "When they think it couldn't be worse, I arrive and tell them everything that happened to me," he says sarcastically. Owens left Nigeria with her first partner in 2001 and became pregnant during her trip to Morocco. He spent his pregnancy hidden in a forest. Without drinking water, without a doctor and without a single paracetamol. "There were a few days that it rained so much that I thought I was going to die," he recalls. She gave birth and when the baby was one year old she climbed on a patera with him in her arms. Her boyfriend, without money to embark, tried a year later, but the sea swallowed it. That is his worst memory, but he has many more. "I later met the father of my other two children, he was also Nigerian. It hit the oldest and me. That was what hurt me the most, seeing my child always sad, "he recalls. "I endured five years because I didn't know what to do. He always threatened me. He told me that I had my papers thanks to him, although it was a lie. " He ended up denouncing him the day he punched him with one of his babies loaded on his back.
Owens later had another boyfriend, Italian, from whom he also had to escape. Then, he made two decisions: never to submit and help other women like her. "Many Africans suffer ill-treatment, but our culture says that having a husband means having a treasure: if you don't have it, you're worth nothing. Many do not know what gender violence is, "he says. "The information is important. When I was inside, I didn't know what machismo was, nor that my husband was raping me, "she reflects. Owens, who now smiles and celebrates having taken his driving license, is one step away from becoming a change agent, a figure that will embody a group of migrant women willing to take others out of the spiral of violence in their homes. The European project, led in Spain by Doctors of the World, is called ACCES and has also reached the United Kingdom and Belgium.
Together with Owens, 15 other women are already attending the last training sessions in Pamplona, ​​Zaragoza and Madrid. They will be the liaison of the victims with the Administration, that abstract entity that, in most cases, has suffocated them with requirements and paperwork. There will be times when you only have to translate, offer a phone number or an address. Others will detect and explain what they took years to assume.
Xenophobic speech
Migrant women, overrepresented in statistics as victims, show, on the other hand, much lower percentages when they appear to be beneficiaries of available financial assistance. "Disinformation is key. They think that because they are migrants, they do not have access to these resources and that belief is now reinforced with this xenophobic discourse of the extreme right, "explains the anthropologist Silvina Monteros, a professor at the University of Granada. "The protection system needs a more intercultural perspective that takes into account differences by ethnicity, origin, social class, sexual diversity and the cross between them," adds the anthropologist, member of the Network of Latin American and Caribbean Women. Occasionally, public service professionals, no matter how good they are, approach the migratory reality with preconceived ideas or stereotypes, and this discourages many women from trusting them, "he completes.
In communities where the man maintains full control over his wife, denouncing also implies the exclusion and isolation of the group. Families, even thousands of miles away, press for them not to break the marriage. Cristina, the Ecuadorian woman with whom this report starts, has just finally managed to open her own account. He has started saving so he can run away with his daughters. In your environment you are advised to endure, not to overdo it. At least her husband doesn't hit her.