"I consider myself a Martian, the aliens abducted me"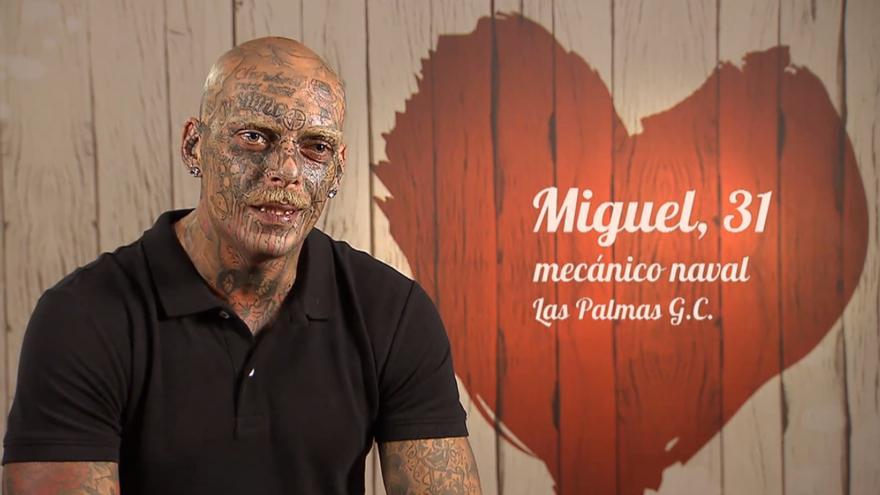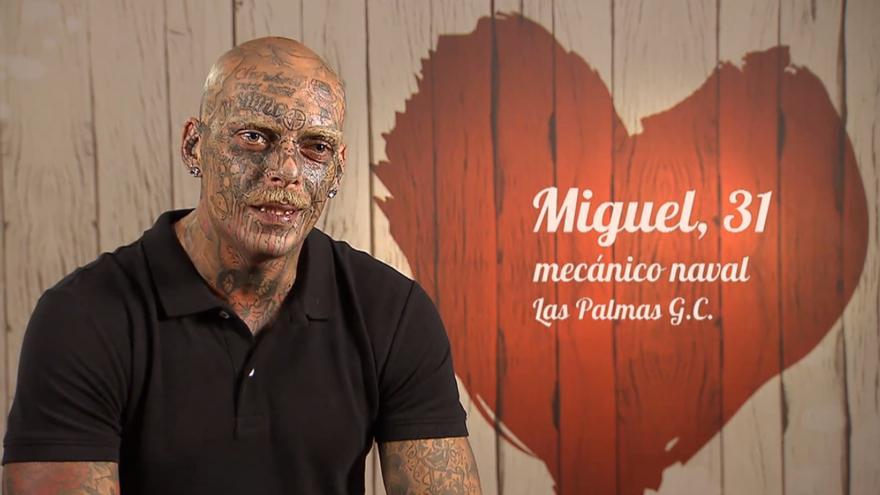 There is a popular saying that God raises them and they come together. 'First Dates'has witnessed on Monday night a date between Tara, a 31-year-old single who has a 14-year-old son, and Miguel, from The Gran Canarian palms, also single and also 31 years old but without children. She, with her modifications, is considered "a wild animal"; he thinks he is "a Martian".
"An animal gets angry, cries and is there, no matter what you do to it, the animal is with you until the end of its days. And I am like that"added the malagueña who stood out for her tattoos and fangs.
"I've lost count, I can't tell you. The reason I'm wearing them is aesthetic and I have black ink injected eyes, forked tongue, elf ears and teeth"He admitted to Carlos Sobera that he wanted to know the number of drawings he had.
Tara's date was with Miguel. "I consider myself a Martian because I have read a lot of things based on real events and, at the time, the aliens abducted me," said the Gran Canaria when he arrived at the venue of the program. Four.
"Everything that I have tattooed has a meaning, I even used some of it to cover what I had done for aesthetics", The canary pointed out that he is a naval mechanic, and that, physically, he conquered Tara: "I'm taking it home with me", admitted the malagueña.
During the evening they commented on all the modifications and tattoos that each one had on the body, but they also wanted to see beyond, and Tara, for example, praised Miguel's eyes, who recognized that "she also has them very beautiful and with a great background."
In the end, the canary did want to have a second date with Tara: "I can't wait to try those vampire teeth.", he claimed. The malagueña, for her part, also wanted to meet the naval mechanic again.
The discomfort of a 'First Dates' diner on his date: "I feel analyzed"
On 'First Dates', the first feelings about a date are very important for the two people to be well, but they are not always correct. This week, one of the singles who tried to try their luck on the show Four did not end up feeling entirely at ease with the girl they had paired him with, but that did not prevent things from going for the better.
The dating format united in one of its latest installments a boy from Barcelona and an Andalusian from Jaén, but things did not get off on the right foot. The young man felt somewhat uncomfortable because of the way she looked at him: "Their faces make me nervous, he looks at me, he seems to analyze everything I say ", he expressed a bit nervous.
Belén did not get off to a good start with Álex because of the distance that separates the homes of each one and launched a first analysis of him: "He is not able to express his feelings, he contradicts himself."
Everything indicated that he was not going to improve things, but he did. After talking about many topics, they began to fit in and at the end of the appointment they recognized that they wanted more: "We want mambo", they expressed.