'I am exodus and arrival' will collect poems from Natalia Sosa Ayala's maturity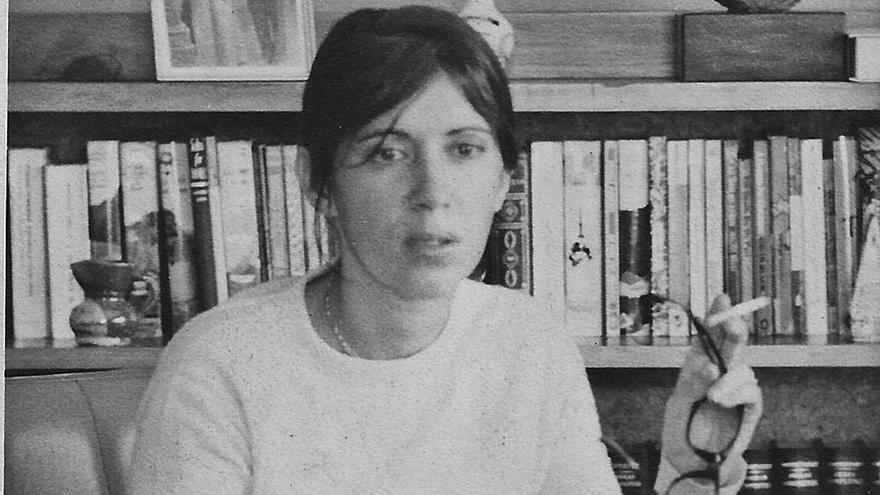 The Casa de Colón will host tomorrow, at 6:00 p.m., the presentation of the book I am exodus and arrival, a compilation of poems from the second half of Natalia Sosa Ayala's life edited by Torremozas in collaboration with the Government of the Canary Islands as a commemoration of the author, to whom the Canarian Letters Day in 2021 is dedicated.
The event was attended by the director of Torremozas editions, Marta Porpetta, and the doctor in Hispanic Philology and essential researcher in the figure of Sosa Ayala, Blanca Hernández Quintana.
This activity, organized by the General Directorate of Culture of the Government of the Canary Islands, is free, with limited places, and it is necessary to register in advance on the website www.casadecolon.com/actividades.
I am exodus and arrival, of 188 pages, recovers the mature work of the Gran Canaria writer Natalia Sosa Ayala (1938-2000), one of the most particular poetic voices of the second half of the 20th century, who makes literature her medium of resistance, but always from underground and from a silenced voice that seeks to make itself heard.
The book compiles, under the edition of Blanca Hernández Quintana, the poetic work written from the nineties: his book December (1992), the third chapter of When the afternoon is shadow (1999), which includes poems written since 1996 to 1997, and the posthumous collection of poems Los poemas de una mujer stateless (2003).
"Natalia Sosa's exodus is the journey towards herself, which, far from being silent, makes noise of words, sexual desire and moments, fragility and monsters. Images that he uses as a way to soften and understand the disconcerting and inflexible touch of reality with a gloomy lucidity, that which allows us to see what the strangeness of living consists of, which sometimes overwhelms us ", the Torremozas publishing house explains about this book , which already in 2018 published No soy Natalia.
As with most poets, Natalia Sosa Ayala was not a typical woman. Woman, writer and conviction of the left in Franco's Spain. Sosa Ayala's work embraced all literary genres. Perhaps poetry was, of all, his most favorite art. However, in his literary production, we find articles, chronicles, narrative and a biography. The author also became soaked in the artistic movement of the Canaries of the Franco regime. Pinito del Oro, Pepe Dámaso, Mary Sánchez, Orlando Hernández, Lucy Cabrera Ayala or Yolanda Graziani are some of the artists with whom the poet established friendships or artistic collaborations throughout her life.