«I am convinced that we are going to win in Gijón»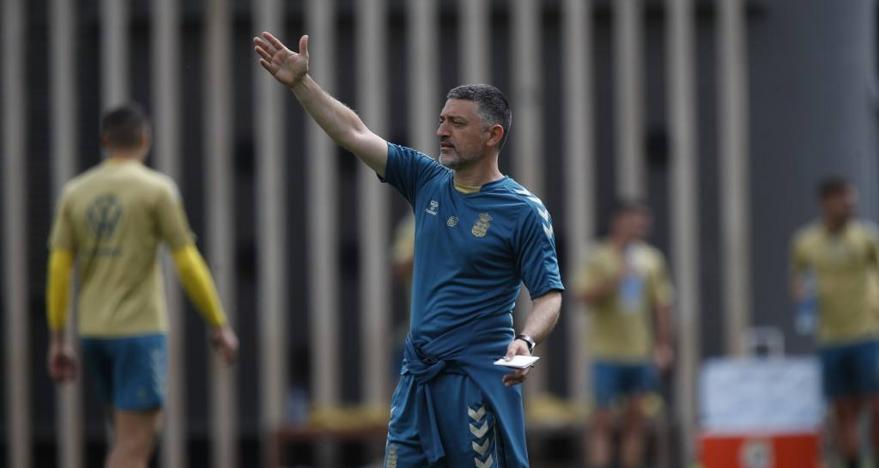 football
The coach of UD Las Palmas, García Pimienta, would sign a derby right now because that would mean that "we are classified". He has assured that both Abelardo and the Sporting de Gijón players "are professionals and will come out to beat us". He confirmed the loss of Jesé, injured
The UD Las Palmas coach, García Pimienta, said that "the team is doing perfectly, with great enthusiasm. We got to the last one as we wanted, depending on us.
We are convinced that we are going to win in Gijón, but let no one think that it will be easy.
"We are in unbeatable conditions and nobody wants to lose this match. Many times I have had to leave out people who are fit. We haven't done our homework, it's worth a point, but we're going to go gnar. When a team gets used to winning, it has to continue in the same dynamic.
If we were in another situation I would consider doing rotations, but it is not the time ».
Pimienta confirmed Jesé's withdrawal "due to injury" and he anticipated that Hernani is already recovered and, except for last minute unforeseen events, will enter the squad list of the team that will travel to Asturian lands this Saturday.
"I hope that the team notices that something is being played on the field. What I do have clear is that the players of Sporting de Gijón will go out to win the game in front of their fans. Both Abelardo and his soccer players are professionals », stressed the UD Las Palmas coach.
Pepper said that right now he would sign "a derby» because that «would mean that we are playing the playoff. All the rivals will be complicated, but the first thing that concerns us now
is to do your homework and win in Gijón. When the Molinón match is over, we'll think about the next game."
In relation to the possible absences of internationals for the playoffs, he has indicated that
"We can't control FIFA windows. We are all going to lose soccer players, but this sure no one is going to complain. In the templates there are always alternatives », he clarified.