I am a Dentix client, how can I get the money back for my treatment?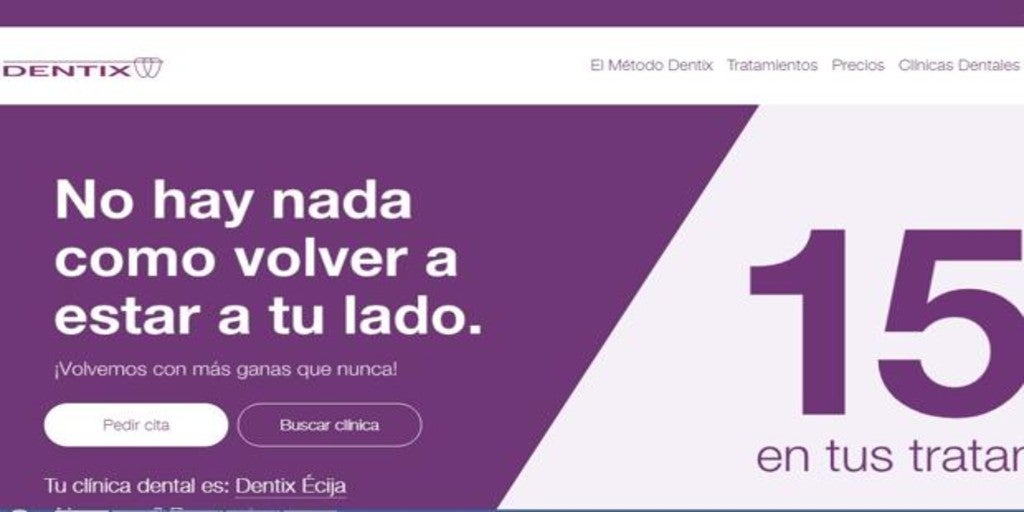 Madrid
Updated:
save

As in the famous film "Trapped in Time", the same sequence seems to be repeating itself: a group of rapidly expanding dental clinics and hundreds of locations in Spain announced this Monday that they were requesting bankruptcy. Vitaldent, Funnydent, iDental … they are names that today has joined Dentix leaving thousands of treatments in the air, as well as hundreds of people with a credit that must be paid in the next few days. The reason for the contest was the inability to face a debt close to the 240 million euros contracted with the investment fund KKR, BBVA and Cetelem.
Some problems that had already been dragging on since 2018 and that made one fear the worst when the chain of clinics requested the preliminary bankruptcy on April 13. A process that could also be carried out fronte 3,400 jobs throughout Spain, as well as the closure of the more than 350 establishments that it had throughout the country.
Again, as in the case of Funnydent or iDental, the possibility that thousands of affected people will be left without their treatment and without seeing a hard becomes very real. From consumer organizations such as the OCU ask know before the real patrimonial status of the chain of dental clinics, and point to what happened in previous cases: In this sense, the lawyer of Legálitas Adolfo Sicilia and sources from the OCU, have coincided in pointing out that the people who have financed their treatment with a «Linked credit» signed with a bank or finance company will make it easier to recover your investment. Specifically, Sicialia pointed out, "if there is a manifest breach You can ask for an answer to financial tenure. It is not necessary to write to the clinic first.
At the risk of bankruptcy
How no franchises In the case of Dentix and waiting for the evolution of the contest – there may be an agreement that contemplates the situation in which the Dentix clients have remained or an agreement for another chain to assume part of these treatments – those who would have it more complicated would be those who pay directly for these treatments without financing them. From the OCU they warn that in bankruptcy proceedings there are a "prevalence" when repaying the debt of each creditor, and the individual consumer tends to be behind the creditors. Before there are Social Security, public administrations or, in this case, investment funds or financial entities.
"In a competition It is difficult for consumers to see these claims satisfied, if, as it seems, the company is going to liquidation since the privileged debt usually eats up all options. You can also go to an agreement and have it attend to the situation of these people ", pointed out Sicilia.