"I am 47 years old, I am a senior researcher and I earn less than a young postdoc: 23,000 euros"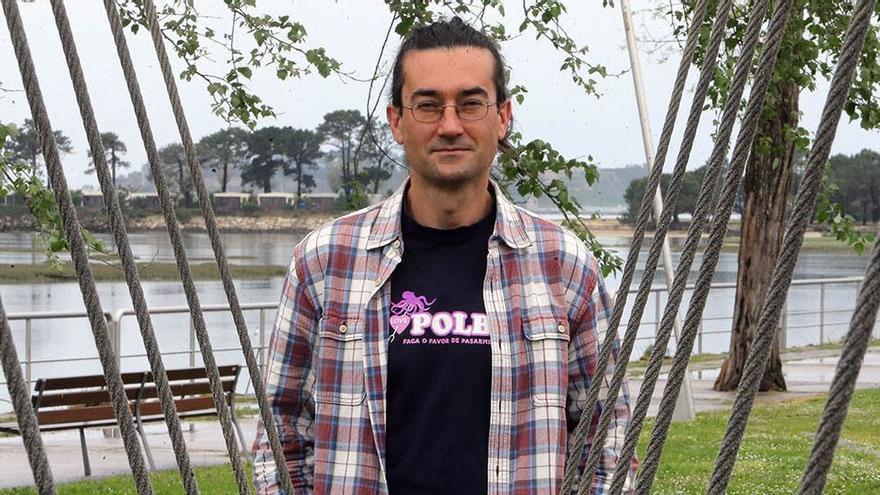 –The planned reform of the Science Law prepared by the Ministry does not repair health researchers either. How do you feel?
–The reform completely forgets the hospital researchers who carry out their activity in the centers of the National Health System and who currently lack a professional career. This reform does not develop that figure either, leaving them again in a work limbo, with no future or projection. The Universities have their career, the CSIC has its and we are again in nothingness. Within hospitals, our negotiation in particular is for the research career as such, to provide it with a structure. Nor did we invent anything, because Carlos III already has it: he has done it with the technicians, with the predoctoral, postdoctoral, and researchers R1, R2, R3 and R4.
– Disappointed?
– We only ask for a certain homogeneity in all this, since we are working on a reform of the Science Law, which should not be easy at all. We met with the former Minister of Health, Salvador Illa, when he came to the Álvaro Cunqueiro hospital in Vigo and promised that he would meet with the Minister Pedro Duque to address what we were saying to him. All this was brought up to him and he told us that they would make a Science Law for everyone.
–Is it easy to know the number of health researchers associated with hospitals in Galicia?
–It is complicated because there are a lot of different figures. In fact, one of the problems we have is that in hospitals we are all working as researchers, but each with a different program: they charge different salaries and have variable conditions. Apart from the instability, it is another handicap. In hospitals with competitive contracts, researchers from the Miguel Servet programs, the (few) Ramón y Cajal students and we, the Parga Pondal, coincide, although that figure no longer exists, we continue to be. Then there are the Sara Borrell, who would be the young people. We are not many, but knowing the number is difficult. [En el registro del Sergas constan 2.288 investigadores en 158 grupos de investigación, pero el listado incluye a todo el personal sanitario que participa en una investigación].
–You have a permanent contract, how does the foreseen law affect your specific situation?
–Although it is indefinite, I have to pass annual evaluations to remain hired, which I don't care because if you work, you get them. In addition to different working conditions, we have neither six-year terms, nor three-year terms, or anything … We want there to be a research career in hospitals. And the reform of the Science Law raises the 'tenure-track' figure, of the American model. The flaw is that it has no financing. However, the American contract asks you to prove after five years that you have done your job, but they give you money and a contract. In this law, there is still much to know. With the scarce funding that there is in Spain for science … Hopefully they will rectify. And if they want to do it like that, by evaluation system, at least they should do it well. If there are going to be researchers on temporary contracts up to age 50, at least pay them well.
"I no longer know how to escape my son's questions about my situation and then I encourage scientific vocations in schools!"
– He is 47 years old, is it possible to know how much he charges?
– In my specific case, my salary is the lowest of all researchers. We all do the same work, I am one of those who produce the most, but I charge much less: about 23,000 euros per year net [unos 30.000 brutos]. Postdocs who come in now charge more than I do, and if researchers come from outside, even more. My salary is the same as 10 years ago. If with the perspectives of now, at the work level, they tell me that I will continue to receive the same at 57 years of age, I no longer know what to say to my son, how to escape the questions. And then I go around encouraging children to become scientists in schools! I love my job and I don't need anyone to stimulate me to keep taking projects and dedicate 10 or 12 hours a day. I do not care about that. But if this is going to continue like this, I will consider looking for something in the university or CSIC, and there I would enter the system that this law proposes. I know that a person in the hospitality industry and thousands of professionals charge less, but because of my training, the difficulty and the pressure we receive, I think we should charge more. Between some of my colleagues and I there may be differences of 10,000 euros per year.
– Why do you think it is proposed to include that controversial figure of 'tenure-track'?
– It seems that the evaluation system is proposed to squeeze a little more productivity. But all the researchers I know go to great lengths in the laboratory to produce; they don't need much encouragement. If what you do is punish and punish … People end up with anxiety and depression; ruined.
–Just days ago, the dismantling of the laboratory of the virologist Amelia Nieto, recently retired, and that she was a benchmark in Spain in future pandemics, was known.
–The Valencian chemist Luis Enjuanes, who has become a world authority on coronavirus, was 'caught up'. But there are laboratories that, when they close, that line of research is over. It's the saddest thing that can happen: if those researchers disappear, all knowledge is lost. They retire and the lines of investigation disappear. It is like burning a library. For me, the worst in science. And it is an example of what causes the instability of researchers. In science, for there to be 'star' researchers that we all know, there has to be a pool of researchers behind it. To those in charge, I would say that in Spain we have great scientists and elite laboratories, but we need smaller ones. Training researchers requires many years of study. It's like in football, to have big signings from Real Madrid or Barça you need small teams.