«Hygiene is key in our lives» Erika Gamero, director of Ariel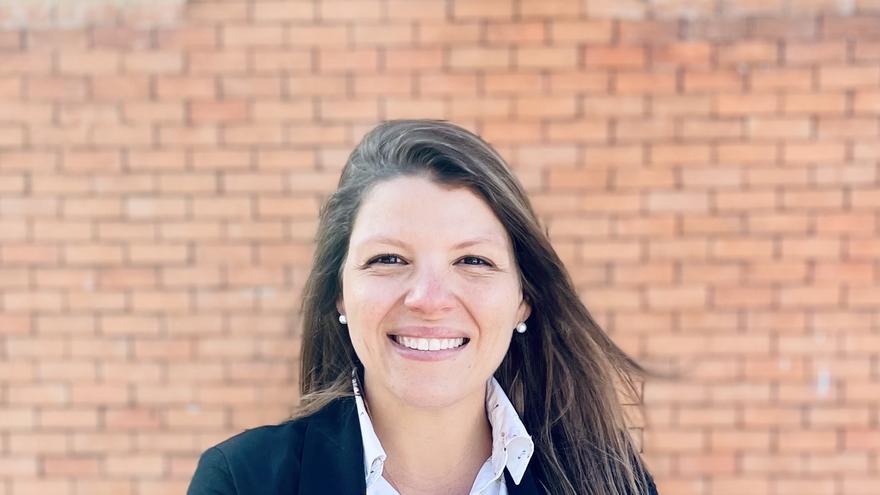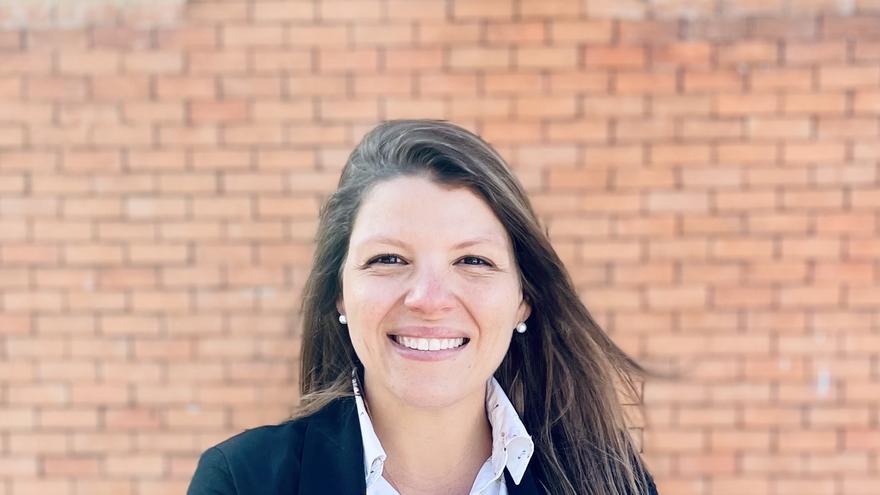 ― These last two years have brought about a strong change in society. The pandemic has affected citizens in their sense of security, as well as in their emotional life. It has generated changes in life and consumption habits, in the way of working, socializing and living at home. Staying longer at home has led to women and men sharing more tasks, although there is still much to be done in co-responsibility, as can be seen in our latest study that Ipsos has carried out for Ariel.
Is the incorporation of women into the world of work responsible for this greater co-responsibility of household chores? Do we advance in equality?
― We are making progress, although at a slower pace than other countries around us. In Spain, the greater incorporation of women into the world of work and the standardization and greater equality in jobs conditions and facilitates this more equitable distribution of tasks (always healthier than helping because the responsibility does not belong to another, but to everybody). And this also affects the distribution of tasks with the children who are increasingly involved in carrying out household chores, according to the latest data from Ariel.
Much to do. Does the gap in female unemployment, greater request for reduction of working hours by women... indicate that conciliation measures are insufficient?
- Undoubtedly. But to seek this conciliation of women, we must also think about the rights of men who are or want to be fathers. In other words, it is not only necessary to go back to education, from childhood, where we continue to have gender biases. It is also essential to deepen and reinforce the foundations that we have already achieved. In P&G's policies, and that includes Ariel, we are committed to working from home and providing flexibility, as well as supporting those already acquired rights. And that includes mothers and fathers. The last two years we have promoted that parents take leave, who were apprehensive about taking days off. And we managed to get 100% to fuck her. There are many men who don't want to because they have to overcome social barriers. These policies must be implemented so that conciliation and rights are real for everyone. The moment the man assumes responsibility in the home, the woman will be better able to overcome this gap.
Do marketing and advertising favor these sexual roles or help change?
― This challenge (equality) has forced companies and brands to change their business strategies, redefining their commercial actions, approaching the consumer in a differentiated and innovative way, and emphasizing different channels. And we have to reflect that commitment in the campaigns as well. We are obliged to be responsible as companies and that implies a change in our way of communicating: in communicating to raise awareness, in communicating to promote changes, in communicating to transform... Many of our advertisements already reflect that the son or father is doing the laundry or cleaning the dishes… and the mother is the one who is working. This is the case of Ariel's latest campaign The roles change.
How does a brand like Ariel connect with consumers?
― Brands are part of consumers' lives and we have a responsibility to listen to them, be attentive to their needs, provide solutions and evolve with them. They have to position themselves because people seek to identify themselves with what they buy; and, in addition, we have to evolve with them and accompany them. Our campaigns reflect these changes and the evolution of society. We not only apply R+D+i to offer superior products and solutions in quality and efficiency that solve your life and make it easier. We also empathize with them and commit ourselves to transmitting values ​​centered, in this case, on equality.
What and how does your campaign The Roles Change affect and what does it contribute to society?
― Our latest Ariel campaign calls attention to co-responsibility and the equal distribution of household chores. Studies indicate that women continue to be the heavyweight in tasks and at Ariel we want to position ourselves in that corporate activism of betting on that equality and promoting that all members of a household can be responsible in assuming tasks.
According to your latest study, is there a real generational change?
― One of the main conclusions revealed by the study carried out by Ipsos for Ariel is that the new generations "share" housework to a greater extent with respect to previous generations, which is why a change in behavior and a positive evolution are observed in that responsibility. Specifically, 57% of young people between 20 and 35 years old say they share household chores compared to 46% of people over 40 years old. And indeed, it is appreciated that the new generations are committed to "sharing" these same tasks. Only 11% of young people between 20 and 35 years of age identify with the concept of "helping" at home compared to 22% of people over 40 years of age.
Isn't it the same to help as to share household chores?
― Helping at home is not enough. We have a great challenge as a society: we have to change the concept of "helping at home" for that of "sharing" the tasks. In this way, both members of the couple take responsibility for the common tasks. And the same with adolescent children and other members of the household
But does the data indicate that there is still a perception that women are better at housework? Is this true?
- That's how it is. The study shows that, although there is a generational change, there is still a perception that tasks are sexualized, and the idea that women are better at performing certain tasks remains entrenched. In the case of the young generations between 20 and 35 years of age, although tasks are shared more equally between the sexes, 40% of them affirm that there are tasks that women are better at than men: ironing clothes, doing the laundry, hanging clothes or washing the dishes stand out as the tasks that women are perceived to be better at, compared to walking the dog, throwing out the garbage or repairing household items, which men are perceived to perform better. In conclusion, although we «share» more, there is still a long way to go since it is still rooted in the culture that they are «more qualified», as if it were a special gift.
The home has become the epicenter of each person and/or family. Will it stay that way?
― Indeed, there is a change in the consumer that we believe will continue in the future. The benefit of hygiene and cleanliness is here to stay. The fact of staying at home more has given way to a process of "homeization". The concept of home to home has been transformed, where we spend a lot of time.
How has Ariel benefited from such a hygienic stage in which cleaning is vital today more than ever?
― Hygiene is key in our lives now and it will be tomorrow as well. The pandemic has become a turning point. From our P&G brands such as Ariel and Fairy…, we know that there are trends that we have experienced in the last two years that will continue to happen: we will continue to spend time at home and we will continue to consume in our homes. These changes in habits continue to force consumers to look for new cleaning formulas that are fast but efficient, that offer safety and results.
What is Ariel's strategy to be a leading brand in the home and differentiate itself from others?
― Innovation is key in Ariel's DNA. We must not only focus on facilitating the day-to-day life of consumers: more efficient products that allow you to clean faster and more thoroughly that also do not harm the environment. We must also impact the consumer from another point of view. Ariel not only offers efficient and quality solutions to consumers that facilitate their laundry cleaning tasks, but also commits to initiatives that involve a turn of the screw and connect with them from responsibility (such as #LosRolesCambian).
How does Ariel react to moments of crisis such as this pandemic has been and is?
― In such a delicate moment as the first wave, at the beginning of the pandemic, Ariel provided the best hygiene thanks to its unique technology that eliminated the dirt that can be seen (and the one that cannot be seen) and offered an innovative and superior product like Ariel All In 1 Pods; and OXI extra hygiene emerged, precisely when consumers were looking for 100% effective products. And not only that. Ariel guaranteed at all times the full availability of its products on the store shelves. It means being attentive and knowing how to react immediately to those needs that we must try to detect.