Hundreds of people remember the Zaldibar catastrophe and demand that responsibilities be purged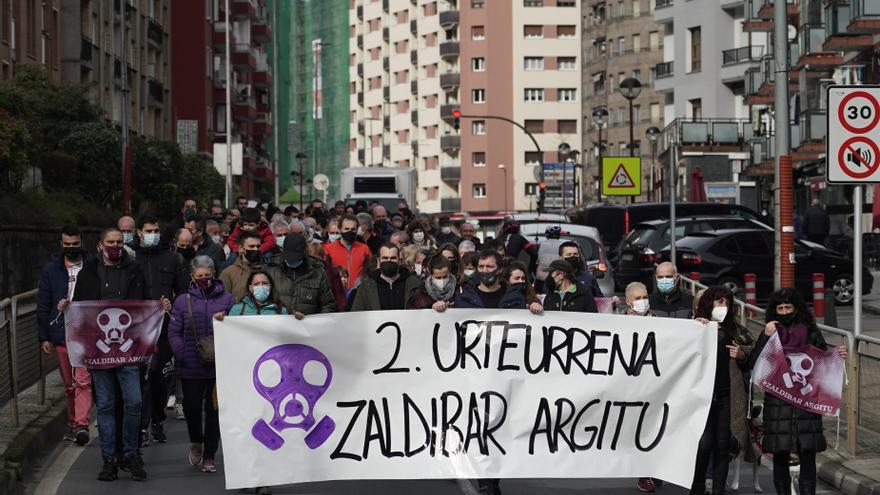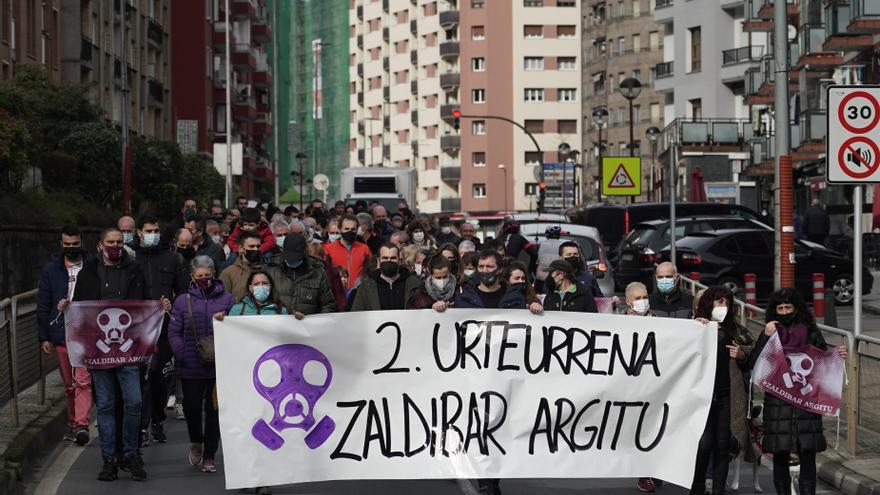 Hundreds of people have demonstrated this Sunday in Ermua, on the occasion of the second anniversary of the collapse of the Zaldibar landfill, pTo demand that all the "responsibilities" for the catastrophe.
In the protest, to which they have adhered more than fifty Basque groups, the Zaldibar Argitu platform has paid homage to the two deceased workers in the place and has criticized the management carried out by the Basque government.
This Sunday marks the two-year anniversary of thecollapse of the dump of the company Verter Recycling in Zaldibar that buried Joaquín Beltrán and Alberto Sololuze.
Minutes before the demonstration started, Carlos Alonso, lawyer and spokesman for the San Lorenzo Neighborhood Association (Ermua), the Zaldibar Argitu citizen platform and the Ekologistak Martxan association, denounced that two years after the human tragedy and the environmental catastrophe the three entities claim "responsibilities".
Buried by an avalanche of garbage and debris
"Above all we remember the two people who died buried by the avalanche of rubbish and debris, but we also demand responsibilities. We don't forget but we look to the future," she warned.
As he has denounced, there are those responsible for the tragedy, "not only, although they are the first and foremost, the managers of the landfill, Verter Recycling"but also those who should have "supervised and controlled" the operation of the installation and "did not".
"Other companies, engineering firms and consultants collaborated in the surveillance of the landfill that they must have seen and did not see how the facility announced its collapse"has criticized.
Likewise, he highlighted, "above all", the responsibility of the Basque Government which, "since 2013 has limited itself to granting successive authorizations, expanding the capacity and the type of waste that could be buried in Zaldibar".
In this sense, he has denounced that, however, the The Executive has not exercised "the powers of surveillance and control to which it was obliged."