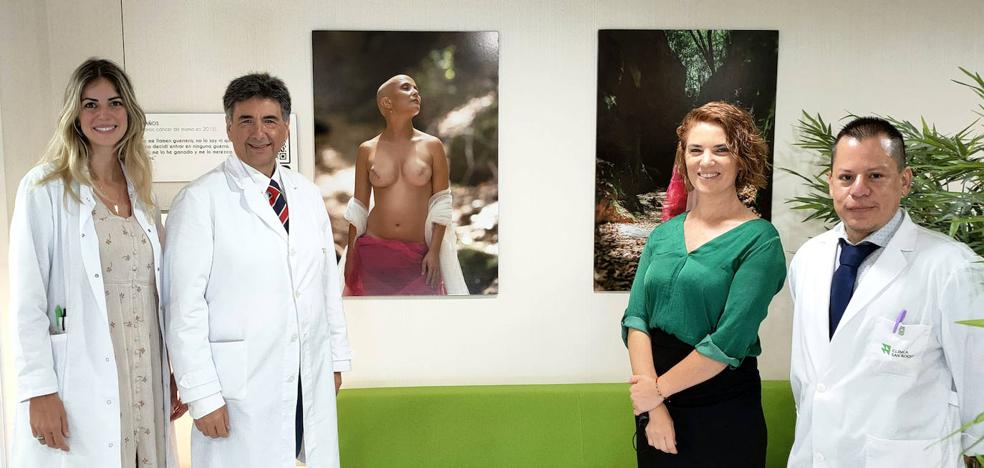 San Roque University Hospitals in Las Palmas collects this month of June 2022 l
he artistic photographic exhibition «RENACER», by the photographer Elizabeth Amador D., which reflects the story of eight women of different ages who go through different stages of breast cancer.
The exhibition is located in the Oncology service, Centro Oncológico Integral Canario, and
It is free to enter for patients and the general public (Monday to Friday from 8 a.m. to 3 p.m.). Each woman portrayed in the project appears in two paintings, in which they tell her testimony of life and overcoming it.
Dr. Pedro Lara -Head of the Oncology Service and Elizabeth Amador -photographer of the exhibition. /

c7

The exhibition seeks to raise awareness and make this disease visible and pay tribute to all these women, "beautiful women who have known how to love their marks of war," confirms Elizabeth Amador D.
This work has previously been exhibited at the Cabildo de Gran Canaria, at the Abraham Cárdenes Sculpture Museum, at La Caldereta Exhibition Hall, at the Víctor Jara Theater and at the Teror City Hall Gallery.