Human rights are not for sale | sports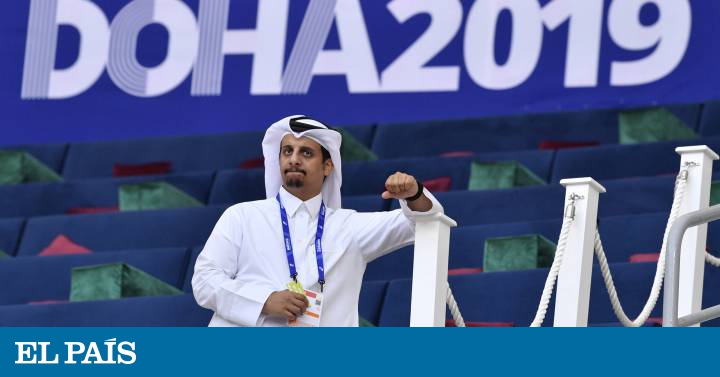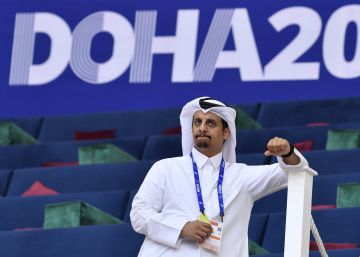 Ode to football as an entertainment game. Last weekend there was one of the first big surprises in the Premier League. Wolves beat City 0-2. And how he did it is what the Guardiola team will have to face in most games. A low-medium withdrawal in a 5-3-2, a compact block in own field that reduced spaces and greatly hindered the effective circulation of the City, causing inaccuracies in passes and steals that resulted in dangerous counterattacks. In current football at a general level the teams are organized but the differences and efficiency are in the details. It is the individual or group actions that allow success. And it is there, in those more concrete aspects, where the coach can have more impact. Will Guardiola find the solution? Well, the total solution is not there and the partial one already has it: dominate the game, control the game, find the goal, create chances … but an error, or even that, a normal action of the game, and the opponent penalize and you end up losing. Because this is football, a game of decisions and mistakes that will never be 100% controlled.
And speaking of past games, Liverpool-Salzburg on the second day of the Champions League was the most fun game of the season. An ode to football as an entertainment game and a show of respect towards this competition, the Champions League. Liverpool dominated the first half, especially the first half hour, with a very high pace, fast transitions, vertical possession and outstanding individual performances. Already with the 3-0, the Salzburg modified the system, sought a high pressure and made the ball out very difficult. Losses multiplied in Liverpool and also defensive errors. Thus it was reached 3-3. There was still time for Salah to score the victory goal becoming even more the star of this team.
Supercup in Saudi Arabia. The possibility that the Supercopa of Spain, organized by the federation chaired by Luis Rubiales, is played in Saudi Arabia has generated debate and controversy, and it is not for less. That football is a business and that many people live from it we already know. That money has almost completely eaten all the purity of sport at the high level, too. We even know and accept with pleasure (if it is our team) the arrival to some clubs of new investors and owners from countries of doubtful transparency and humanity. And many of us athletes have played, competed and / or lived in one of those countries. But there are limits. And there are times when the glass is so full that it overflows, and I think this is one of those times.
Perhaps there were other worse decisions or actions, and other competitions have already been disputed or will be disputed in territories of doubtful merit (World Athletics in Doha, World Cup in Russia or next in Qatar), but it is this that has overflowed the glass (or it can overflow it of becoming official, for now it is only a possibility) and it has reached us more inside, because it is soccer and because it is Spanish. Let's be clear, Saudi Arabia violates human rights. There are social and legal restrictions, freedom of expression, association and assembly. Activists are executed, torture and ill-treatment are common, as are unfair trials. In that country it is mandatory that all women have a guardian male, and an App (Absher) launched by the Government allows men to control women in their custody. And the Super Cup is going to be played there? Human rights should not be for sale.
A convulsive situation is also under way in the US after the NBA's Houston Rockets general manager posted a support tweet to Hong Kong. China's response was swift and national television announced that it will not broadcast the matches of that team and several sponsors from the same country already threaten to break their contracts. All this resulted in apologies and rectifications of players and managers. A reverse that should make us wonder: How free are we?
Athletes do not want to get into political issues because they want to keep the sport out of it, without mixing it with something that has little to do with ours. But … is it really what we should do? Sport is undoubtedly one of the things that has the most impact on society and that is why it becomes politicized. It can join and separate with the same force. And we athletes have a great influence, we are referents for young and old, and we are athletes but also citizens, we have every right to speak and comment on these issues. And what's more, with the privilege of having the speaker we have, we should use it much more. For good, of course.
But what the reader must also understand is that we are not always in a situation of free expression. There is fear of reprisals, yes, yes, reprisals! Sometimes by the club that pays you, sometimes by federations to which you belong, other times they are organizations and institutions with which you collaborate and other times with sponsors. All that without public opinion, media and comments from fans. Well, that, we are not free free, and neither are saints, but don't forget that we have a voice and vote.
You can follow EL PAÍS Sports in Facebook, Twitter or subscribe here to the Newsletter.